Two restaurants run by persons with disabilities
Solution

Ízlelő restaurants – Tasty restaurants

Organization

Kek Madar Foundation

Country of Implementation

Hungary

Region

Europe

Subregion

Central and Eastern Europe

City

Szekszárd and Budapest

Start Year

2007

First published

13.01.2021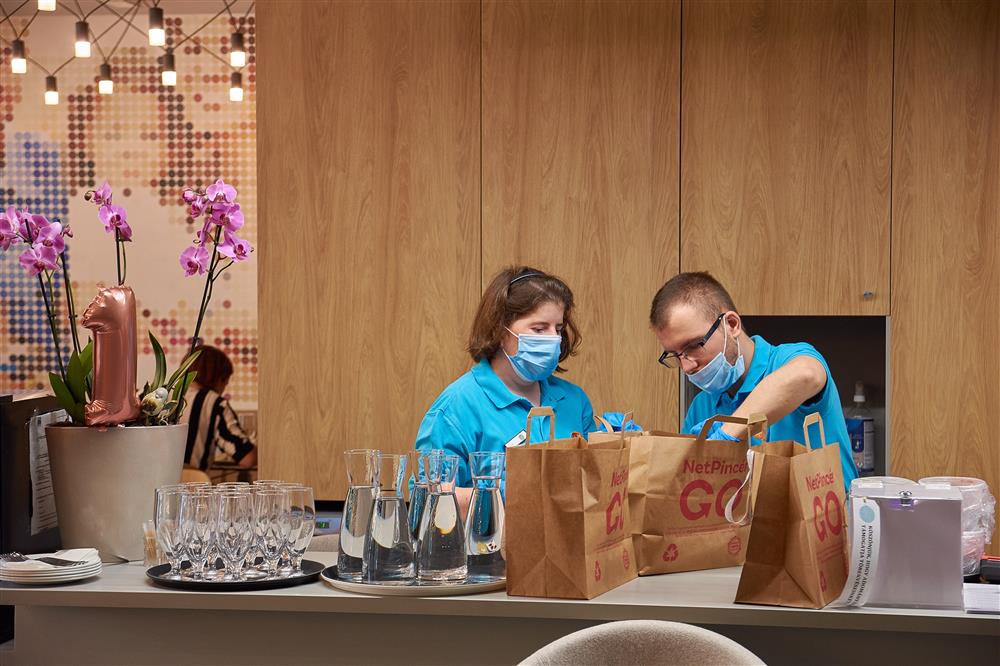 "I really like working here as it was my dream to work in a restaurant." Klára Mogony, a kitchen helper
Kék Madár Alapítvány is a Hungarian NGO that creates employment opportunities for disadvantaged groups. The organization runs two restaurants, in Szekszárd and Budapest, which employ people with physical and intellectual disabilities. These staff members receive regular employment contracts and the same salary as other employees in the open labour market. As of 2020, 39 people with disabilities are employed across a workforce of 48, and the organization plans further expansion.
Problems Targeted
In Hungary only a third of persons with disabilities find work. Two-thirds are segregated, performing simple manual minimum-wage work.
Solution, Innovation and Impact
The Ízlelő restaurants are adjusted to the employees' needs, for example, through height-adjustable preparation tables, order pickup iPad applications for waiters, redesigned cash registers to support the severely visually impaired, and a multimedia tool to support employees with Autism. In addition, the workflow is divided into steps so it can be learned and performed easily. The restaurants were opened to provide suitable employment for people with disabilities while also providing an opportunity for beneficiaries to meet each other and customers on a daily basis. People with disabilities are provided with continuous on-the-job training and personal development to enable them to carry out their roles. As of 2020, the organization employs 16 people with disabilities at the restaurant in Szekszárd, and an additional 23 people with disabilities in a restaurant opened in Budapest in June 2019. The employees have provided feedback, demonstrating that their satisfaction of working conditions is 4.92 out of 5.
Funding, Outlook and Transferability
The restaurants are designed to be self-sustaining, with more than 50 per cent of income coming from the daily menu, 25 per cent from events, and 17 per cent from catering. Development and expansion costs are usually provided by applications for EU funding. A bank loan and previous profits were used to finance the opening of the restaurant in Budapest. The aim for the next to two years is to stabilize the restaurant in Budapest by increasing the number of daily meals sold and by increasing the number of guests served from the newly introduced a la carte menu. The organization has a social franchise handbook for further expansion.
Pictures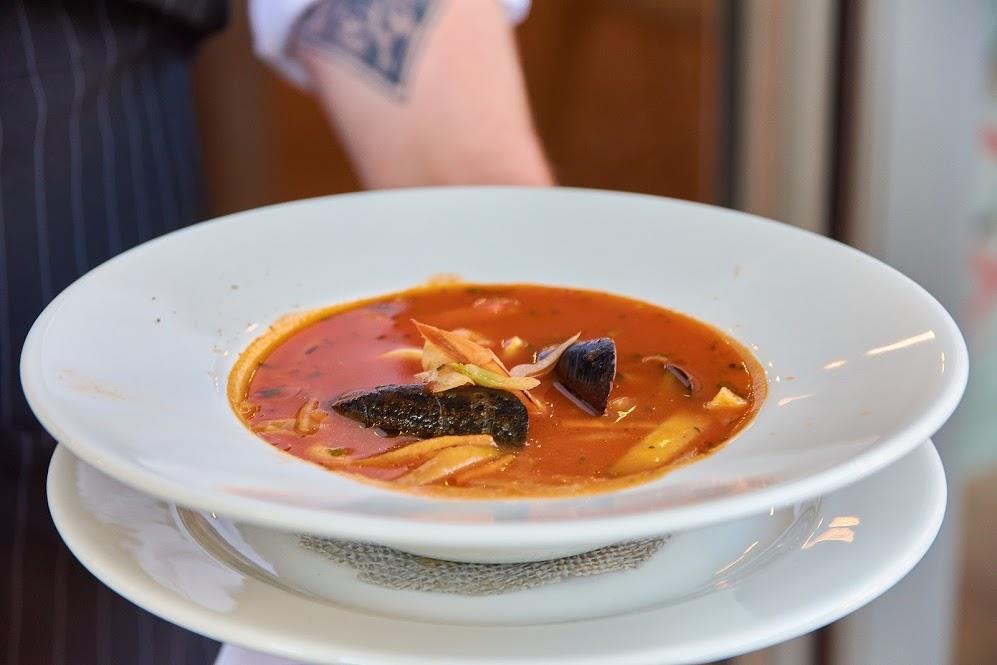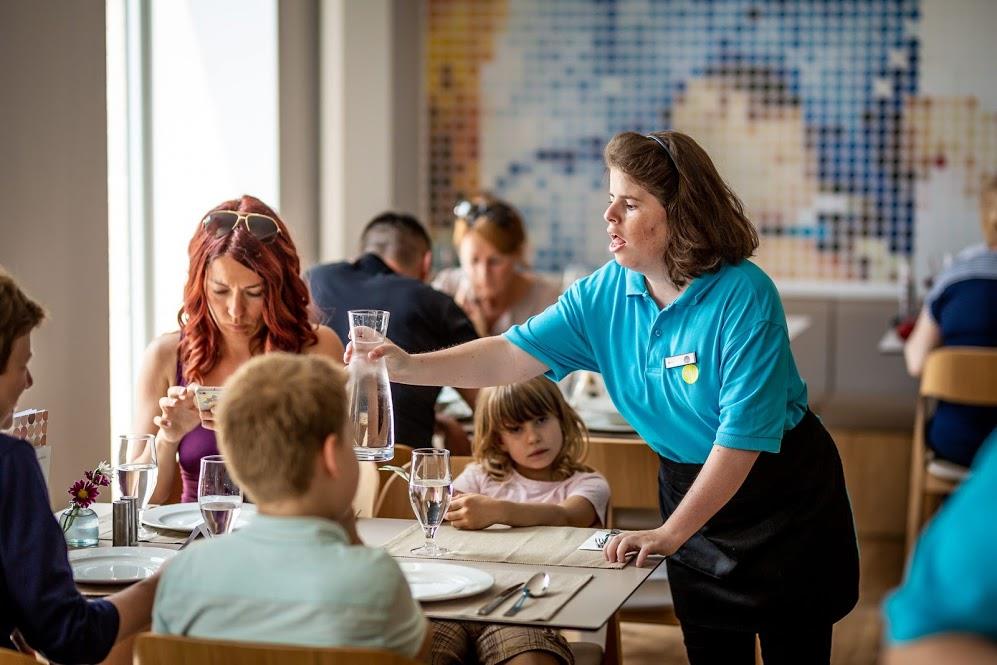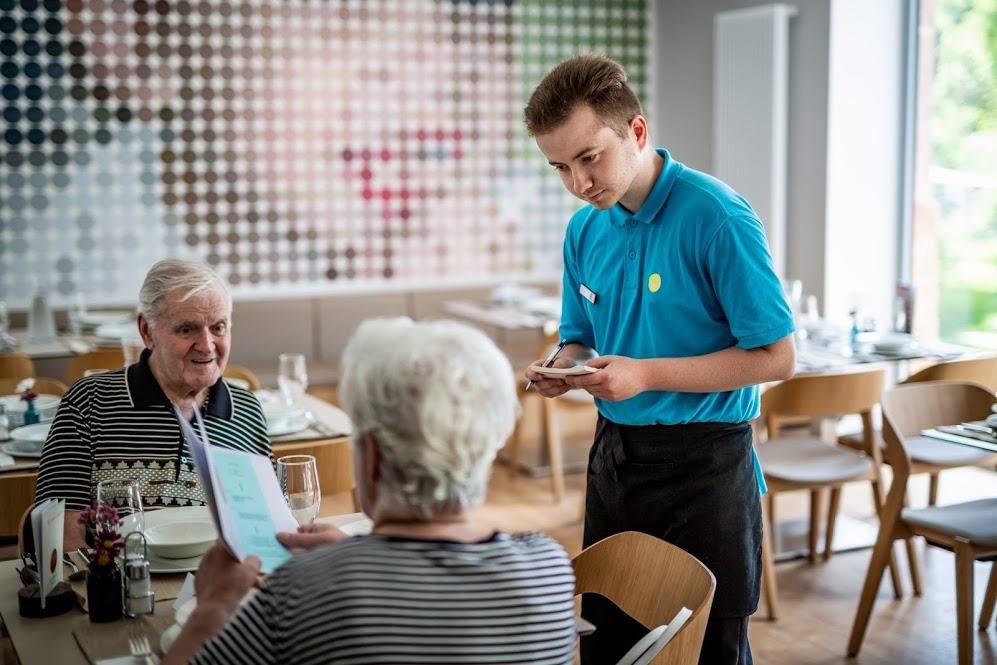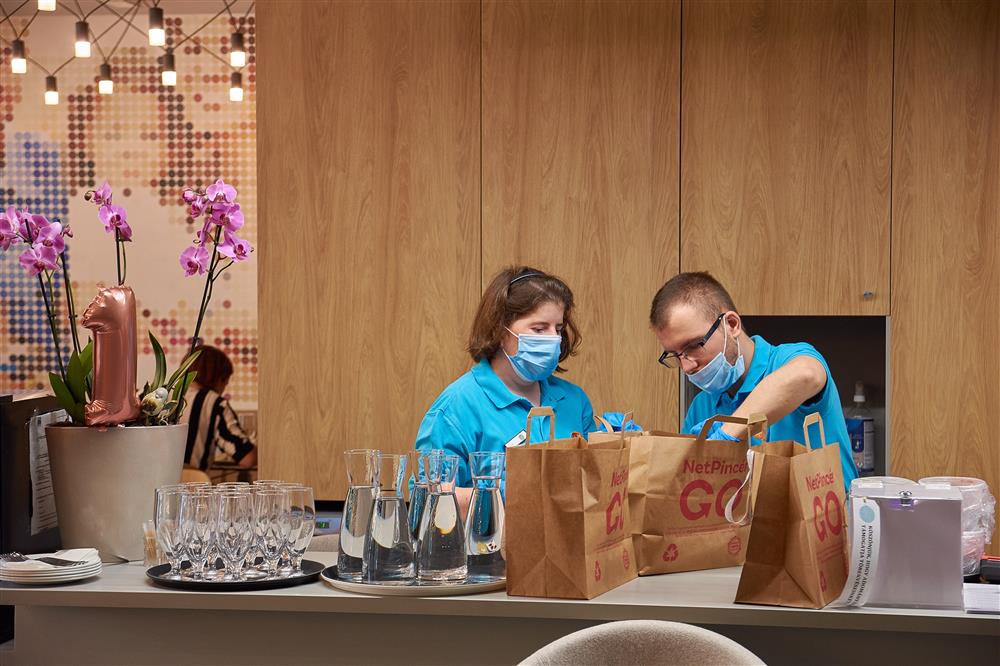 Two colleagues prepare food for delivery.
Region of Implementation
Europe