Vision device to understand texts and identify objects
Solution

MyEye

Organization

OrCam

Country of Implementation

Israel

Region

Asia & Pacific

Subregion

MENA

Start Year

2010

First published

31.01.2018
"OrCam MyEye helps to give me all kinds of independence, so that I don't feel like a burden." Kathryn Theisen, OrCam MyEye user from the United States
OrCam, a start-up company, was founded in 2010 in Jerusalem, Israel, with the mission to use advanced computer technology to help the visually impaired. OrCam MyEye is a portable, artificial vision device that allows vision-impaired people to understand text, and identify people and objects. The device was released as a prototype in September 2013 and OrCam MyEye is currently available around the world in ten languages, with additional languages under development.
Problems Targeted
Visually impaired people have great difficulty reading printed and digital text, and recognizing faces.
Solution, Innovation and Impact
OrCam MyEye's vision technology assists people who are blind, visually impaired, or have conditions such as dyslexia, prosopagnosia, or aphasia, among others. The device enables users to instantly and discreetly read printed and digital text from any surface as well as to recognize faces, products, money notes, street signs, and much more – thereby achieving greatly increased independence. OrCam MyEye consists of two components: a head unit and a base unit. The head unit has a camera and a microphone and is mounted on the frame of a pair of eyeglasses. The box-like base unit contains the algorithms and processing components that give the device its functionality, and can be clipped to a belt or left to rest in a pocket. The head unit and base unit are connected via a cable. With the point of the person's finger, the device instantly responds and will infer whether it needs to read, find an item, or recognize a product, depending on the environment. Moreover, OrCam MyEye can identify previously entered consumer products, credit cards, and even pre-loaded money notes to make shopping, dining, and paying quicker and easier. To date, over 10,000 individuals worldwide have benefitted from this product.
Funding, Outlook and Transferability
The company is keen on improving the functionality of the OrCam MyEye device, and the next generation will be wireless and feature a highly compact design. OrCam focuses on being directly responsive to the particular needs of their users. For example, many users requested that the device recognize the color of objects and read bar codes to identify products and OrCam added these two to its latest software release. OrCam MyEye devices are currently available around the world in ten languages, with additional languages in development. OrCam is funded by business investors and is not yet profitable. Government-provided subsidies of the OrCam assistive technology device would positively influence global reach and would help to make the device more affordable. OrCam is currently exploring this challenge/goal in Germany and Austria.
Pictures
The device enables users to read printed and digital text, recognize faces, products, money notes, street signs, etc.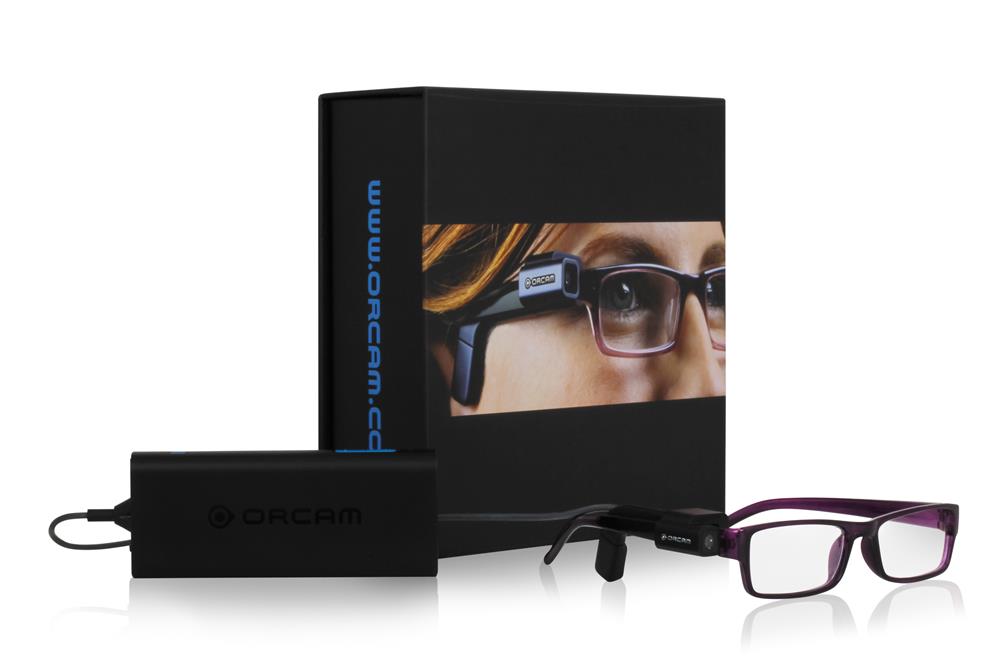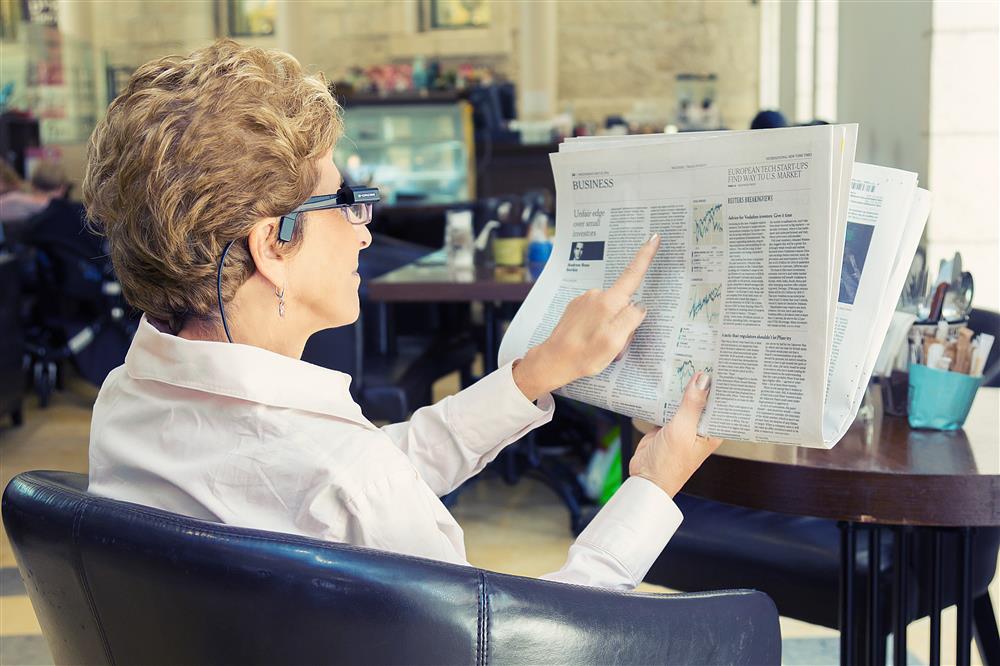 Videos
Downloads
THE STORY OF ZOE HARTMAN, USER OF ORCAM MYEYE
"I can purchase and pay again, read my mail, and use the subway by myself."
My name is Zoe Hartman, age 25, and I live in Brooklyn. Previously, I was a production assistant in the film industry and hoped to become an assistant director. When I was 22, however, I suddenly lost much of my vision, and it decreased further over the following few months. After a year of tests and misdiagnoses, a biopsy revealed that brain inflammation, from an unknown cause, had damaged my optic nerves. I learned to use a cane to get around and magnifiers to help me read, but I frequently had to rely on others for assistance – someone who could read small print, for example. Thanks to OrCam MyEye, however, I've gone from relying on others to doing things for myself. The OrCam MyEye helps me pay for purchases without relying on someone else to count my money. It also helps me read signs so I can travel on my own. Since having OrCam, I have shopped for groceries, read my mail, and used the subway by myself. I have even gone back to work. I worked on a couple of television shows and have used my OrCam MyEye to read documents and fill out paperwork more quickly – an asset in the fast-paced film industry. I also recently became a reservationist at a restaurant, which I could not have done without OrCam MyEye. OrCam also helped me return to activities I love. It helps me read menus when out with friends or family and small print on food labels or museum signs. Now that I can read a script, I'm even considering returning to theatre work, a favourite hobby.