Three internships to provide a variety of career options
Solution

Project SEARCH

Organization

Cincinnati Children's Hospital Medical Centre

Country of Implementation

United States of America

Region

North America

Start Year

1996

First published

31.01.2017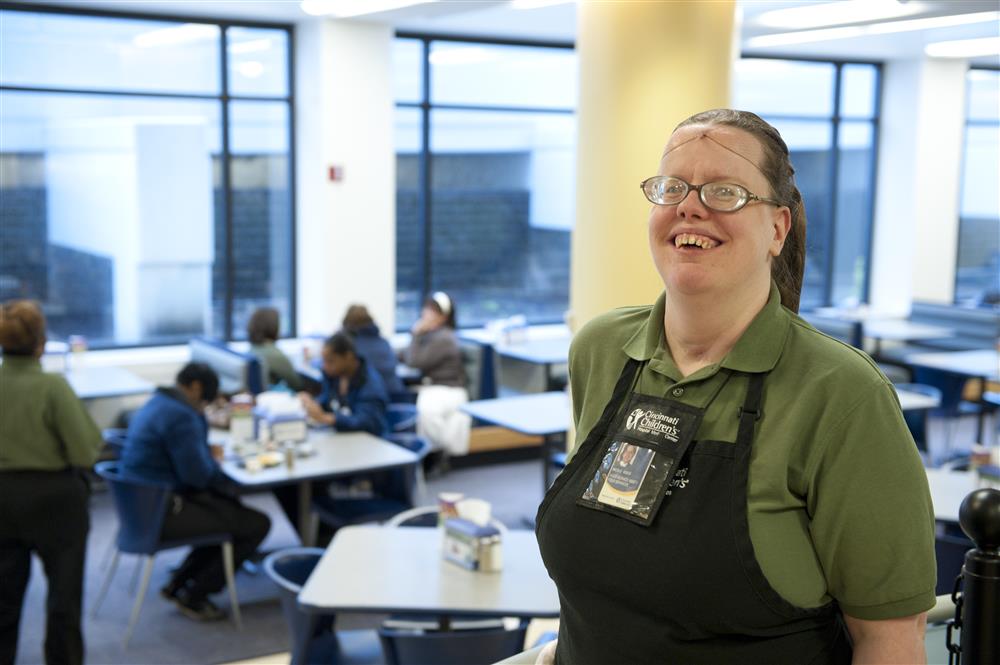 "When businesses identify the strengths of employees with disabilities and then put them in jobs that match their skills, those employees turn out to be faithful, low-turnover, hard-working employees." Teresa Tanner, Chief Human Resource Officer, Fifth Third Bank, Cincinnati
Project SEARCH – developed at Cincinnati Children's Hospital Medical Center, a research environment that promotes visionary thinking and innovation – prepares young people with intellectual disabilities for successful employment and job development. The project was launched more than 20 years ago and has since grown into an international network of independent programme sites that are operated and funded at the local level by schools, disability agencies, and companies. In 2016, Project Search operated 405 programmes in North America and several European countries.
Problems Targeted
One reason for the high level of unemployment, underemployment, and poverty among people with intellectual disabilities is the lack of effective services to help them transition from school to a successful adult life. In the United States, laws regulate these transition services, but students too often leave school with no clear plan for achieving maximal independence.
Solution, Innovation and Impact
Project SEARCH is a one-year school-to-work programme targeting students with intellectual and developmental disabilities in their last year of secondary school who want to be employed in the open labour market. The programme takes place entirely within a business setting, providing students with three internships to allow them to explore a variety of career options. This total workplace immersion ensures a good combination of classroom instruction, career exploration, and worksite-based training and support. The goal for each student is competitive employment in the open labour market. Project graduates are integrated into their communities as regular employees at a variety of companies, hospitals, government offices, etc. As such, they are eligible for Social Security and any fringe benefits offered by their employer.
Funding, Outlook and Transferability
The programme takes place entirely on the premises of a company, which participates without a subsidy and is involved in such crucial decisions as participant selection, internship site development, and the active internal marketing of the programme. Begun at Cincinnati Children's Hospital, Project SEARCH has now expanded to 405 programmes in 45 U.S. states as well as in Canada, England, Ireland, Scotland, and – most recently – the Netherlands. This growth is continuing, and the organization expects to reach 450 sites next year.
Pictures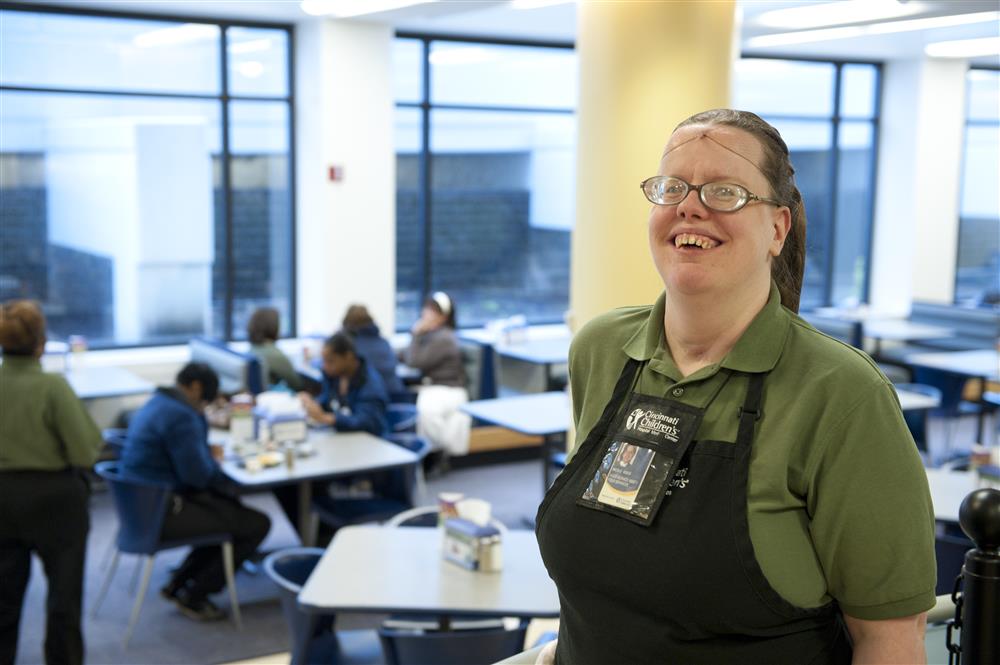 Attending the one-year school-to-work programme.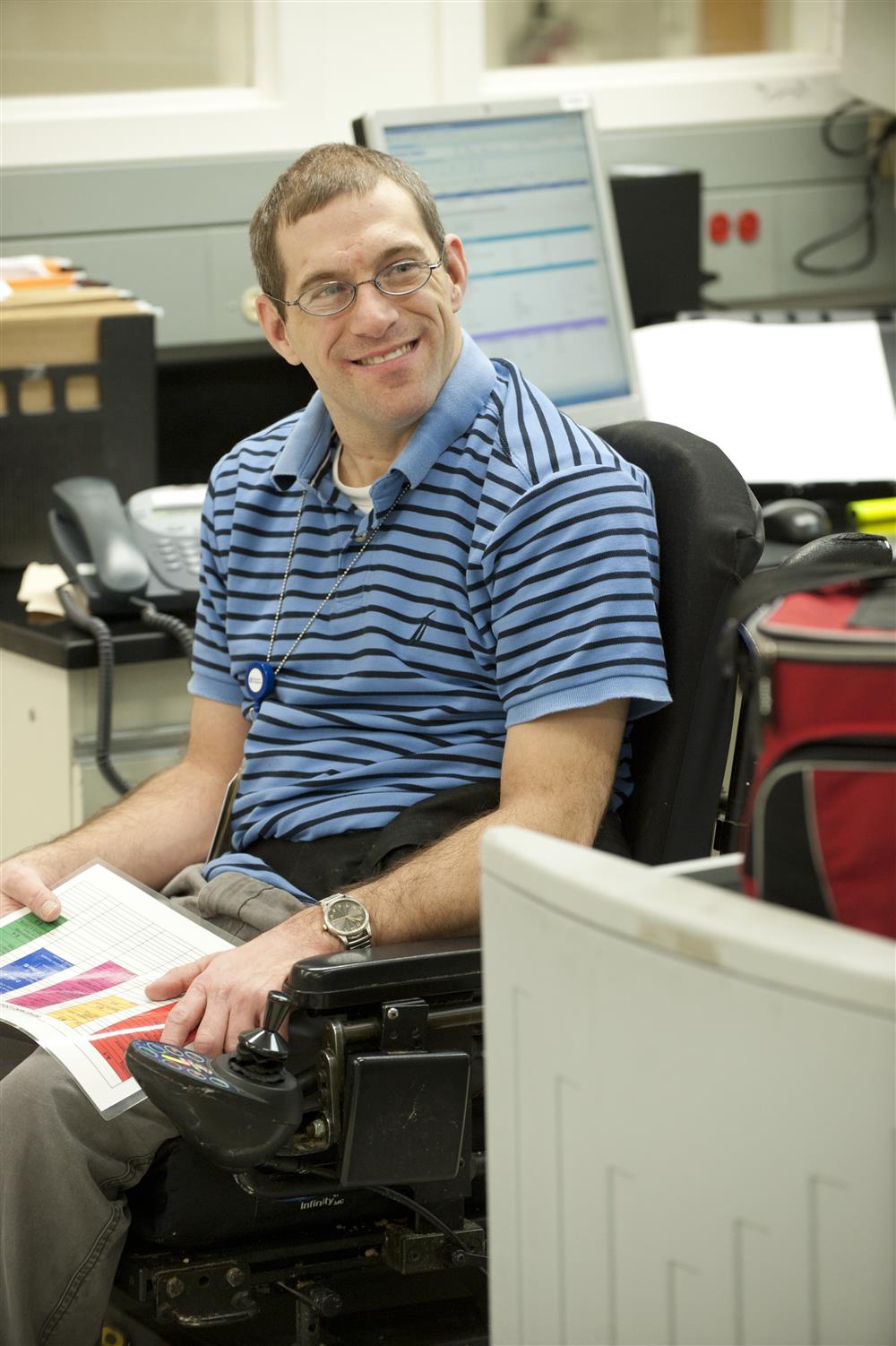 Downloads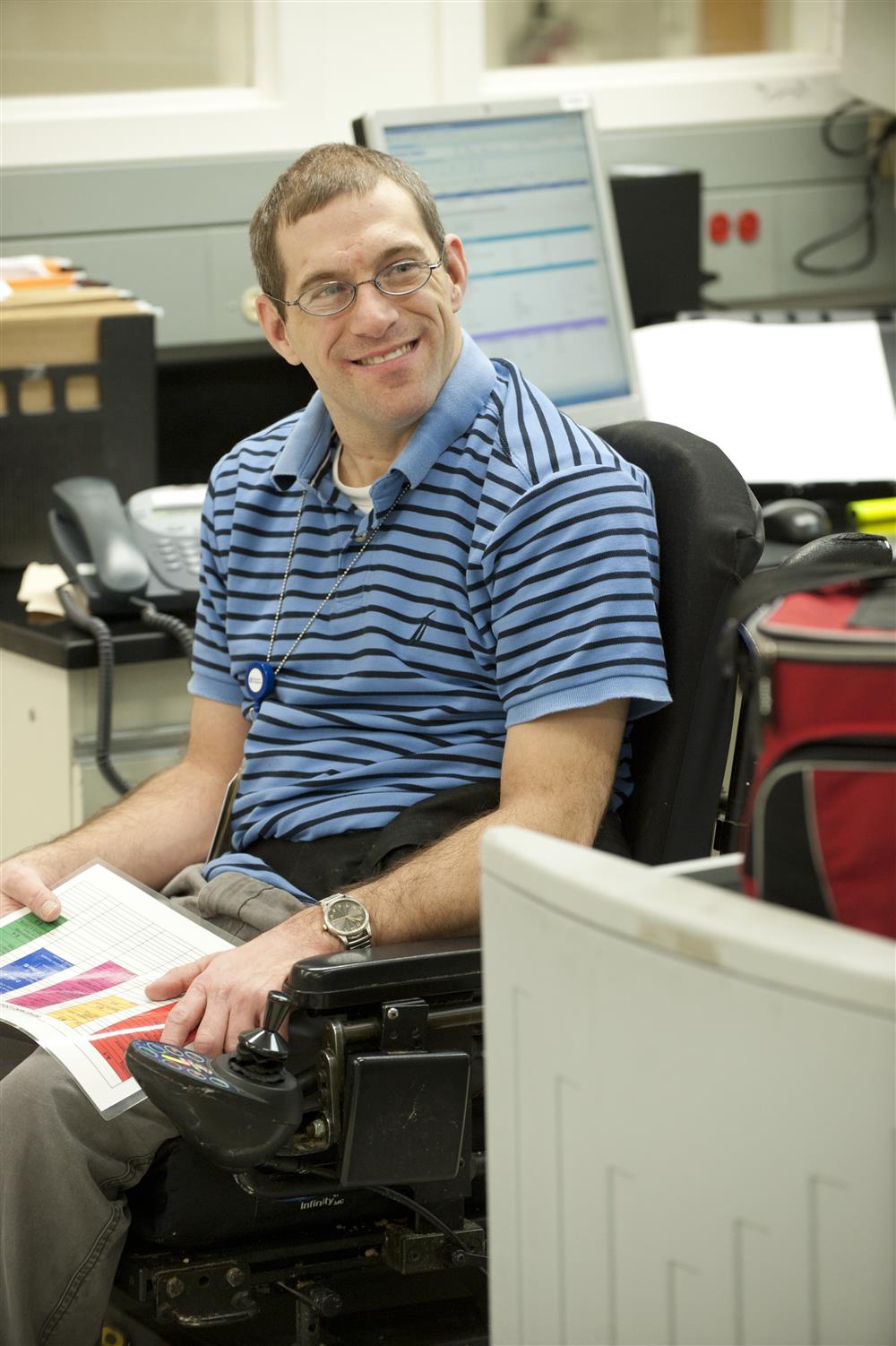 THE STORY OF VANDER, EMPLOYEE AT A U.S. GOVERNMENT AGENCY
"Most importantly, I learned how to create my own appropriate workplace personality."
Vander is a young man with cerebral palsy who has achieved remarkable things despite formidable obstacles. At the age of nine he was put into foster care and separated from his mother and four brothers. Moreover, Vander was somehow allowed to fall through the cracks and didn't attend school until he was 10 years old. An important milestone for Vander was when his occupational therapist (a school employee who provided related services specified in his individualized education programme) encouraged him to fill out the application for a Project SEARCH programme at a U.S. Government agency near his Washington, DC, home. Happily, Vander was accepted to the programme. As he recalled, "We learned how to escort guests, how to express ourselves in an appropriate way for the workplace, how to answer the telephone in the proper manner, and most importantly I learned how to create my own appropriate workplace personality." Vander became a full-time employee in the department in which he started as an intern. His main task was to scan incoming correspondence and match it with case numbers. When he started in the office there was a one-year backlog, which he was able to clear within six months on the job. Vander's long-term goal is to become a public speaker and to inspire other people with disabilities who "gave up on their life or are headed down that path."