A web-based platform allowing people with disabilities to vote remotely and on their own
Solution

iVote programme

Organization

Scytl

Country of Implementation

Australia

Region

Australia & Oceania

Start Year

2014

First published

31.01.2019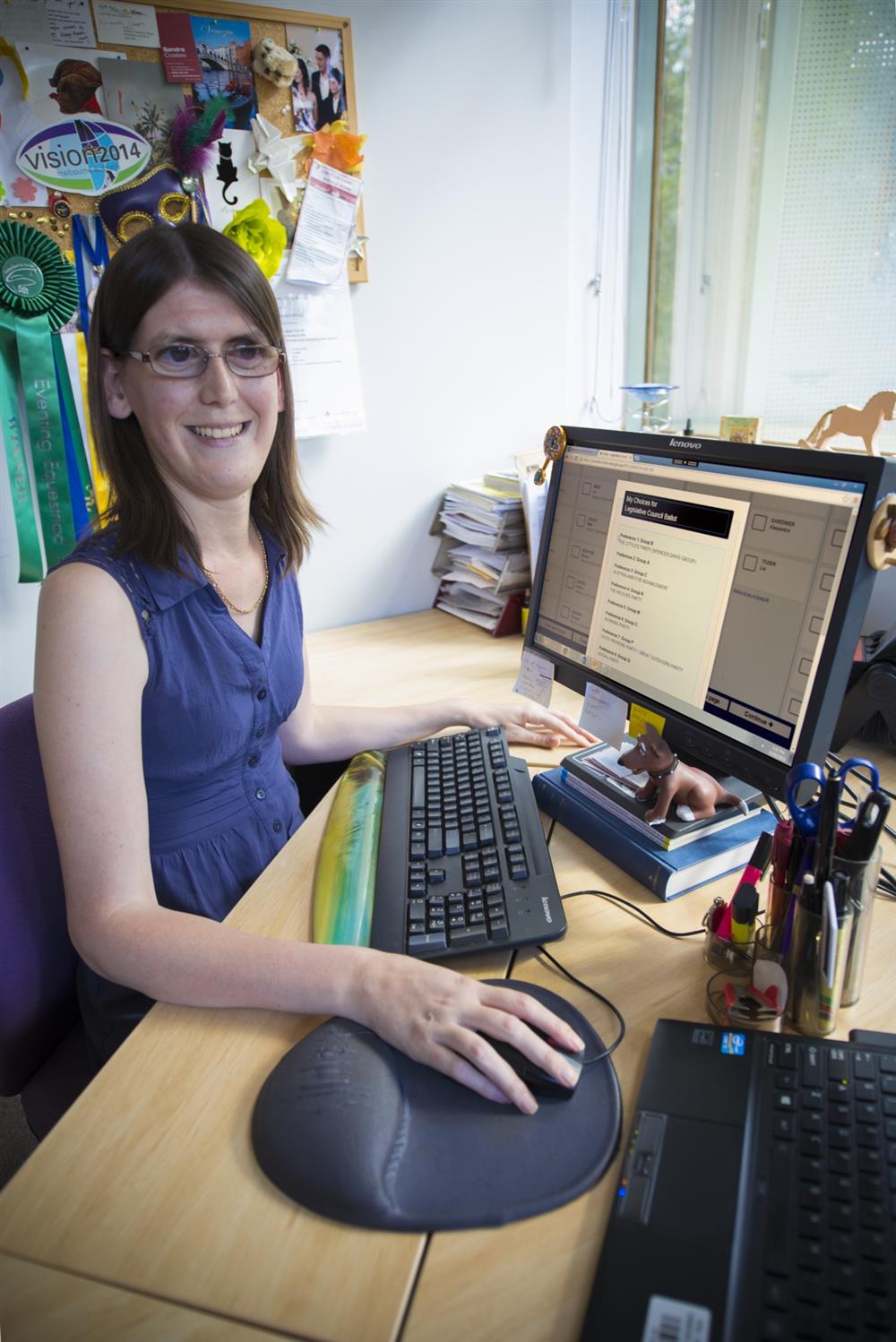 "For me, iVote is far easier than paper voting could ever be. It means that I can independently cast my vote like everybody else." Janelle Schroder, Customer Service Officer, Vision Australia
Scytl is a fast-growing company headquartered in Barcelona, Spain, and selling online and electronic voting services in many countries of the world. In the field of accessibility, Scytl developed the iVote Core Voting System for New South Wales, one of the six states of Australia, funded by the regional Electoral Commission. iVote is a system that allows blind voters and people with disabilities to vote online by using its web-based platform or via a phone using the keypad. Around 286,000 voters within New South Wales used the system in 2015, and it has been replicated in Western Australia as of 2017.
Problems Targeted
To participate in electoral processes, people who are blind or have other disabilities often must depend on assistance, thus violating the confidentiality of their votes.
Solution, Innovation and Impact
The iVote system is a web-based platform whereby voters undergo a three-step process: registration, voting, and verification. At the time of voting, voters are offered two options: to vote either via web or via phone, both of which are accessible using an individualized identification code. By being able to use their computer screen reader tools when accessing the web-based platform or using the keypad on their phone, blind voters are able to vote remotely and on their own. The system is being enhanced to operate in multiple languages. The iVote system is considered secure for the purpose of collecting votes from voters who would otherwise be deprived of the right to vote, with following features: • cryptography features that encrypt and digitally sign the voters intentions in their voting device • security controlled features that allow a voter to confirm their vote is recorded as they intended • advanced logging to detect hack attempts and insider threats • operational controls to ensure different parts of the system are operated by different groups to reduce risk of collusion.
Funding, Outlook and Transferability
iVote is funded by the New South Wales Government via the New South Wales Electoral Commission. The amount of funds has steadily increased over the years and approximately $4 million have been already budgeted and for the next elections in 2019. Since the system is provided as a web-based application it can be easily adopted to other countries and regions. The iVote system has been started in New South Wales in 2011 on a small scale, extended greatly in 2015 and has been replicated in Western Australia in 2017. Other Australian states are showing interest in the programme as well. Outside Australia, Scytl is applying similar systems in several countries, including Canada, France, and Switzerland.
Pictures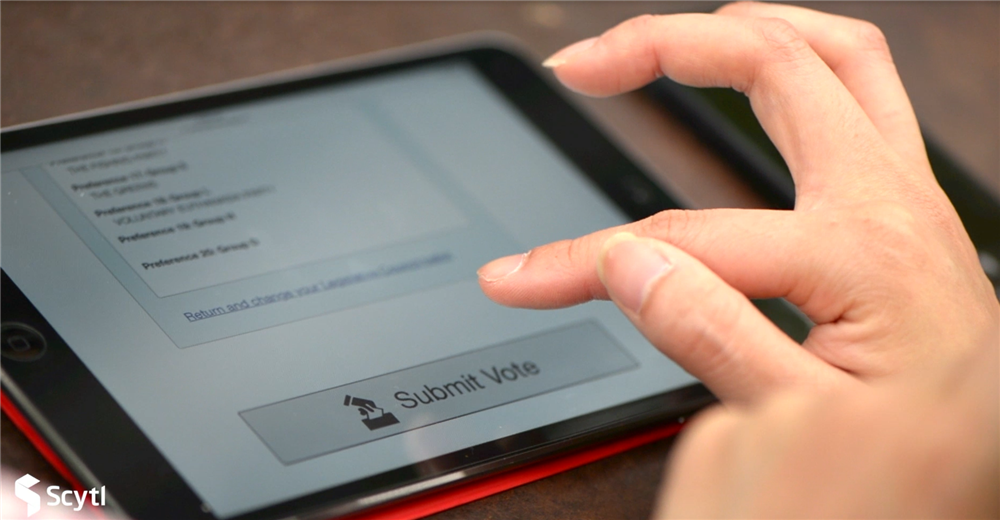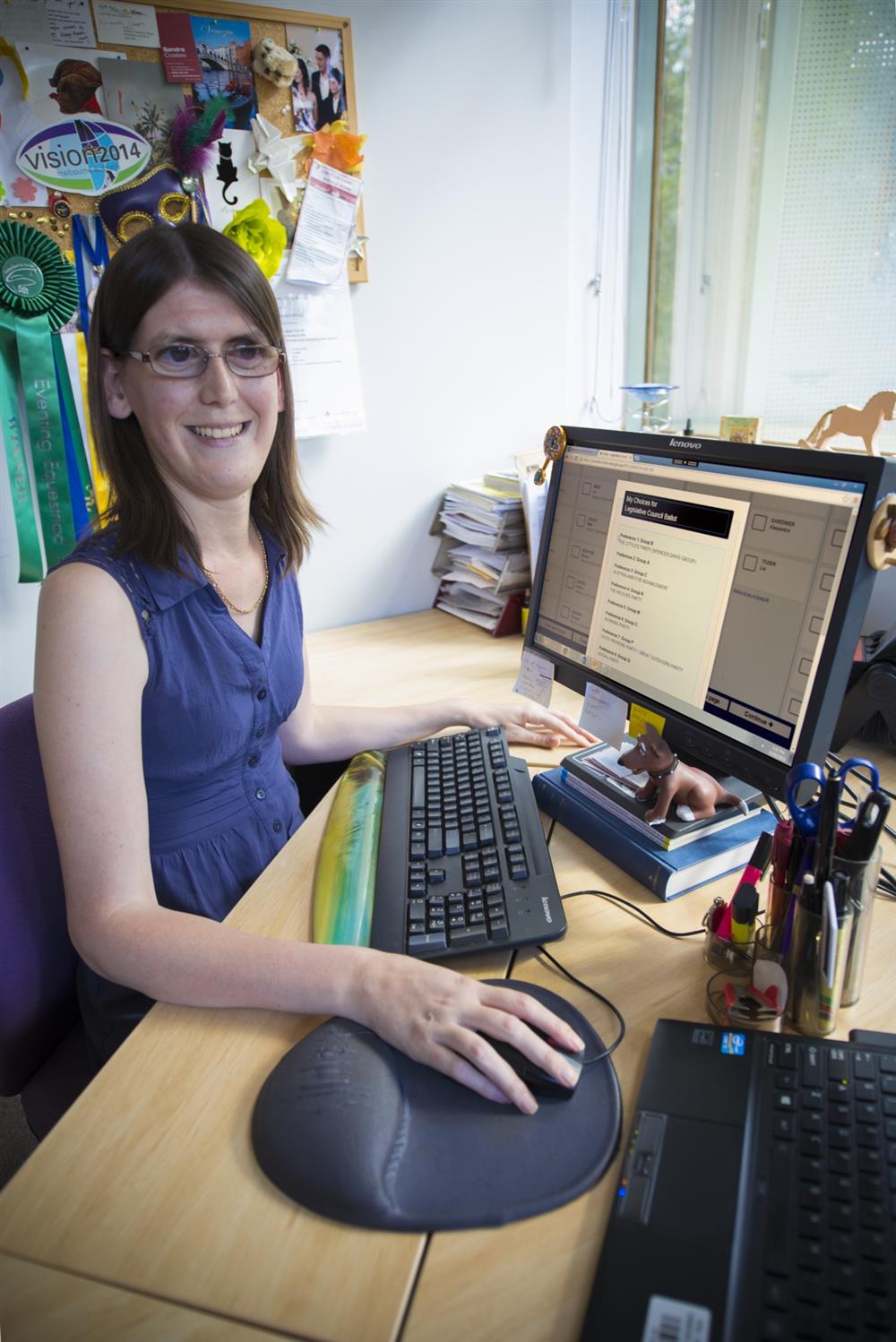 An electronic receipt by iVote, confirming that the vote has been submitted.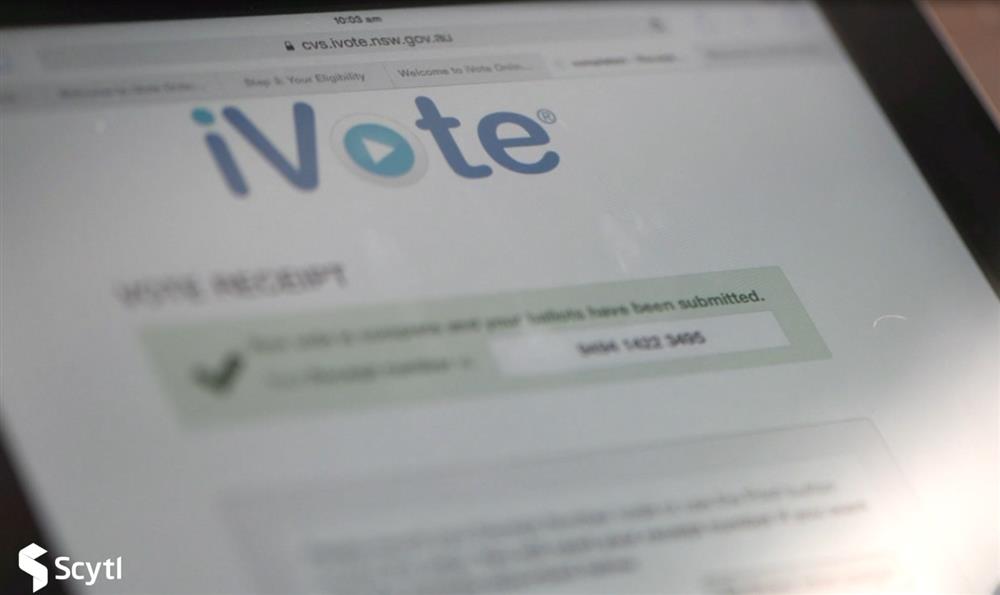 An electronic receipt by iVote, confirming that the vote has been submitted.
Videos
Downloads