Multiple tailored solutions offer physical and financial independence
Organization

Alhassan Foundation

Country of Implementation

Egypt

Region

Africa

Subregion

MENA

Start Year

2013

First published

31.01.2019
"Even though I am in a wheelchair, I am performing most of my daily activities with almost zero external aid." —Safy ElDien Araby, a Foundation beneficiary and employee
Problems Targeted
Physical and financial independence for wheelchair users can be a challenge in Egypt due to a lack of affordable assistive equipment, limited access to workplaces and recreation, and a lack of awareness among employers.
Solution, Innovation and Impact
The Alhassan Foundation is a disabled people's organization where more than 50 per cent of board members and 80 per cent of employees are wheelchair users. The Foundation aims for wheelchair users to reach higher levels of inclusion and integration in Egyptian society in all aspects of life, including education, employment, and sports. Its focus is on both physical and financial independence by providing a range of services throughout Egypt. Physical independence is promoted by the provision of tailor-made wheelchairs, specially equipped motorcycles, sporting opportunities, videos that teach basic wheelchair skills, and more. Financial independence activities include funding for small self-employment projects, raising social awareness regarding people with disabilities, and promoting greater inclusion in employment. New members can take part in quarterly gatherings where the full range of Foundation projects is introduced. Between 2013 and 2017, the Foundation served 3,500 wheelchair users; measured and sourced more than 520 customized wheelchairs; produced 27 episodes of wheelchair basic training skills on YouTube, with over 1,500 views; and provided more than 70 accessible motorcycles. Moreover, it has enabled 250 children with disabilities to take part in sports, such as table tennis, weightlifting, and karate.
Funding, Outlook and Transferability
As of 2017, the Foundation is serving an additional 90 to 100 members each month. Long-term plans include expanding services for persons with all kinds of physical disabilities as well as new projects targeting issues of housing and schools. Further, starting in 2020 the Foundation will address barrier-free tourism for those living in Egypt and visitors from abroad. Some services such as sports and arts training are provided for free. Members who are assessed as financially able contribute towards other services, such as customized wheelchairs, where they pay between 10 and 15 per cent of the cost. Other costs are paid by partnerships with major corporations, such as the National Bank of Egypt, donations from individuals and entities, plus crowdfunding campaigns.
Pictures
The programme enables children in wheelchairs to take part in all different kind of sports.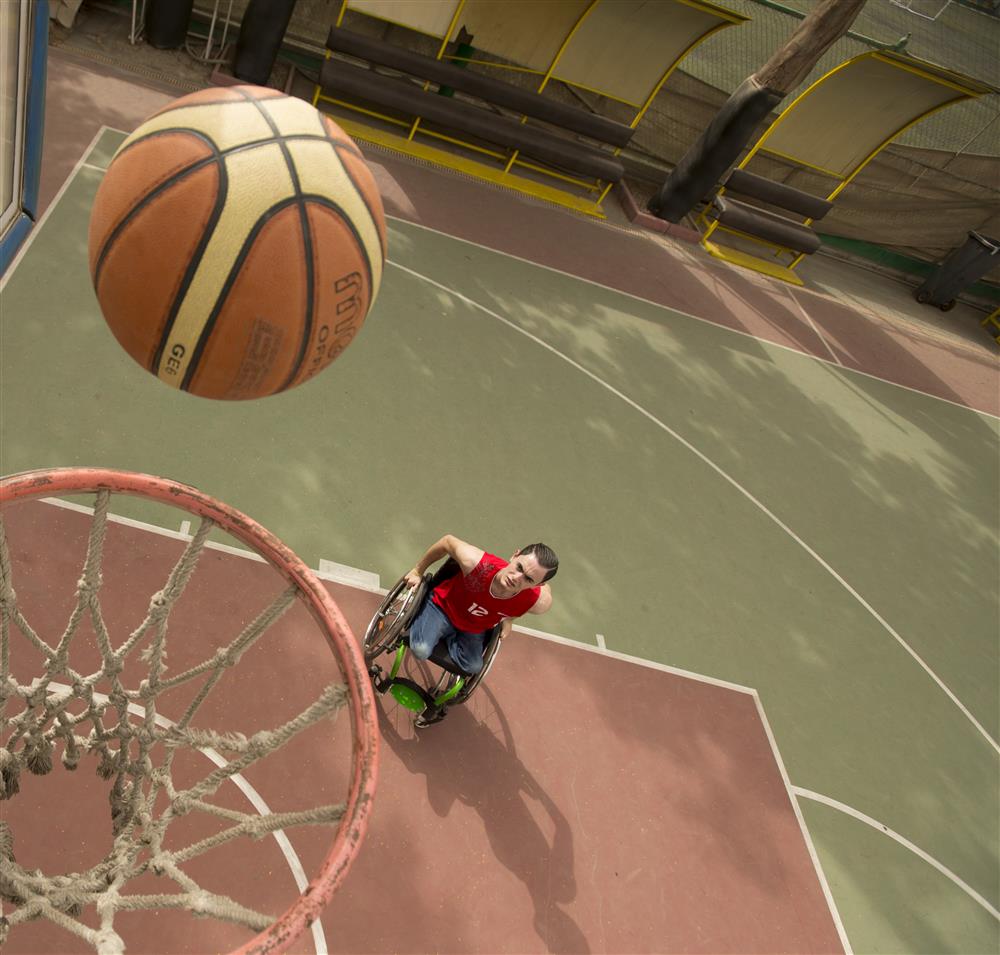 Videos
Downloads