Blind programmers developing free software for blind users
Solution

Vocational and Assistive Technology Center for the Blind

Organization

Sao Mai Center for the Blind

Country of Implementation

Vietnam

Region

Asia & Pacific

Subregion

Southeast Asia

Start Year

2015

First published

13.01.2021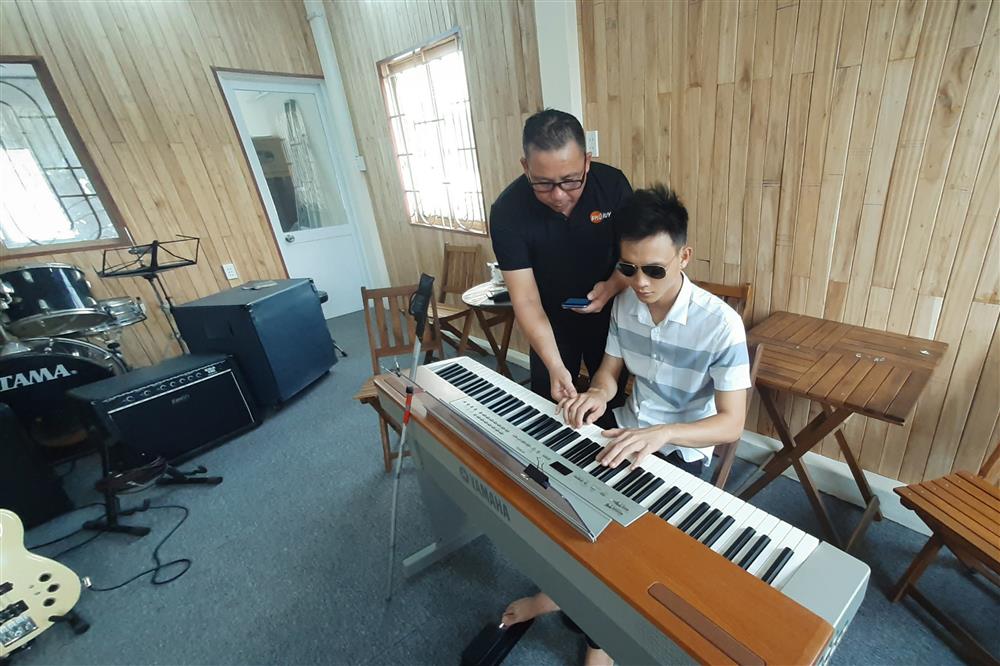 "Independence in reading and writing one's own language is possible with the birth of SM Myanmar TTS." Ms. Kwai Nan, founder of Living Dignity for the Blind
The Sao Mai Vocational & Assistive Technology Center for the Blind (SM) is a Vietnamese NGO, based in Ho Chi Minh City. More than half of the team of 29 employees are blind or have poor vision. In 2015, Sao Mai started developing software for blind users: SM Braille, a Braille transcription tool; software in Burmese language; and the SM Music Reader that enables blind musicians to read music scores. In 2020 there were more than 13,000 downloads of the three software solutions combined.
Problems Targeted
Most commercial software is not accessible for the majority of blind users in low income countries.
Solution, Innovation and Impact
At SM, blind software engineers lead the development teams. This ensures that all software products are user-friendly and fully accessible with screen readers for different platforms. Some programmes also have voice output support so that they can be used without a screen reader, e.g., SM Braille. In 2020 there are three products available at no cost for users: (1) SM Braille to quickly format and translate popular document types to Braille; (2) the Burmese TTS engine, which enables blind Burmese citizens to use a computer in their own language, and which is currently being used by virtually every blind computer user in Myanmar; and (3) the SM Music Reader, which enables sighted and visually impaired musicians to read the same music scores. The Burmese product had more than 10,000 downloads, followed by the music reader with more than 2,000 and the Braille software with more than 700. From 2017 to 2020, SM has doubled its staff and now employs 17 blind or visually impaired persons in positions such as engineers and project managers. Notably, all staff members work under the same salary and benefit scheme.
Funding, Outlook and Transferability
Sao Mai is supported by the Nippon Foundation and its partners ON-NET and ICEVI. In addition, Sao Mai generates income from contract programming for local companies and from performing web accessibility work. The aim is to continue to offer products for blind users free of charge. SM is also planning a premium model, with a free 'standard' product supported by sales of the 'premium' product. SM intends to continue to hire persons with disabilities and expects that in the near future the workforce will consist of 45 per cent women.
Pictures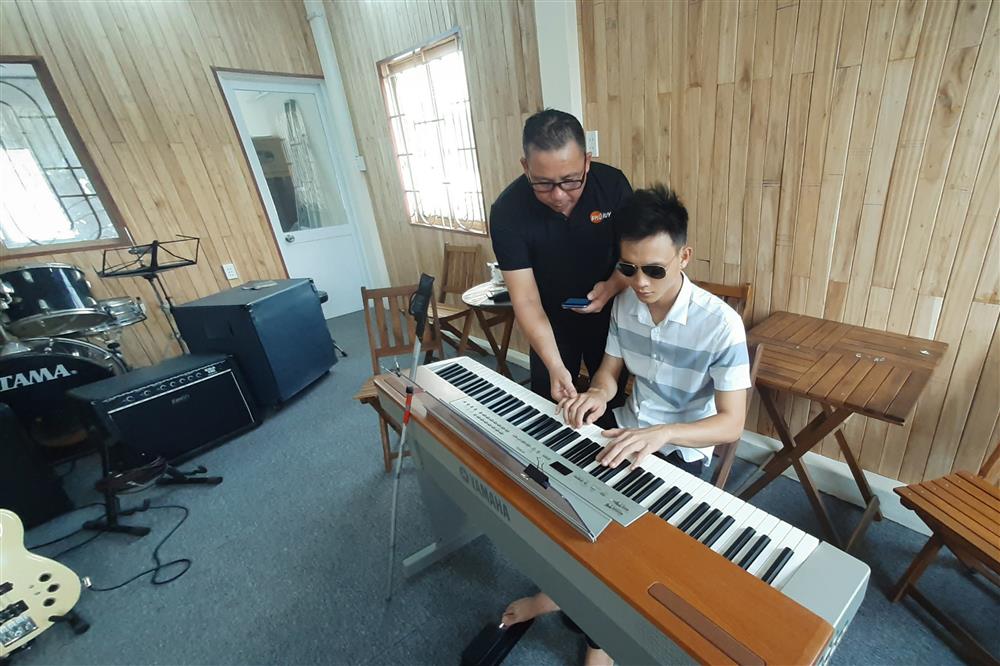 Using the SM Music Reader app, a blind student plays electronic piano with his sighted teacher.
Videos