Quick rollout of guidelines on how to treat patients with disabilities in pandemic times
Solution

Accessible Emergency Services

Organization

Access Israel

Country of Implementation

Israel

Region

Asia & Pacific

Subregion

MENA

Start Year

2020

First published

16.01.2022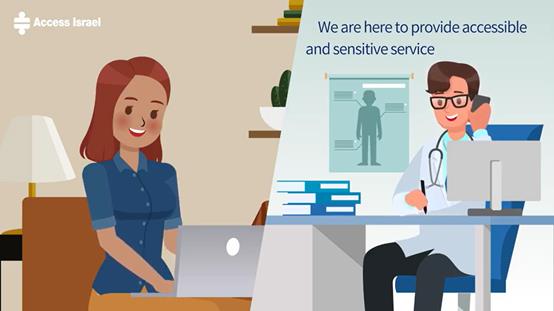 "Accessibility education enhances that inherent sensitivity of first responders." Michal Rimon, CEO, Access Israel
Access Israel, a leading national NGO, launched the Accessible Emergency Services programme in 2020 to quickly produce and share guidelines on how to treat COVID-19 patients with disabilities. The production of customized guidelines and training for emergency service personnel was soon expanded to all kinds of emergencies and other public services, such as the police. Within one year, tens of thousands of emergency personnel were equipped with guidelines or informed via IT-platforms.
Problems Targeted
Emergency services are not always appropriately set to support and interact with people with disabilities in times of crisis.
Solution, Innovation and Impact
The Accessible Emergency Services project started out by providing guidelines and videos for health services on how to better interact with people with disabilities both remotely and face-to-face during the COVID-19 pandemic, and then quickly expanded to other organizations providing vital services during the pandemic, such as the police and the Home Front Command, which is responsible for the safety of citizens. Additionally, Access Israel has educated municipality officials on interacting with people with disabilities through various communication platforms. The practice was used particularly for informing response action during epidemiological investigations to contain the pandemic. The guidance was written in consultation with people with disabilities and tailored to the needs and services of each organization. Tens of thousands of employees and soldiers across all first responder organizations and many other responders can access the guide, and it is believed that it has played a leading role in maintaining protocols and containing contagion outbreaks during the pandemic.
Funding, Outlook and Transferability
Access Israel primarily funded the project itself, with some recipient bodies paying for the guidance training. Access Israel plans to use the ties developed with emergency services decision-makers to provide their organizations with more content, training, and workshops on accessibility issues during emergency situations. The training is believed to be highly replicable in other countries and regions for emergency situations and has already been replicated and shared in English.