Supporting DPOs in six countries to bring the UN CRPD to life
Solution

Global Disability RightsNow!

Organization

MIUSA - Mobility International USA

Country of Implementation

United States of America

Region

North America

Start Year

2014

First published

31.01.2019
"The best thing we have done with RightsNow! is to involve the government." —A participating DPO in Mexico
Mobility International USA (MIUSA) is an American non-profit led by persons with disabilities, headquartered in Oregon, working to advance disability rights globally. MIUSA's Global Disability RightsNow! (RN!) project partners disability organizations and legal experts in the US with disabled persons organisations (DPOs) in six countries to assist enforcing national law in line with the UN CRPD. Experts provide technical assistance and mentorship to support DPOs in coordinating in-country plans to strengthen legislation and increase political participation. Between 2015 and 2018, 1,000 persons with disabilities and over 250 DPOs received trainings and consultations.
Problems Targeted
Many countries have enacted national disability rights laws, but they may have limited effect at mitigating discrimination if there are few or no implementation measures, such as policies, detailed standards and political advocacy training for DPOs.
Solution, Innovation and Impact
RN! identifies DPOs that are trying to enforce national law in line with the UN CRPD, and works in Armenia, Kenya, Guatemala, Mexico, Peru, and Viet Nam. The project provides technical assistance and mentorship in person and via video, phone, and email to DPO leaders. Assistance includes policy advocacy strategy, engaging political candidates, training lawyers, using the media, and providing advice on how to file disability discrimination complaints. Workplans are adapted to the local political and legal contexts and may focus on comprehensive disability rights or on specific laws, such as those addressing health care, deinstitutionalization, and justice issues. DPOs also have access to an accessible online resource offering practical, innovative tools in four languages and international sign. Between 2015 and 2018, 250 DPOs across six countries received trainings and consultations, and over 1,000 individuals with disabilities received technical training. This has led to greater influence of public policy, for example, enabling the first successful disability discrimination prosecution in Guatemala and incorporating recommendations into the final five-year National Accessibility Plan in Peru.
Funding, Outlook and Transferability
Mobility International USA leads the project, in collaboration with the Disability Rights Education & Defense Fund, International Foundation for Electoral Systems, and the U.S. International Council on Disabilities and has a full project budget of $3,167,216 from 2014 to 2018. RN! is encouraging participating DPOs to explore additional opportunities for national and international networking to further share best practices and lessons learned. In addition, it is seeking further funding to provide more targeted assistance in countries where it is currently working and to expand into new countries.
Pictures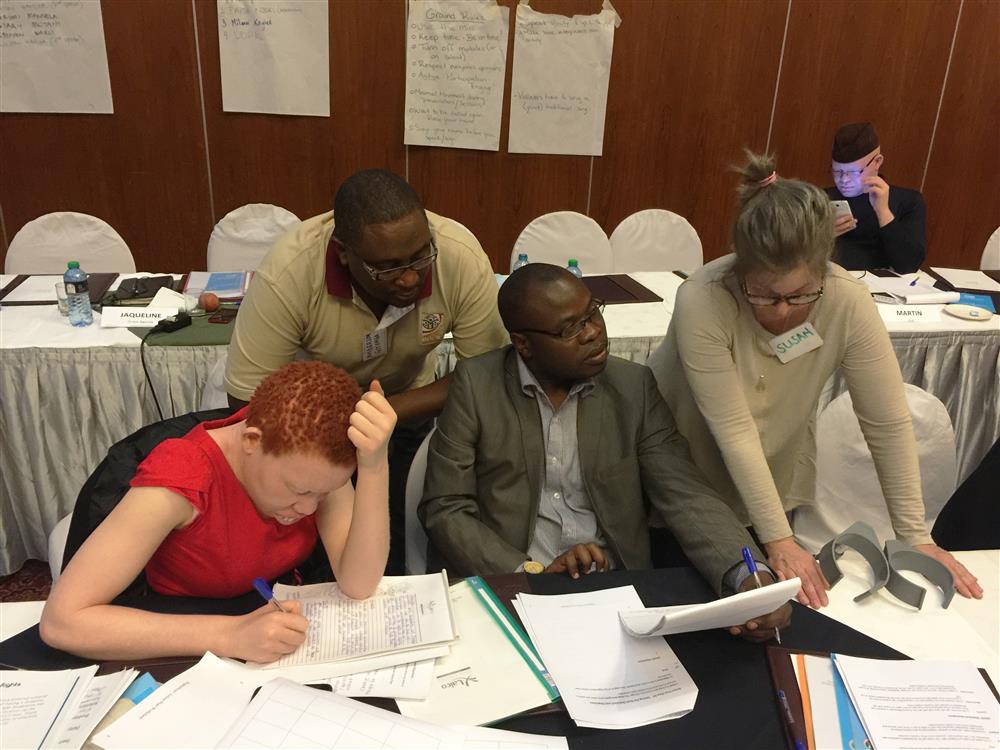 U.S. experts providing direct consultation in Armenia.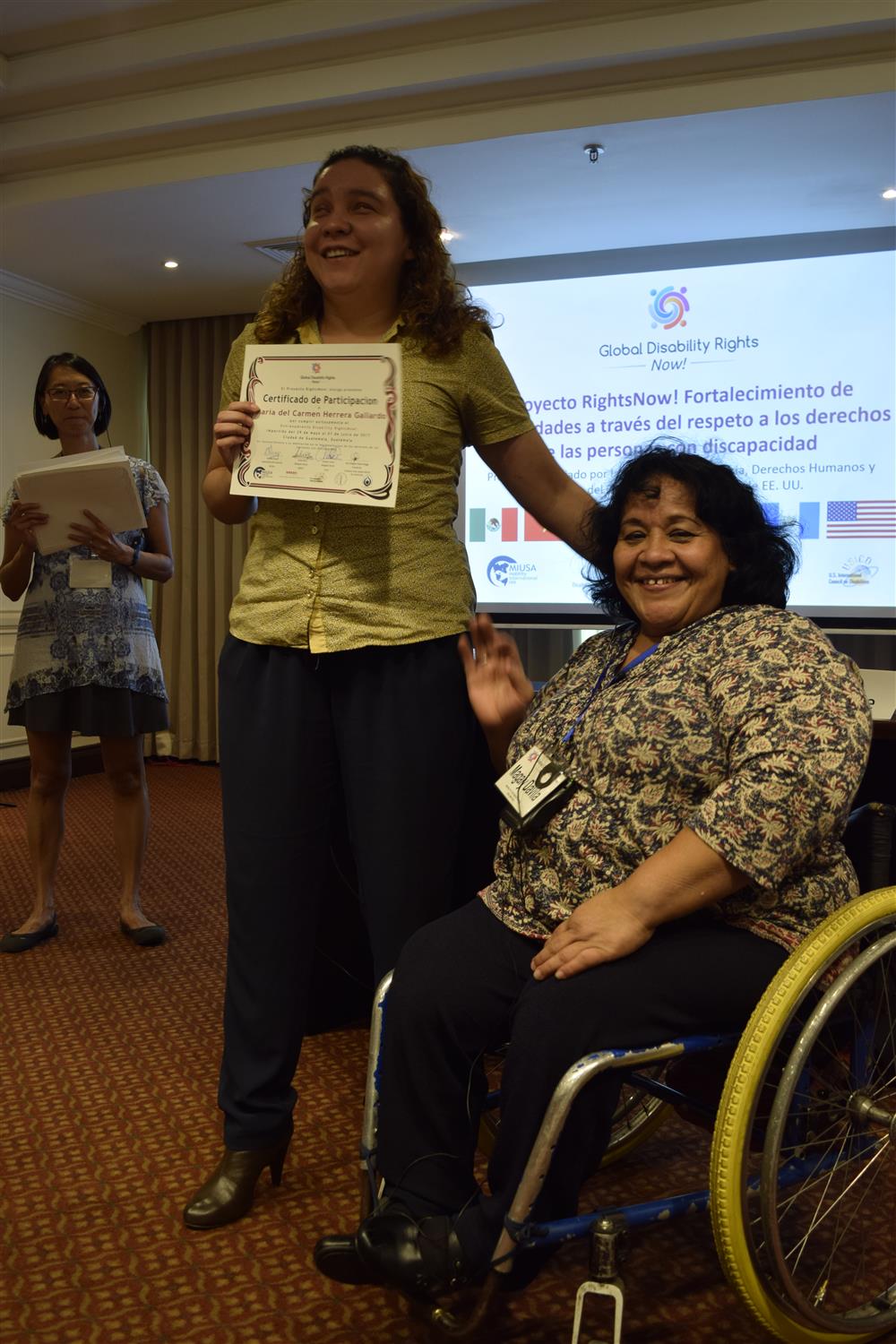 Videos
Downloads