Wheelchair-accessible tours in Amazonia, the Galapagos Islands and Machu Picchu
Organization

South America For All

Country of Implementation

Ecuador

Region

Latin America & Caribbean

Subregion

South America

Start Year

2007

First published

31.01.2018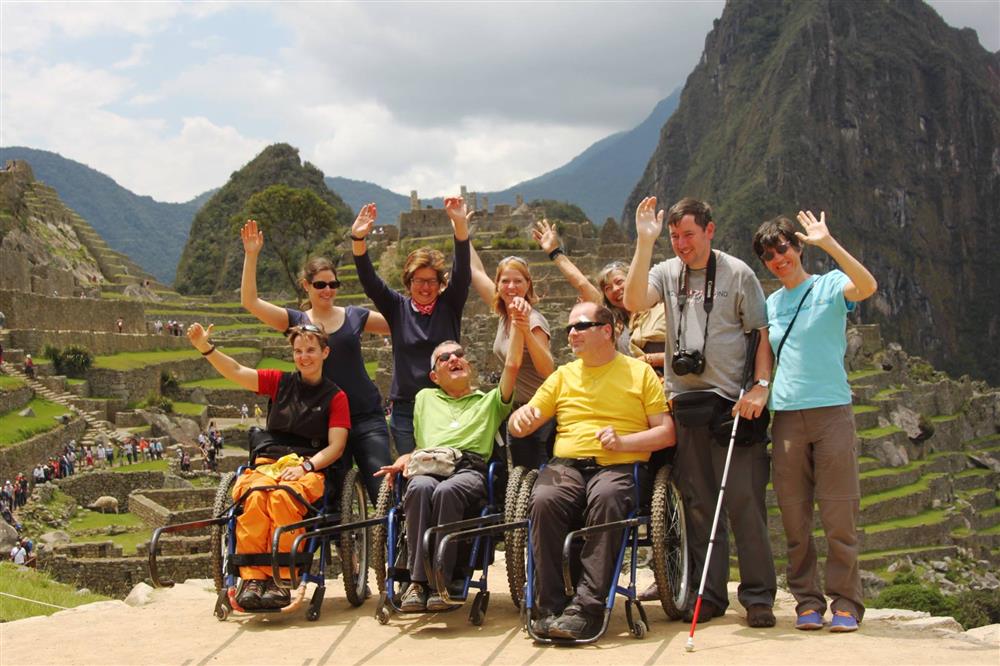 People
Bastienne PALIZ VON HOESSLIN
"If you want to swim, just let the staff know and they will attach the sling to the lift. I was somewhat surprised, but thrilled, that there was a pool lift." Cory, guest in the Huasquila Amazon Lodge
Problems Targeted
Being confronted with a wheelchair user who wanted to visit the Galapagos Islands, SAFA developed a dedicated programme for people with disabilities to enjoy prominent sites in South America.
Solution, Innovation and Impact
SAFA has developed a systematic approach to evaluating potential tourist locations, starting with market research and a visit to the most emblematic sites and attractions at the destination. It then performs a disability check of the various locations (including hotels, restaurants, attractions, availability of accessible transport, etc.) and performs tests with off-road wheelchairs and other devices. Finally, they offer and promote the tour. SAFA has adapted basic equipment (for example, an off-road wheelchair, a manual lift for swimming pools, etc.) such that travellers with wheelchairs can participate even in jungle walks. The company considers every detail of their clients' physical limitations, and organizes their stay in the light of these. Furthermore, it helps to coordinate accessibility adaptations in some hotels and municipalities. The programme began with the construction of an accessible Eco-Lodge in Amazonia, Ecuador, and extended to tours of the Galapagos Islands. Now SAFA has expanded to such places as Machu Picchu in Peru, the Iguazu waterfalls in Argentina and Brazil, and Ushuaya in Argentina. The increase in disabled tourism flows to such popular tourist attractions also helps to raise awareness in the public and private sectors of the importance of inclusion. Over the last three years approximately 320 wheelchair users from the European Union, the United States, and Israel have paid visits to Amazonia and the Galapagos Islands, and for the last past two years to sights in Peru as well.
Funding, Outlook and Transferability
In 2013, a consultation was held with the Ministry of Tourism to develop 5 accessible tourist sites in Ecuador. An assessment was made of the accessibility of tourist services on each of the sites and training was provided jointly with the Ministry on accessibility topics. This has increased awareness of the subject. In 2016 disabled tourism to Latin America had an annual growth rate between 5 and 10 per cent. In addition, it has been possible to increase the number of tourist destinations that are accessed to people with disabilities in Latin America mainly by adopting infrastructure. The project is self-sustaining, and sales are generated from the tours themselves, membership fees, and subscriptions.
Pictures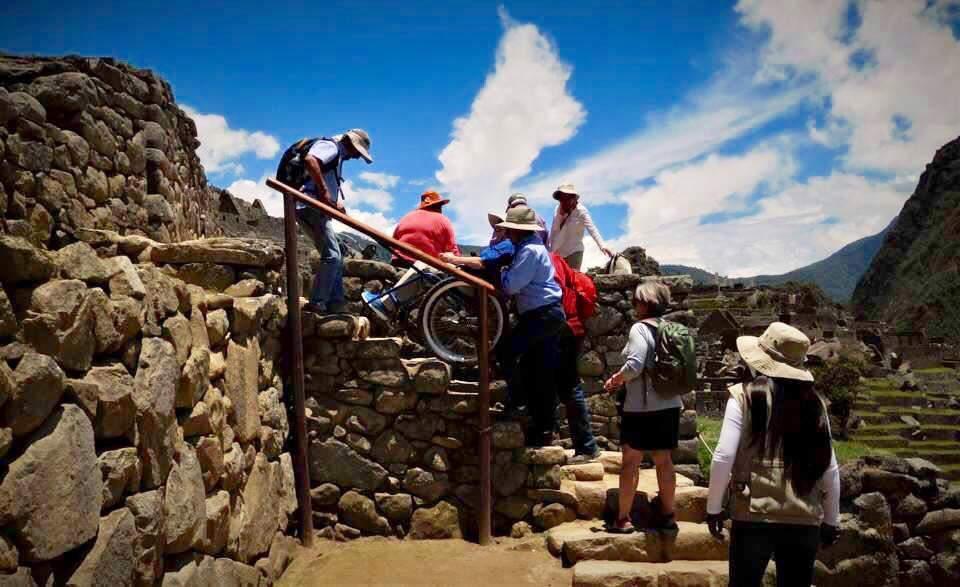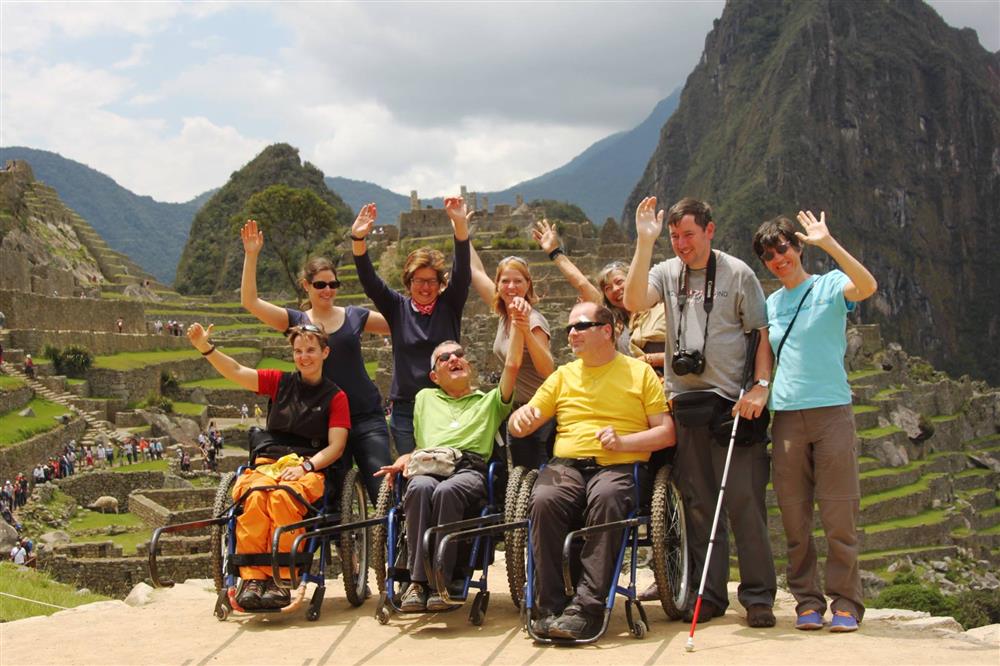 Machu Picchu is ready for all of us now!
Videos
Downloads
THE STORY OF BARB MOST, USER OF SOUTH AMERICA FOR ALL
"I went to Galapagos and Machu Picchu!"
I am Barb Most, and my first contact with South America for All was a trip to Ecuador/Galapagos and, later, to Peru's Machu Picchu. I have a progressive neurodegenerative disease, very similar to Lou Gehrig's disease, called Multiple Systems Atrophy, a rare brain disorder. It affects mobility by paralysis, ataxia, and incoordination. I had the limited use of a walker during my trip to Ecuador, but for the Peru trip I was mostly limited to a wheelchair. Prior to my diagnosis, I was an active professional as a medical device auditor, which required travel both in the United States and abroad. I also had a busy personal life with my husband, son, and grandchildren, including hunting, fishing, and travelling. Then everything changed, but we decided we hadn't lost our sense of fun and adventure or of our love of family travel. South America for All provided the support and framework to travel with mobility impairments by planning for accessible restaurants, transportation, and hotels. They use custom designed wheelchairs for ocean beaches, rainforests, and the stairways of Machu Picchu. South America for All made the impossible possible, and also gave my husband and me the courage and confidence to plan other trips with our family.