An inclusive post-secondary programme for students with intellectual disabilities
Solution

BLuE University Programme

Organization

Pedagogical College Salzburg

Country of Implementation

Austria

Region

Europe

Subregion

Western Europe

City

Salzburg

Start Year

2017

First published

31.01.2020
"I didn't know how cool it is to be a student." A BluE student
The Pädagogische Hochschule Salzburg is a university for pedagogical professions that has developed the BLuE University Programme. This inclusive eight-semester programme allows students with intellectual disabilities to create and study a personalized curriculum alongside teacher-training students who play the role of tutors. The programme supports the preparation of students for the labour market, while the teacher trainees receive credits towards their studies. Started in 2017, the programme enrols two students with intellectual disabilities per academic year, each of whom works with four to five teacher trainees.
Problems Targeted
People with intellectual disabilities have limited access to tertiary education in Austria, and where courses exist in other countries, they are not always inclusive.
Solution, Innovation and Impact
Students undertaking teacher-training courses act as tutors to support students with intellectual disabilities to select and undertake three to four courses per semester from the university's primary teacher programme. The students with intellectual disabilities receive a BLuE certificate upon completion of the course, which is recognized by the Austrian Chamber of Commerce and the Arbeitsmarktservice (the national employment support agency). The teacher-training students receive credits towards their studies. The programme was developed in cooperation with Western Carolina University, located in the US state of North Carolina. Students with and without disabilities from that programme visited Salzburg to support the programme's development. Additionally, BLuE students with and without disabilities take part in ongoing meetings to assist further development of the BLuE course. The programme began with the intake of two students with intellectual disabilities in 2017/18, with an additional two joining each year. By 2021 the programme will have reached its maximum capacity of eight students. The programme has led to the increased self-esteem, social skills, and independence of those involved.
Funding, Outlook and Transferability
The programme is organized as part of regular teacher-training at the Pädagogische Hochschule Salzburg without the need for additional funding. However, funding is being sought from public institutions to optimize and expand the programme. This low-cost model would allow easy replication at similar institutions. The university is aiming to replicate the practice at other academic institutions across Europe through formalized partnerships, as well as to improve the student support system by working with students, professors, and external partners.
Pictures
Students with their tutors in the cafeteria of the university.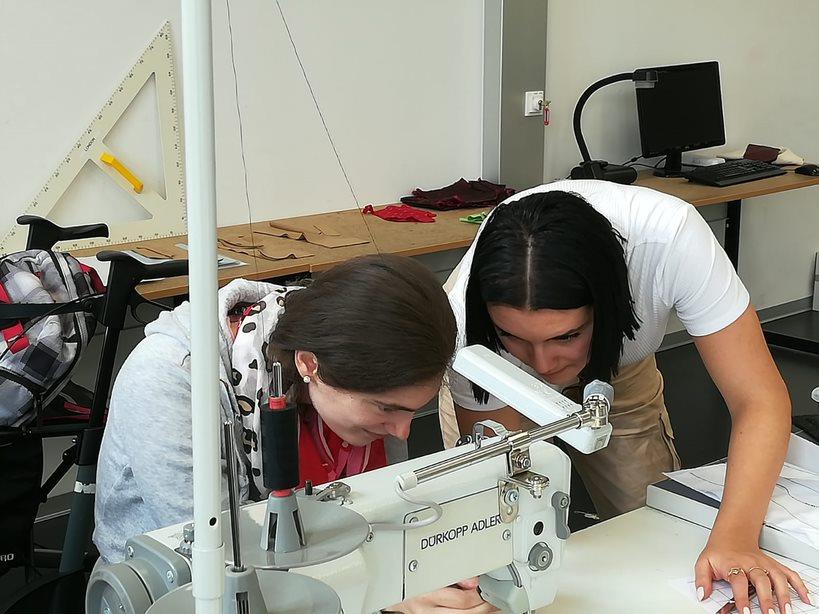 Videos
Downloads