A 'buddy' programme for travelers with and without disabilities
Organization

Planet Abled

Country of Implementation

India

Region

Asia & Pacific

Subregion

South Asia

Start Year

2016

First published

31.01.2018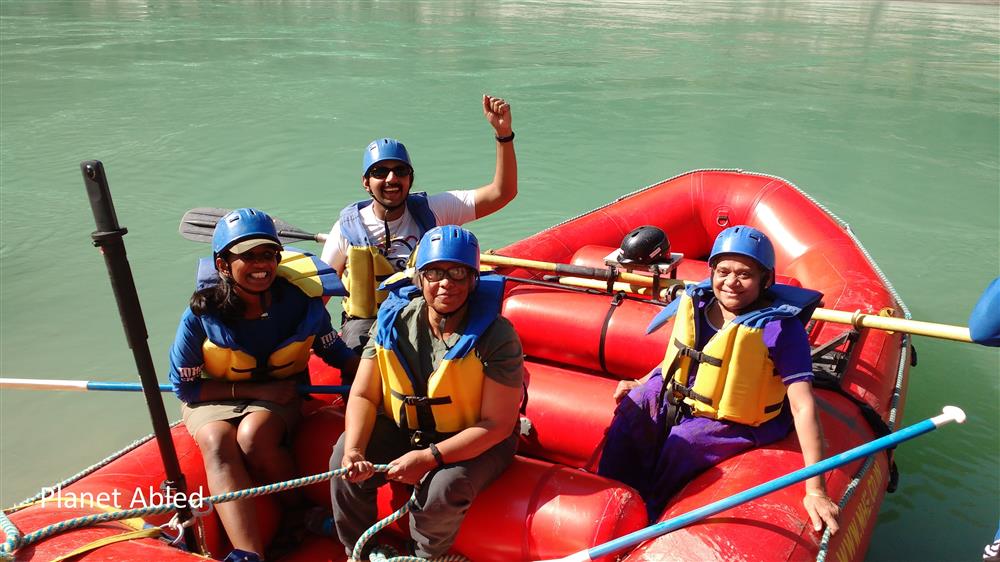 "It was an awesome tour because of the excellent service and because we were able to explore tough places." Ushir Shah and Sonal of Ahemadabad, Gujarat, on their travels to Ooty, a hill station in south India
Problems Targeted
People with a particular disability often remain in their group and rarely interact with those with other disabilities. Furthermore, few people without a disability have ever interacted with a person with a disability.
Solution, Innovation and Impact
Planet Abled provides customized tours and travel opportunities focussed on the client's individual abilities and based on Universal Design principles. It connects people with different disabilities to each other, as well as to people without disabilities, by unifying them through travel and recreation. The individualized tours range from river rafting and romantic getaways for couples to excursions with children, including those with multiple disabilities. As an additional service, Planet Abled has created a travel buddy programme, whereby they train non-disabled travelers on how to assist a person with a disability. The company offers a dignified and empathetic service in which persons with disabilities and their travel buddies are paying customers. Planet Abled recruits their travelers through their website, where anyone can register to become a buddy, and through word-of-mouth. As of mid-2017, 200 travelers with disabilities and 100 without disabilities have enjoyed Planet Abled's inclusive tours, and their travel buddies have become their brand ambassadors of inclusion and accessibility within their own communities.
Funding, Outlook and Transferability
Planet Abled has expanded its portfolio of offerings, and now includes local heritage tours, food tours, pottery workshops, poetry and karaoke sessions, solo travel tours, and customized group tours, among others. The company has approached various tourism institutions in India with the goal of making tourist areas more accessible, and local governments are supporting this effort. Planet Abled has not yet scaled-up to other countries, but other travel companies have since begun to offer accessibility travel in India, realizing the great potential of this business segment. The social business is self-sustaining, as the tourists pay for their respective tours. If they are unable to pay, the company offers an option for third parties to gift the tours. Planet Abled also receives funding from civil society and draws on funds of the company founders, as needed.
Pictures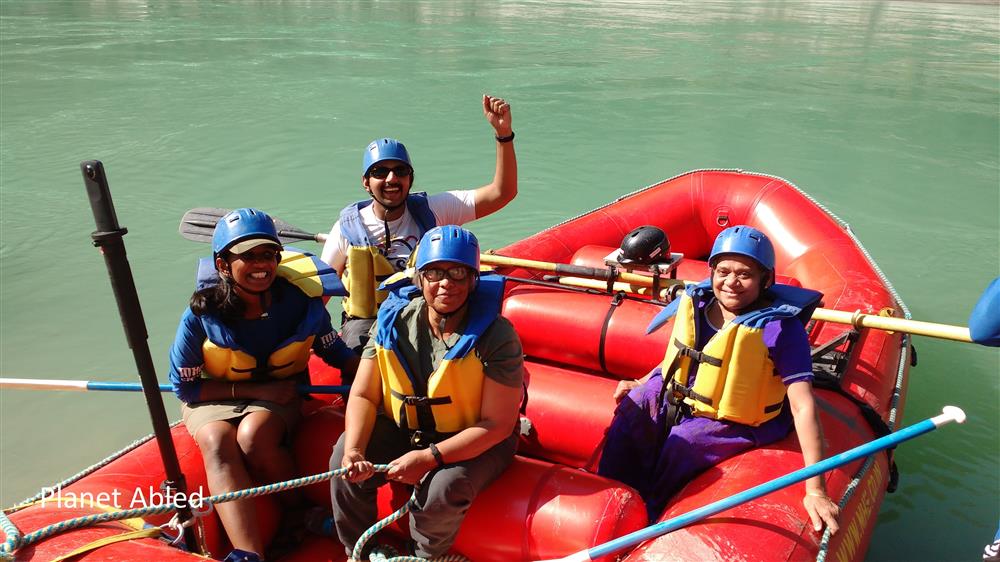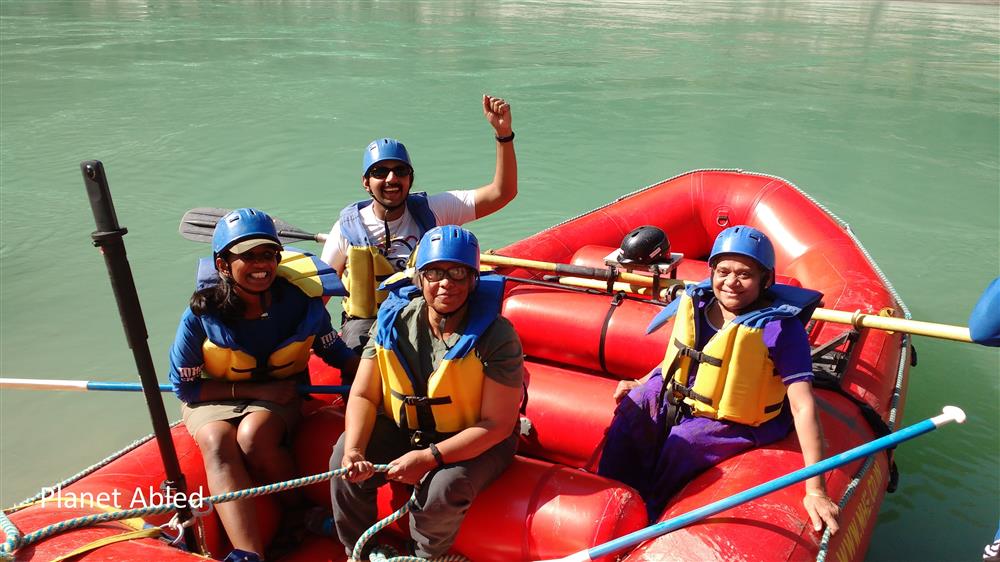 River rafting or romantic getaways, everything is possible!
Videos
Downloads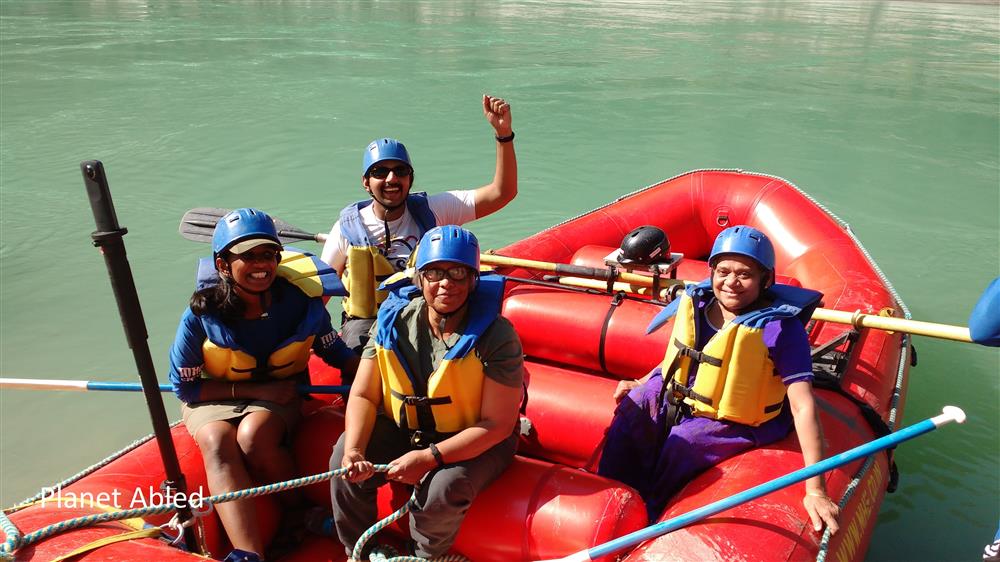 THE STORY OF BHUPENDRA, USER OF PLANET ABLED TRAVELS
"Travelling alone is possible now and transforms you."
I am Bhupendra and I lost my eye sight just two and a half years ago. Since then I have never traveled alone. The prospect of me travelling on my own with a group of strangers was unthinkable for my close ones, but Planet Abled gave me the opportunity to travel from Ahmadabad to Rishikesh as part of a carefully curated and customised tour that addressed my special needs. I would describe this experience as "liberating" as it enabled me to do what was thought to be impossible. I felt a strong bond with the other people on the trip, and the journey was a homecoming for me in the true sense of the term. I would like to think of Planet Abled as more than just a leisure travel platform, as there is a profound inner transformation that happens when a disabled person travels. It imbues one with a rare sense of satisfaction and self-confidence. What makes it even better is that you travel with people from various walks of life: the mobility impaired, the hearing impaired, and people with no disabilities all travel together, which makes one more accommodative as an individual.