Making footpaths accessible for leisure and daily use
Organization

County Governor of Telemark

Country of Implementation

Norway

Region

Europe

Subregion

Northern Europe

Start Year

2012

First published

31.01.2018
"Our vision is to establish footpaths for all, both in urban and rural areas, so that all citizens have the possibility to go for a walk near their home." Mrs. Bjørg Inger Flatland, politician and leader of Telemark County's Council for Persons with Disabilities
Problems Targeted
Uneven and poorly maintained footpaths can create serious obstacles for persons with mobility problems, preventing them from enjoying the outdoors, even in recreation areas that may be close to their homes.
Solution, Innovation and Impact
The project began by conducting a survey of how accessible the current walking routes were. Each municipality then chose one trail to upgrade, focussing on those that started in central urban areas so people could easily access them. The length of the footpath is usually a minimum of 2 kilometres, and there was a preference towards circular routes. An interdisciplinary project group consisting of the County Council, County Governor, Road Administration, Trekking Association and county councils for the elderly and for persons with disabilities was set-up to manage the process of upgrading the paths and to provide advice to the municipalities. Specific skills and expertise in the areas of public health, outdoor life, Universal Design, local development, transport, spatial planning, and cultural heritage were represented through the various participating organizations. The group set up guidance for the construction of the paths, including preferable textures that are firm and non-slip, maximum steepness of rises, opportunities for resting, and minimum width, as well as lighting, clear boundaries, simple directions, and other orientation solutions for persons with visual, hearing, or intellectual impairments. Since the project began in 2012, 12 of the 18 municipalities now have at least one accessible footpath, including walking trails into the forest, pavements in the town centre, and walkways through parks.
Funding, Outlook and Transferability
Of the remaining six municipalities without a completed accessible footpath, four have already created plans and are preparing to begin work and two are awaiting approval of their plans from the municipality administration. Further, there is now a target for each municipality to create more than one accessible path. Six of the 18 municipalities can already boast between two and four accessible footpaths. Each local municipality in the Telemark region is responsible for the development and funding of its own footpaths, and therefore the funding comes from a variety of sources, including the Telemark County Council, the Telemark County Governor (the Norwegian government), and a national development project on Universal Design funded for the first five years by the Norwegian Ministry for the Environment and later by the Ministry of Local Government and Modernisation, and the Ministry of Children and Equality.
Pictures
Accessibility features include firm textures, maximum steepness, opportunities for resting, lighting, and many more. © Johnny Steene, Drangedal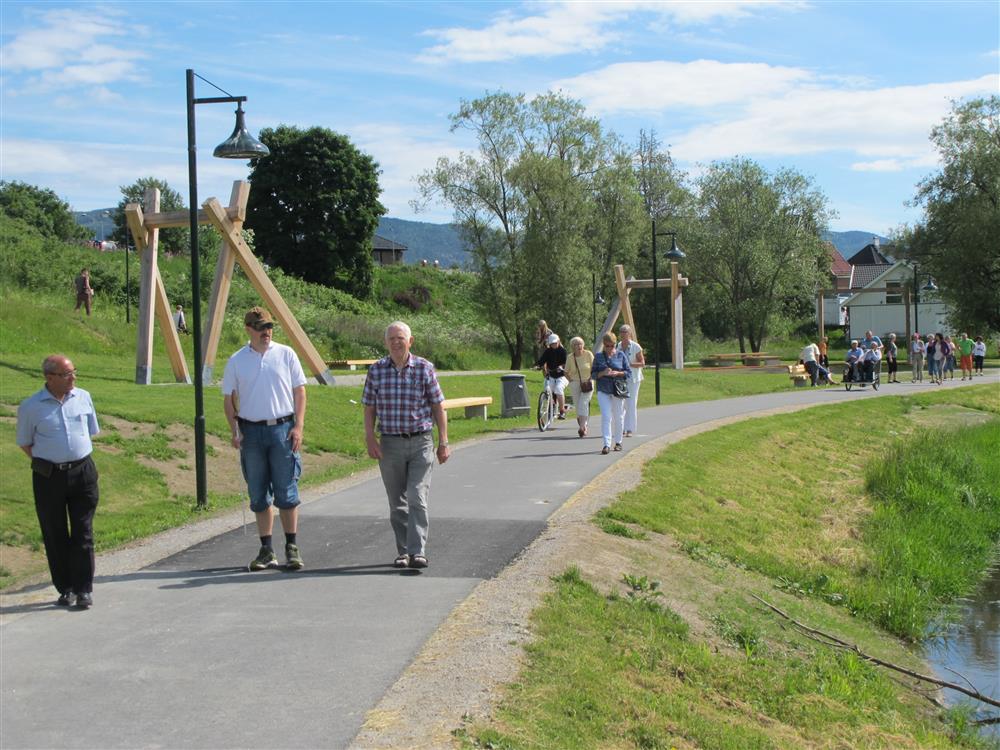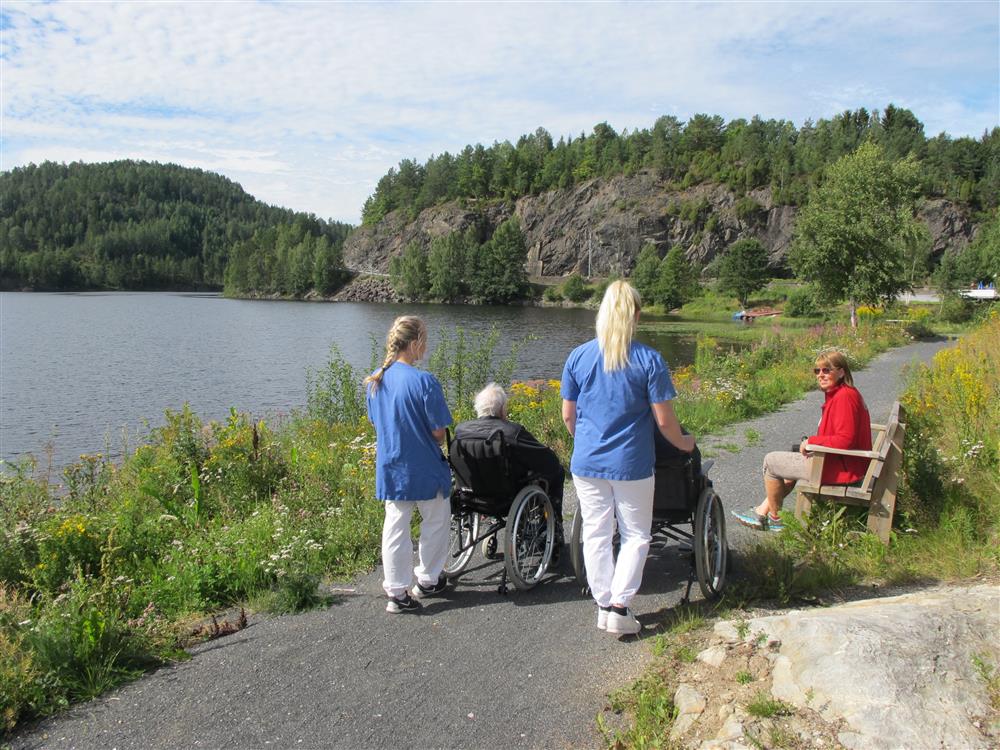 Videos
Downloads
THE STORY OF ANNE
"Those daily trips give meaning to my life."
My name is Anne-Lise Dahl. I am 79 and have lived alone since my husband died six years ago. During the last years of his life he had difficulty walking because of illness. I have been an active person all my life. I love being outdoors walking my dogs. I love nature, the fresh air, physical activity, and meeting nice people. My husband had the same interests. When my husband was alive, we became less able to continue walking together. But the dogs helped us to get out every day, despite the weather. If not for the dogs, we could have been both mentally and physically less satisfied. At least two important things happened to us. My late husband got an electric wheelchair – more like a scooter for being outdoors. Second, a functional footpath into the nature preserve close to our house was created. The footpath incorporates Universal Design elements, without compromising the experience of being close to nature when walking on it. Even though my husband was in a wheelchair, we went for walks in the woods every day – in rain and sun, in windy or quiet weather. But not when there was snow and ice. I now use a wheelchair myself because of a hip surgery, but I still take my daily walks on this lovely path. Getting inspiration from green nature, fresh air, and meeting other people, these daily trips give meaning to my life.