Action plans to support the transition from secondary school
Solution

On the Verge of Adulthood

Organization

KVPS - Service Foundation for People with Intellectual Disability

Country of Implementation

Finland

Region

Europe

Subregion

Northern Europe

Start Year

2013

First published

31.01.2020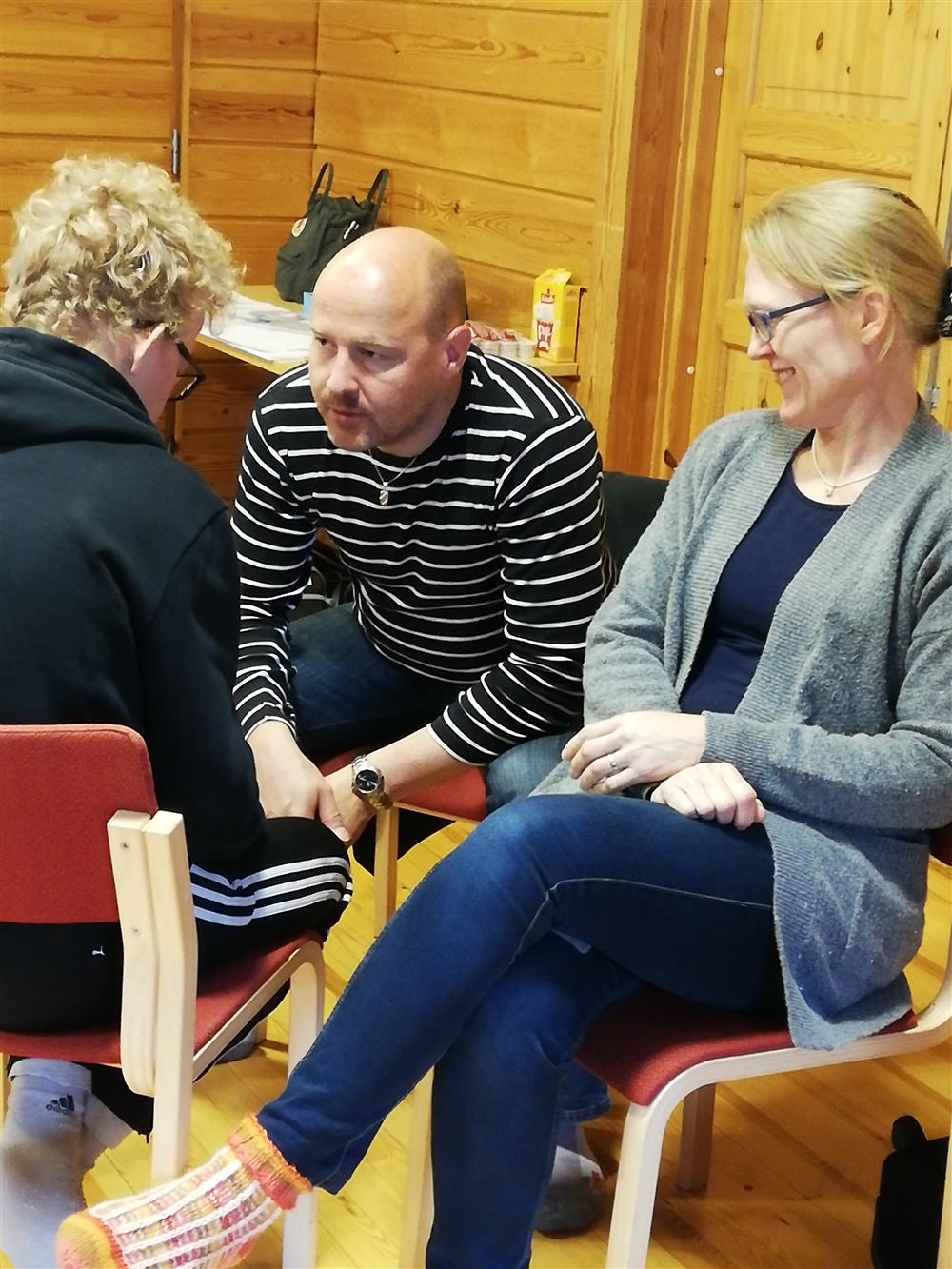 "On the Verge of Adulthood has brought all of us in this municipality together to focus on our children's future. Now we feel that we as a family are not alone." Anneli Palonen, mother of Otto
The Finnish Service Foundation for People with an Intellectual Disability (KVPS) has developed On the Verge of Adulthood – a programme designed to assist people with disabilities to transition from secondary education to the next phase of their life. KVPS works with schools, municipalities and NGOs to support people aged 13–25 and their families. In a first step, a personal action plan is created on key areas like work and housing; and in a second step, the necessary support is provided to carry out the transition. Since 2013, 434 young people have been supported.
Problems Targeted
Young people with disabilities and their families do not have adequate access to information and support to plan their future once the young person leaves school.
Solution, Innovation and Impact
In each municipality, KVPS convenes a steering group of the local municipality, schools, NGOs, and families, which then develops a local action plan and agrees how to work together on key transition areas, such as education, employment, and housing. Once the local action plan is agreed upon, the focus moves to individual and family goals. Young people and their families get workbooks and other person-centred planning tools to help them determine their wishes and goals. At the meetings, families receive peer support, input from KVPS, and information about access to local support from schools, local authority representatives, and other services. At the end of the process, there is a meeting to finalise the individual goals of young people and their families and to decide how local stakeholders will take this forward. By the end of 2019, KVPS has supported 434 young people, and feedback shows that participants find the process meaningful and that afterwards they are more certain on what they want in the future. In addition, local support services learn new tools to work with families on future planning.
Funding, Outlook and Transferability
The project is funded by the Finnish Funding Centre for Social Welfare and Health Organizations, and in-kind support comes from the municipalities that offer venues to support the project. There is no fee for young people and their families. The practice has been scaled in 35 municipalities, and the core model and activities are scalable and can be adjusted to meet local and individual needs. To support further replication, KVPS wants to train other professionals on the model and further formalise their processes.
Pictures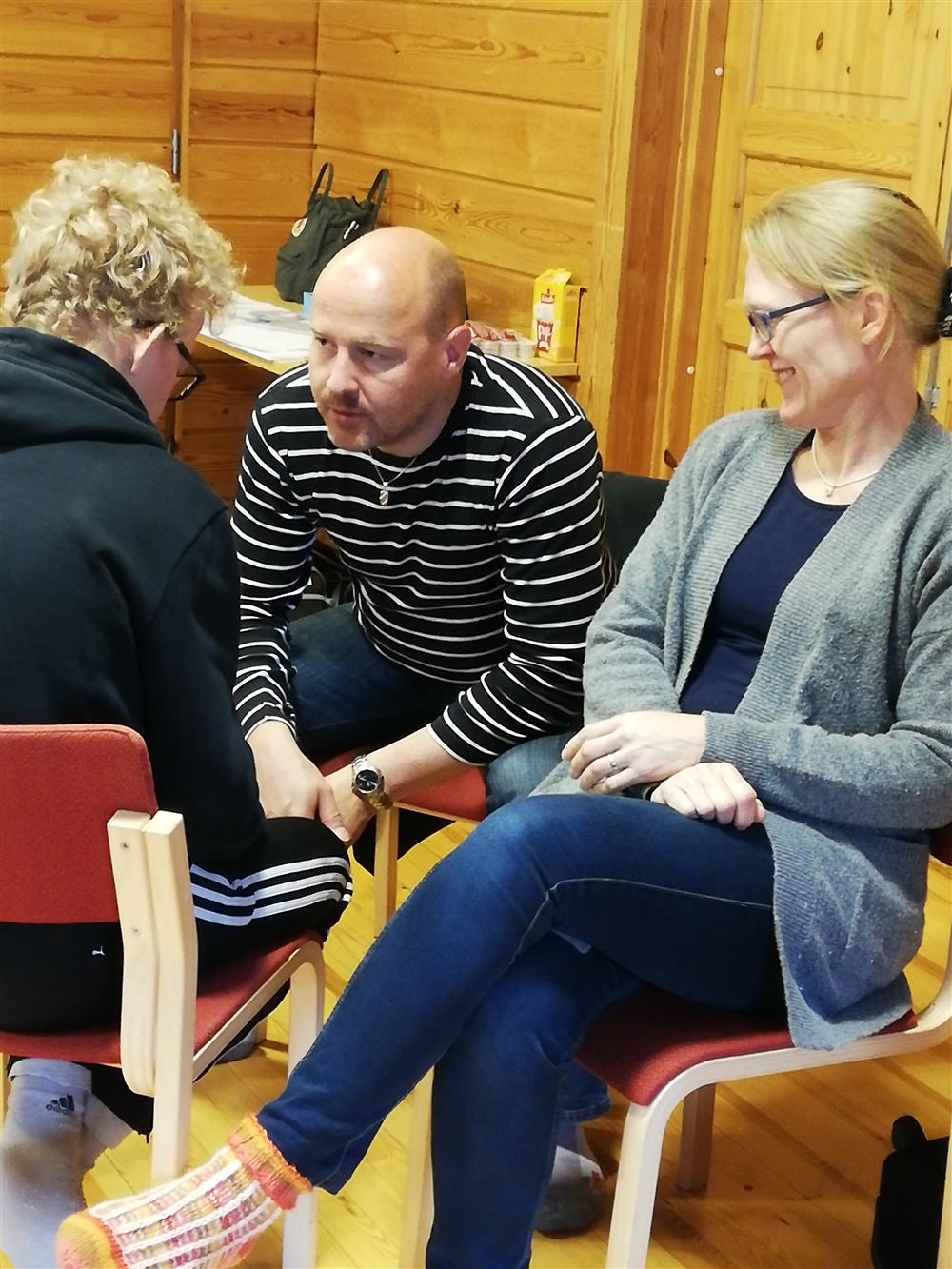 A family in a local On the Verge of Adulthood workshop
Videos
Downloads
THE STORY OF ELLI (17), USER OF THE "ON THE VERGE OF ADULTHOOD" PROGRAMME
"We made new friends and started activities like Laughing Yoga."
My name is Elli, I am 17 years old, and I live with my family in Viitasaari, Finland. Before I joined the On the Verge of Adulthood programme I had lots of questions, such as: How can I make friends? How can I find a hobby? What should I study? What is my dream job? Where do I want to live? What are my dreams for the future? My family and I started working with local services, the school, church, and KVPS [Finnish Service Foundation for People with an Intellectual Disability] to find answers to these questions. We got peer support, we made new friends, and we did activities like Laughing Yoga and making movies together. I also found something I wanted to study at Spesia Vocational College. Through the programme, my family and I have felt more in charge of the process. It has strengthened my roots in the community, but it has also given me wings for the future. My questions have been answered and my path towards independent living has been created.