An app that connects jobseekers with disabilities with job opportunities
Solution

Riziki Source App

Organization

Riziki Source

Country of Implementation

Kenya

Region

Africa

Subregion

Subsaharan Africa

Start Year

2015

First published

13.01.2021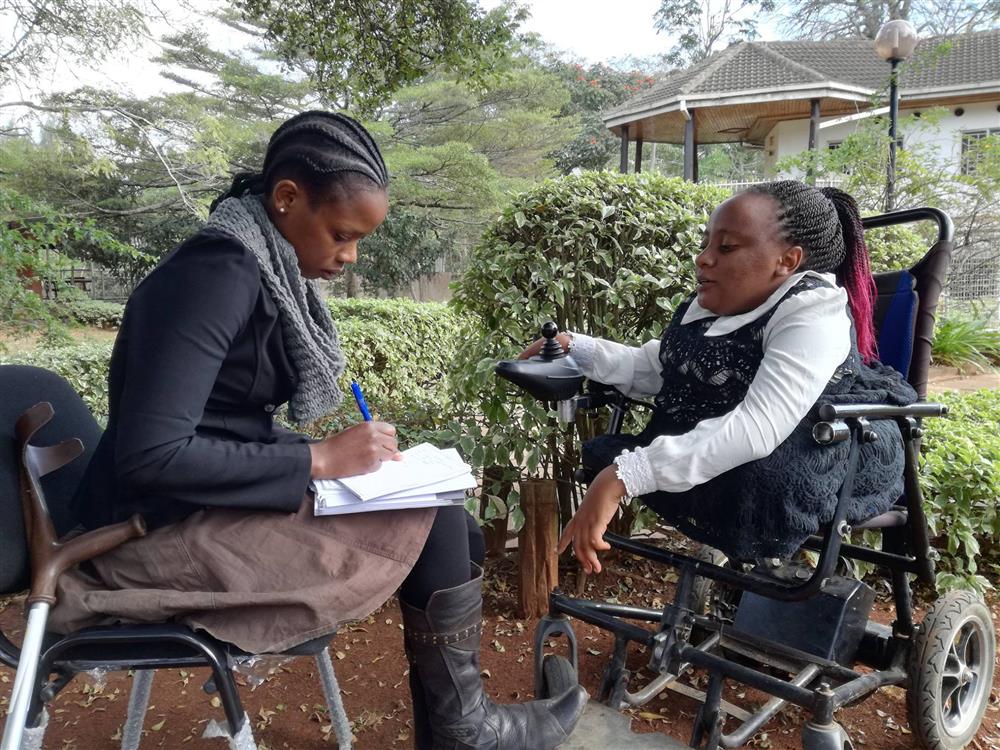 "Riziki is Swahili and means 'livelihood'. Riziki Source therefore means 'source of livelihood'." Fredrick Ouko, Founder, Riziki Source
Riziki Source is a social enterprise based in Nairobi, Kenya. Launched in 2015, the Riziki Source App facilitates access to information about job opportunities in Kenya for people with disabilities. Offering a variety of accessible formats, anyone can register on the database and provide the various attributes of the job seeker. For companies, the platform offers direct access to people with disabilities as employees. From 2017 to 2020, 150 job seekers found employment through the app.
Problems Targeted
People with disabilities in Kenya often have difficulty accessing information about job opportunities and connecting with employers.
Solution, Innovation and Impact
Users of the Riziki Source App register either via the web application, an Android download application, or via a text message, where they specify various attributes of the applicant, such as education level or type of disability. Once registered, jobseekers use the app to check if their personal information is matched with the requirements of job offers from likewise registered companies. Through data analyses, the app also identifies what training its users need and links them to suitable offers or organizes the appropriate courses. In addition, jobseekers can exchange information with each other. The service enables a nationwide job search and reduces the costs associated with finding employment. From 2015 to 2020, 435 candidates were registered and 12 companies offered internships as part-time and full-time positions. Partnerships were also established with organizations to provide on-the-job training for candidates who do not have the qualifications required for certain jobs.
Funding, Outlook and Transferability
The Riziki social business model is currently available for free, but there are plans to charge a small administrative fee for persons with disabilities who successfully get connected to jobs. However, they would only pay after receiving their first month`s salary. Employers recruiting through the app pay 50 per cent of the total annual salary for the position. In 2020 the organization is using grant money to create visibility and build its brand. In 2021, Riziki plans to further expand its services nationwide and to enlist more employers. The organization also offers counselling services for the integration of people with disabilities into the workplace.
Pictures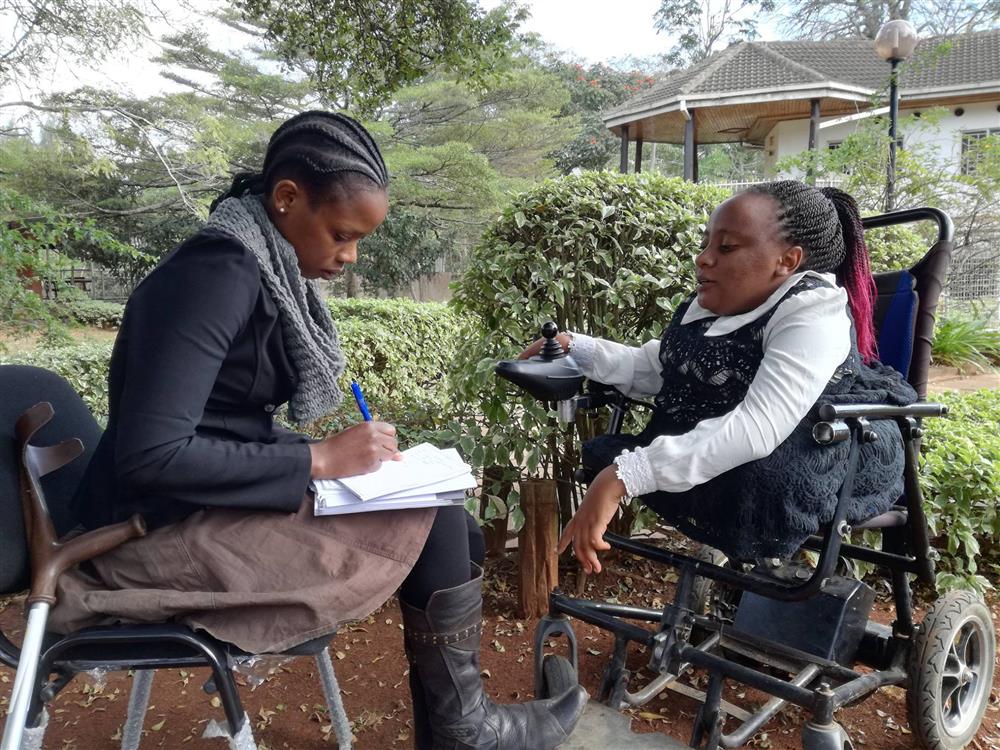 Two women meet at the Riziki offices, where they share thoughts during their training.
Videos