Inclusive schools for students who are blind or visually impaired
Solution

Inclusive Education for visually impaired children

Organization

Arab Episcopal School Irbid

Country of Implementation

Jordan

Region

Asia & Pacific

Subregion

MENA

City

Irbid, Irbid Governorate

Start Year

2003

First published

31.01.2020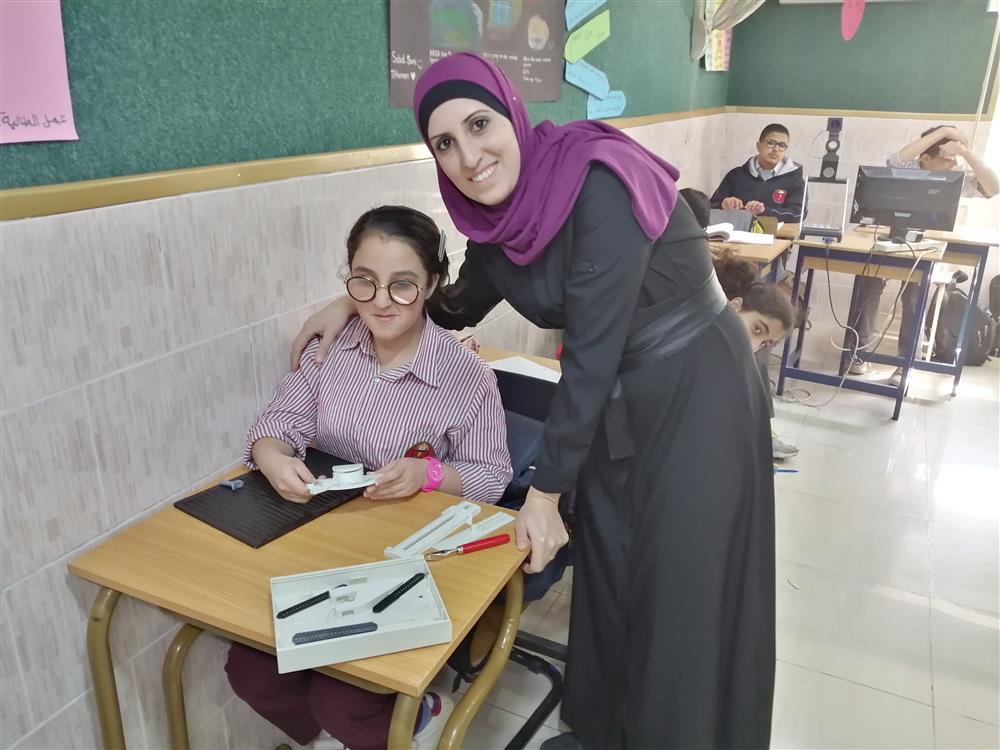 "I am so used to being with my blind friends, studying and playing together as if we were one." Mera, a ninth-grade student at Arab Episcopal School
The Arab Episcopal School was opened in 2003 in the Jordanian city of Irbid with the support of the Anglican Church. An inclusive school and kindergarten for blind and visually impaired children, learning is supported by assistive devices and accessible materials such as magnifiers and Braille books. Children with and without visual impairments, and from different religions, learn together from infancy to age 16. In 2018, the school had 40 students who are blind or visually impaired.
Problems Targeted
Because Irbid did not have schools where blind children could learn, the only option was for children to travel to Amman and live in a boarding school for the blind.
Solution, Innovation and Impact
The Arab Episcopal School is an inclusive Christian school where students, both with and without disabilities and of different religions, learn together. As of 2019, the Arab Episcopal School is the second school in Jordan that works to integrate sighted, low-vision, and blind students. The school offers support methods to make the resources accessible for its students. Currently, there are Braille computer keyboards and printers, camera magnifiers, and Braille books and boards to support blind or low-vision children with reading. Among the school's 51 employees, five of the teachers are blind, and they not only support the blind students with class work but also assist them in their daily lives. Besides the regular curriculum, the school promotes ethnic and religious tolerance. Students learn respectful interaction with their fellow peers as well as life skills, such as healthy nutrition and environmental protection. Registration has been growing since the school's launch in 2003, with 275 students in academic year 2018/19.
Funding, Outlook and Transferability
Approximately 60 per cent of the school's funding comes from fees paid for by sighted students, other donors are the Dioceses of the Episcopal Church of Jerusalem and the Middle East, and Jordan's Higher Council for the Affairs of Persons with Disabilities. The Arab Episcopal School has not yet replicated its model, but it aims to expand with an inclusive workshop for grade-10 students with learning disabilities, for which it is seeking funding. This workshop would aim to train students with professional skills and to support them in finding employment. The school also aims to establish a Braille-language teaching centre for the local community.
Pictures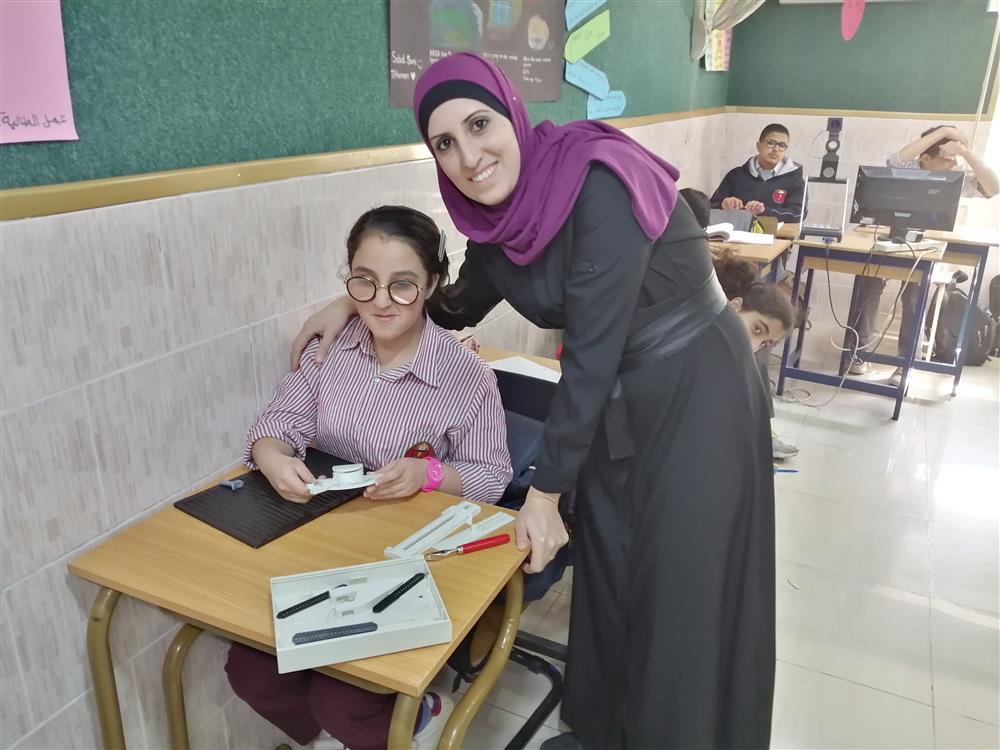 Teachers not only support the blind students with class work but also assist them in their daily lives and teach tolerance for different ethnicities and religions.
Videos
Downloads
Country of Implementation
Jordan