Using analytic tools to make workplaces more accessible and jobs more inclusive
Solution

Workplace Inclusive Solutions

Organization

Helm

Country of Implementation

Egypt

Region

Africa

Subregion

MENA

Start Year

2016

First published

13.01.2021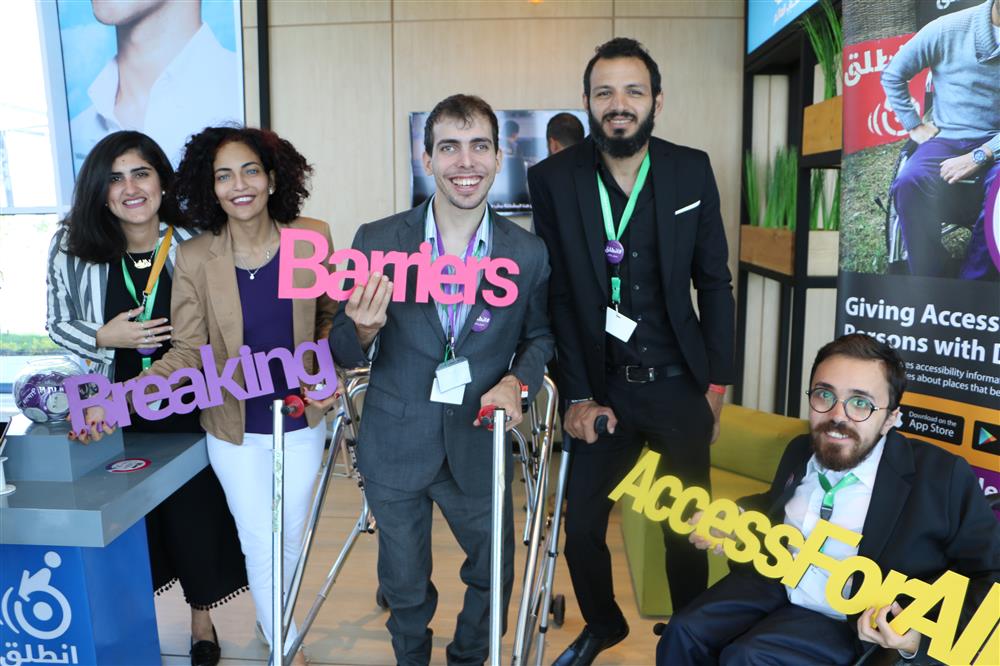 "The inclusion of people with disabilities is part of our strategy to achieve sustainability." Ahmed Fahmy, President of Henkel Egypt, a Helm partner
Helm is a Cairo-based foundation focusing on the promotion of disability inclusion, with a particular emphasis on employment. Starting in 2016, Helm works with companies to offer both recruitment job analyses and accessibility consulting services. Using these results, Helm works with companies to design strategies and adaptations to make them more inclusive. From 2016 to 2020, Helm has completed over 1,000 accessibility audits and supported the recruitment of 100 people with disabilities.
Problems Targeted
There is a lack of understanding among employers about reasonable accommodations and inclusive workplaces.
Solution, Innovation and Impact
Helm has two services to make workplaces inclusive. The first is a recruitment job analysis, where it reviews a company's disability employment policies, practices, and culture, and collaborates with them to design a disability hiring strategy and to support recruitment. For example, Helm worked with Mars, the multinational food producer, to deliver a customized work preparation course for its 20 new factory operators with disabilities. Helm has supported recruitment to a wide range of roles, including accountants and marketing professionals. Helm also offers accessibility consulting and provides suggested improvements and their costs. Helm has developed software to generate automated reports on this topic. It has audited the offices and factories of over 200 partners, including the Egypt branches of Wrigley, Vodafone, and Amazon; and it has made recommendations on adaptations for employees and customers, such as barrier-free entrances, visual fire alarm systems in offices, and Braille signage.
Funding, Outlook and Transferability
The project is 20 per cent funded through grants from organizations such as the Vodafone Egypt Foundation and 80 per cent through companies paying for the consulting services provided. Helm works across most provinces in Egypt and wants to replicate the inclusive workplace model in other countries in the Middle East and North Africa (MENA) region. It is working on digitalizing its processes to increase efficiency, maintain consistency in service delivery, and to facilitate replication. To further support replication, Helm wants to connect with non-profit disability organizations; government agencies; and employer, business, and HR networks in the MENA region.
Pictures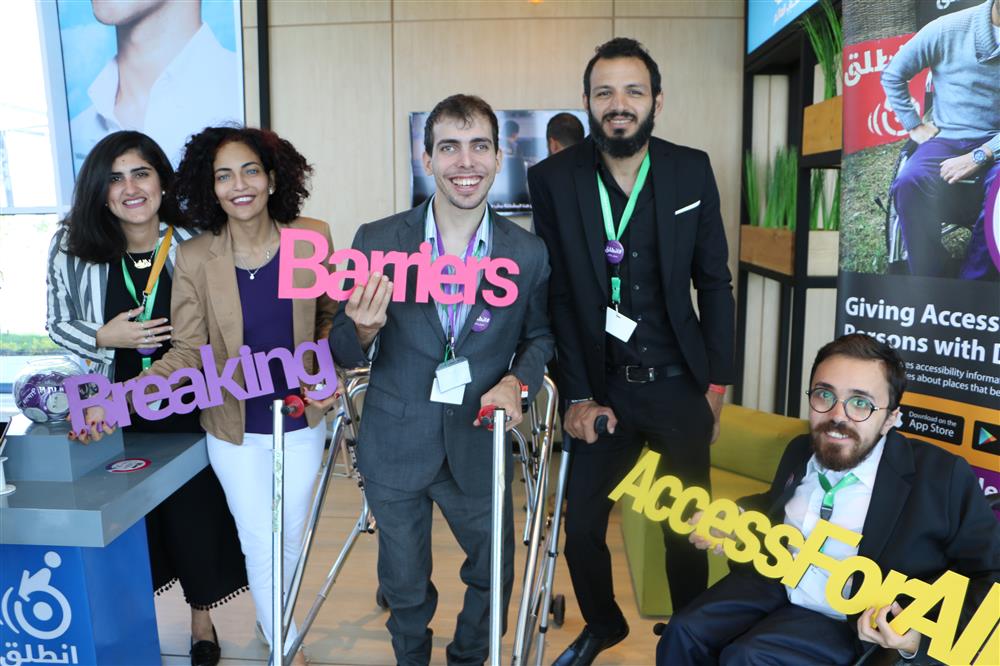 Helm participation with "Entaleq"-Accessibility application - booth in the World Youth Forum (WYF) event in 0218
Videos
Downloads