The Accessibility Strategy of Grenoble
Solution

France – Municipality of Grenoble – L'Agenda d'accessibilité programmée

Organization

Grenoble-Alpes Métropole Community

Country of Implementation

France

Region

Europe

Subregion

Western Europe

Start Year

1976

First published

31.01.2019

As early as the 1970s Grenoble, a city of some 450,000 inhabitants located in the French Alps, began to address accessibility issues concerning public transport and the public road system. More recently, in 2015 the city developed a nine-year plan to make the city fully accessible – including all areas of public institutions, schools, sports and leisure facilities. Moreover, the entire public transport system is made accessible, under the guidance of the SMTC (the local transport agency) of Grenoble-Alpes Metropole. In 2017 a multifunctional public transport station has been opened, and 86 per cent of public bus facilities have been made fully accessible.
Problems Targeted
Grenoble wants to make all aspects of public space fully accessible by 2024. As of 2017 approximately 40 per cent of all public buildings were still inaccessible.
Funding, Outlook and Transferability
In 2016, 80 per cent of the public spaces in the city centre and 64 per cent in the whole metropolitan area were accessible. Sixty per cent of public buildings were accessible with various aids, such as handrails, Braille signage, etc. In public facilities, the city has made it an obligation to perform accessibility work within the next three years, with penalties (1,500 Euros) for failure to do so. The entire Accessibility Agenda is based on Universal Design principles, meaning that all future products, equipment, programmes, and services can be used by everyone without any need for subsequent rethinks or adaptation. Accessibility is being improved every year with audible and digital information, ticketing, dedicated service provision, etc. The objective is to cover all 49 communities in the metropolitan area by 2024. The accessibility agenda of the City of Grenoble has a budget of 12 million Euros. It is dedicated to the accessibility of 220 municipal buildings: schools, cultural facilities, libraries, and gymnasiums. The work mainly concerns the installation of access ramps, lifts, sanitary facilities for people with disability, and signage.
Pictures

The cable car to the Grenoble Bastille and station are fully accessible.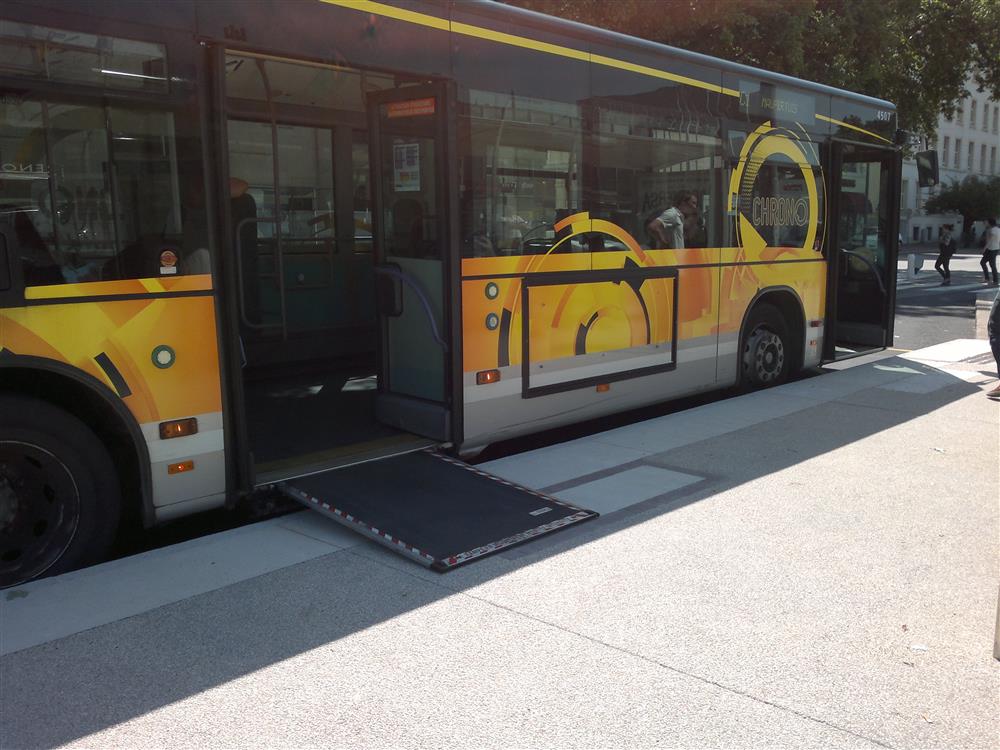 Downloads