Smartphone app that offers audio subtitles to foreign language movies and series
Solution

SubReader

Organization

SubReader

Country of Implementation

Denmark

Region

Europe

Subregion

Northern Europe

Start Year

2016

First published

16.01.2022
People
"Today I saw an English film for the first time in my life – SubReader has opened a new world for me." Camilla Møller, user
SubReader is a start-up company based in Copenhagen, Denmark, founded in 2016. The SubReader smartphone app reads subtitles of movies and TV-series aloud, thus supporting all persons with reading difficulties such as dyslexia or visual impairments. The app, which can be used independently, employs technological (non-human) voices, making it compatible with an unlimited number of films and television programmes. In 2021, SubReader users watched more than 500 hours of movies every day.
Problems Targeted
Enjoying movies in different languages when using subtitles can be difficult for people with dyslexia, visual impairments, or language disabilities, as well as for younger children and the elderly.
Solution, Innovation and Impact
Users can download the SubReader app to their smartphone, then search for thousands of movies and TV series across streaming services. The app can then be automatically synchronized with the audio track and the user can choose a preferred voice. Most importantly, the app enables users with reading difficulties to be independent of others. Also, since the app is used with headphones each individual can enjoy the movie with others without interfering their experience. SubReader is also used by younger children who have not yet learned to read quickly enough, and by older people who find subtitles too fast to keep up. The app is available in more than 40 languages and is used in homes, cinema, and at school. In 2021, SubReader was available in more than 100 cinemas in Denmark, Sweden, and the Netherlands.
Funding, Outlook and Transferability
Parts of the app are available for free use at home, with extras – such as streaming services – available by subscription. Cinemas pay for a SubReader server, which allows the service to be free. For schools, either the municipality or the individual schools can purchase a licence, which allows the students free use. The main objective in the coming years is to continue expanding into new markets and to develop the product to include more streaming services and TV channels. Other aims are to build in the possibility for using the app on live TV and videos, along with making it available for more people by providing descriptive text in addition to the subtitles.
Pictures
Family enjoying foreign language movies together, with the mother receiving the audio-translation via earphone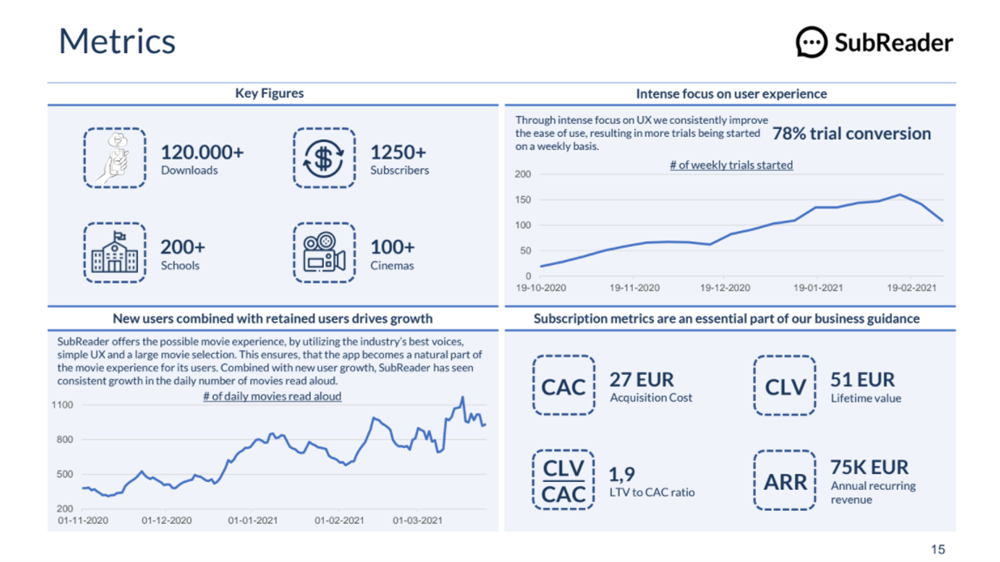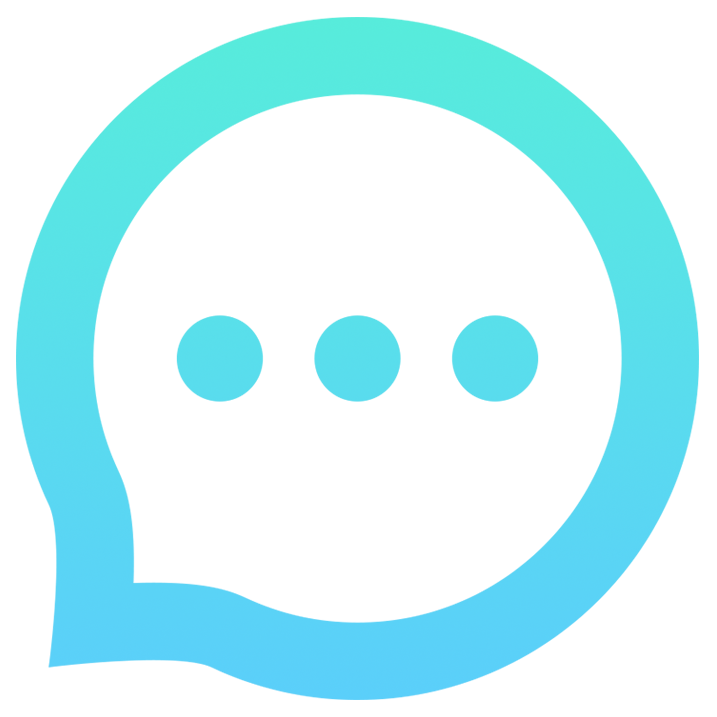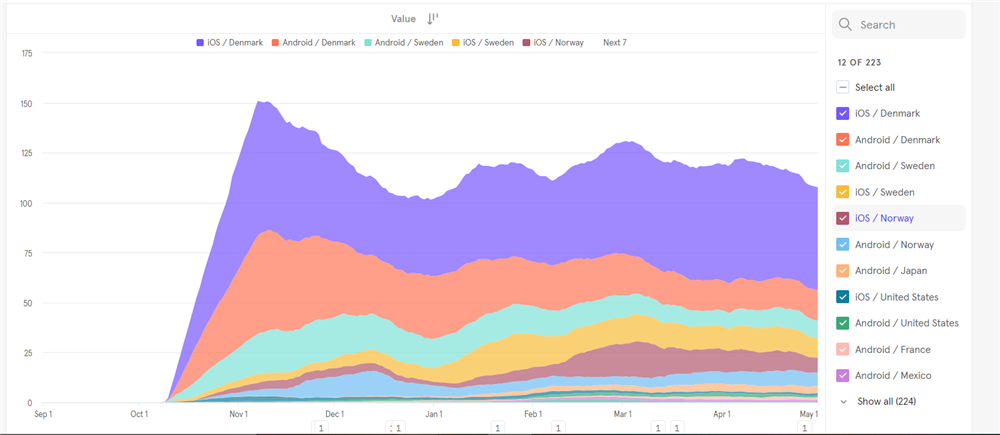 Downloads