Providing bicycles and training to support income-generation activities
Solution

Bicycle Training Programme

Organization

AABRAR - Afghan Amputee Bicylists for Rehabilitation and Recreation

Country of Implementation

Afghanistan

Region

Asia & Pacific

Subregion

South Asia

City

East and Central Regions

Start Year

2001

First published

13.01.2021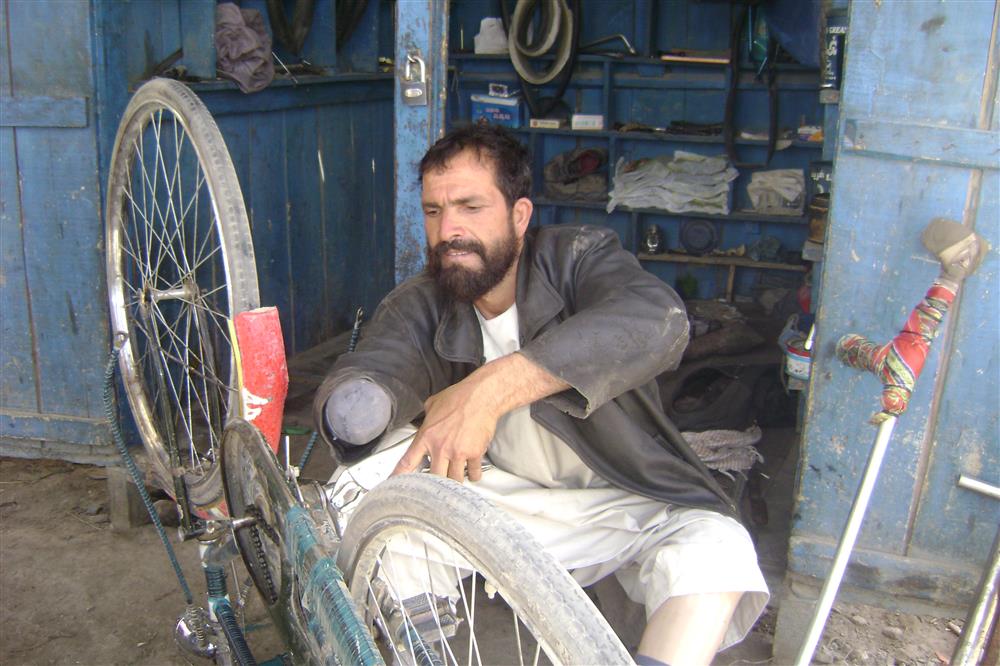 "I cannot express my happiness. As a result of the training I work and generate income for my family." Jamal Khan, AABRAR Trainee
Afghan Amputee Bicyclists for Rehabilitation and Recreation (AABRAR), based in Kabul, is an NGO that runs a monthly bicycle training programme for persons with disabilities. Participants learn to ride and repair a bicycle in addition to receiving vocational, health, and literacy training. Following training, participants receive a bicycle. They can then work in bicycle repair, use the bicycle to offer mobile services, or use it as transport. From 2001 and 2020, AABRAR has trained 7,125 persons.
Problems Targeted
For people who have had amputations or have lost mobility for other reasons, there are limited opportunities to find work in Afghanistan.
Solution, Innovation and Impact
AABRAR runs this bicycle-training programme with 20 participants per month. An experienced trainer teaches the trainees how to repair and ride bicycles, which are modified by AABRAR's mechanics to accommodate the needs of the trainees' disabilities. The programme provides accommodation and meals to the participants during the training period, which also includes numeracy classes, health education, and first aid instructions. AABRAR also provides vocational training relevant to the local market to support adult trainees to use the bike for income generation. Upon completion, participants receive a certificate and a bicycle from AABRAR, which they can use to set up mobile businesses or as a low-cost mode of transportation to other work. AABRAR estimates that more than 5,600 people are using their skills in income-generation activities, such as selling mobile phone recharge cards, using knife sharpening tools and machines, running mobile fresh juice or snack shops, and bicycle repair.
Funding, Outlook and Transferability
From 2001 to 2019 the organization spent US$4,631,250 on this programme. The cost to AABRAR per trainee is US$650. The entire programme is grant-funded from several international donors, such as the European Union and UNICEF, as well as donations from local businesses in Afghanistan. AABRAR originally started the project with 240 trainees in the Nangarhar province and has since replicated it to other parts of Afghanistan, including Kabul, Kunar, and Laghman. By 2025, AABRAR aims to provide training to 2,000 persons per year across seven provinces of Afghanistan.
Pictures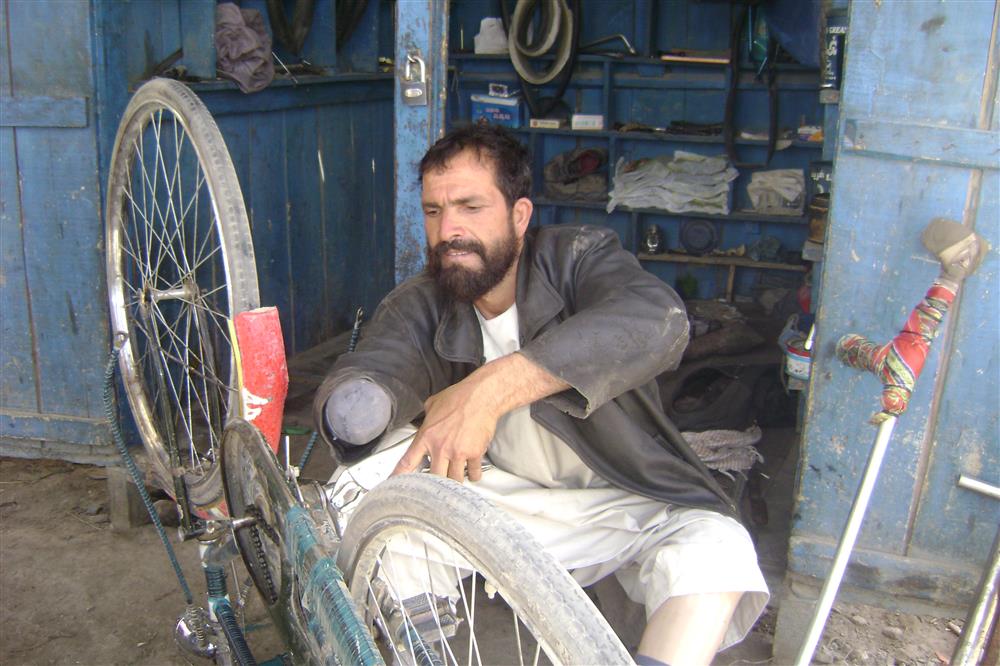 An AABRAR trainee works in his bicycle repair shop.
Videos