People with intellectual disabilities co-designing digital innovations
Solution

Co-Design Toolkit for Designing Inclusive Apps

Organization

Saint John of God Liffey Services

Country of Implementation

Ireland

Region

Europe

Subregion

Western Europe

Start Year

2016

First published

10.02.2023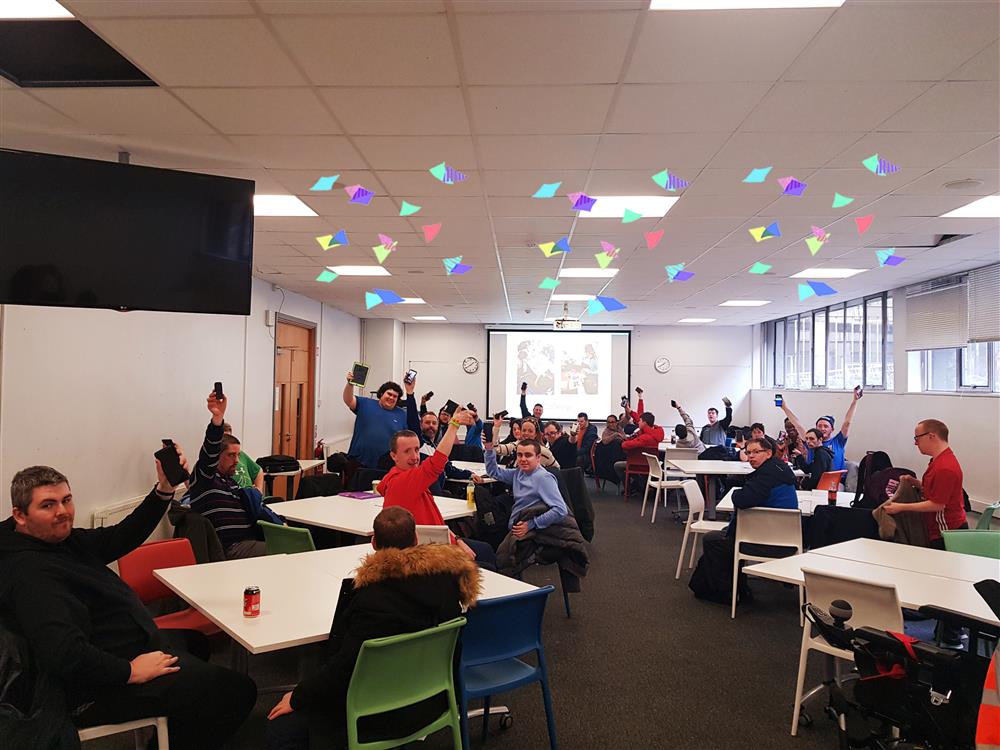 "I thought that the project was great fun, and the best bit was that the website talked to us!." Miley, Participant, Greengables DIT Project, SJOG & TUDublin
Saint John of God Liffey Service (SJOG) is an NGO based in Dublin, Ireland, that has developed the Co-Design toolkit. It enables persons with intellectual disabilities to co-produce mobile apps that support their daily interactions. The Co-Design programme follows the principles of inclusive Universal Design. Persons with intellectual disabilities are involved at every stage, from problem definition to shaping the final product. Co-Design is carried out in partnership with Technological University Dublin. Between 2016 and 2022 the programme had 70 participants and developed over 30 apps.
Problems Targeted
The low engagement of people with intellectual disabilities in digital innovation deprives individuals of their right to inclusion and increases the digital divide.
Solution, Innovation and Impact
Persons with intellectual disabilities provide project ideas, join the designers in building a technological app, and engage in the design process. The co-designers heavily influence the final product, and consultation is sought during each phase. Moreover, the co-designer's validation of changes is required in the process. An example is the development of a mobile app for daily groceries shopping. The app provides information on how much a product costs and shows images on the right amount of money to give to cashiers. This allows users to be confident in their interactions with store clerks and cashiers. Other apps that have been developed in this partnership include an accessible dating app, an app to access information on the rights of persons with disabilities, and an app that helps to support housing transitions of persons with disabilities. Co-Design practice was run as a trial with 20 co-designers working with 20 students in 2016. This trial partnership has developed into an ongoing yearly module within Technological University Dublin in partnership with SJOG Liffey Services.
Funding, Outlook and Transferability
The Co-Design partnership has been facilitated through the SJOG Day Service support staff, which is funded by the HSE Health Service Executive, a government agency. In addition, the European Erasmus+ programme funded the project with €130,000. This covered training and development cost. In the next three years the practice will be embedded in two more Erasmus + funded digital inclusion projects, spreading the practice to six other European counties. Moreover, SJOG would like to initiate certification process so that the work of persons with intellectual disabilities will be professionally recognized.
Pictures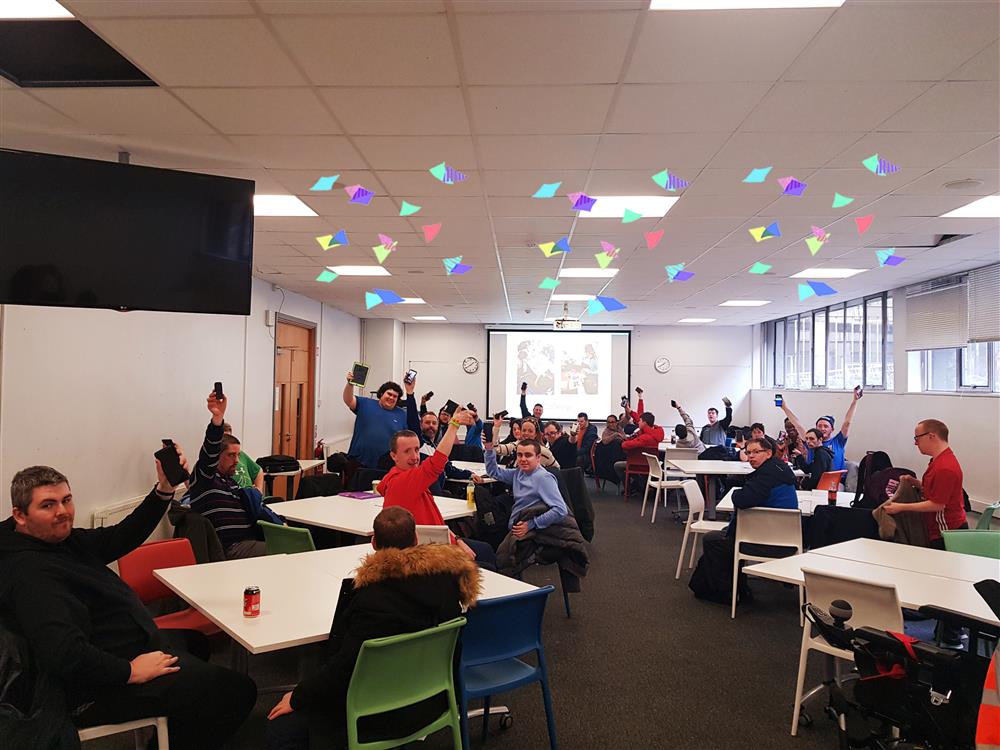 SJOG enables people with intellectual disabilities to co-create apps for their everyday lives.
Downloads