Mobile therapy for children in remote areas delivered by an accessible bus
Solution

Therapy On Wheels

Organization

Samphia Foundation

Country of Implementation

India

Region

Asia & Pacific

Subregion

South Asia

City

Kullu, Himachal Pradesh

Start Year

2020

First published

16.01.2022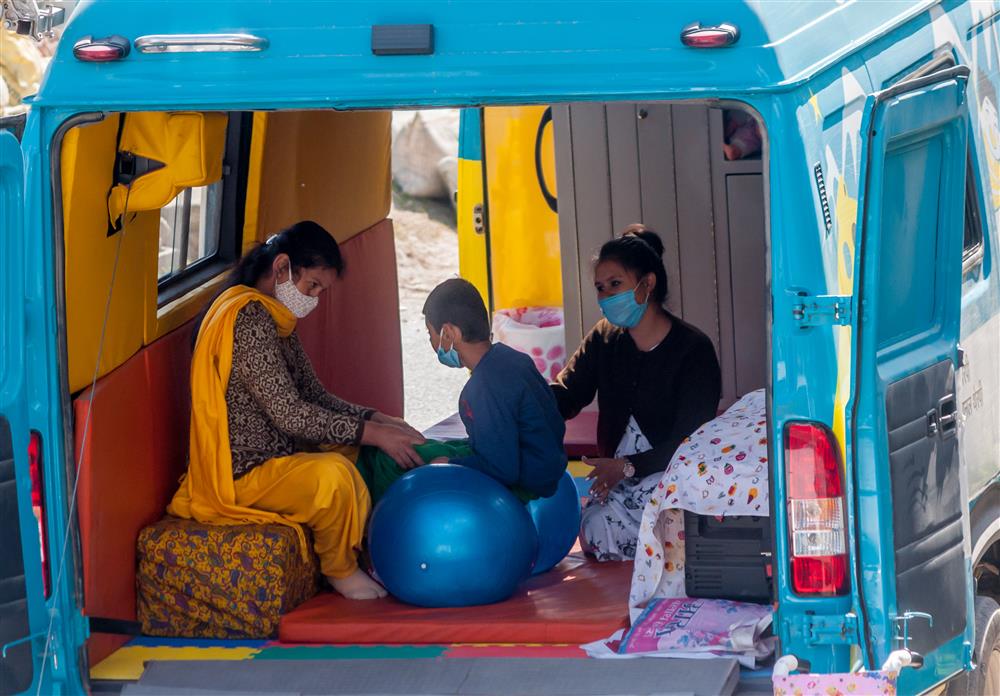 "The idea is to reach every last mile child with developmental disability in need of therapy intervention." Dr. Rekha Thakur, Physiotherapist, Therapy on Wheels
In 2019 the Samphia Foundation, an NGO based in Kullu in Himachal Pradesh, a mountainous state in India, started Therapy on Wheels. A team consisting of a therapist, a nurse, a social worker, and a driver travel from village to village in an accessible bus, providing services such as physio, occupational, and speech therapy to children with disabilities. Between 2020 and 2021 some 100 children received therapy, visited on average once a week.
Problems Targeted
Children with disabilities in India's mountainous regions often do not get access to early intervention therapy.
Solution, Innovation and Impact
Therapy on Wheels is an accessible mobile therapy bus equipped with tools and equipment such as a treadmill, therapy balls, positioning blocks, therapy toys, books, flash cards, physiotherapy modalities, portable speech, audiology equipment, and first aid tools. Depending on the needs of the child, the therapy tools can be used directly on the bus itself. There is also a portable projector and a tablet-PC, which are used for training and video demonstrations. The bus travels from village to village in Kullu, providing counselling to children and their caregivers. The built-in projector and a public address system are used to spread awareness of the importance of early childhood intervention. Parents are also provided with programmes that they can conduct at home to supplement the activities that are conducted on the bus. The Samphia Foundation also uses the bus to conduct health check-ups in villages for early detection, assessment, and the provision of intervention strategies for children with disabilities. On average, a child receives one or two visits per week, and by mid of 2021 this service was being delivered to 84 children with just one bus.
Funding, Outlook and Transferability
The project received approximately $47,680 from the Corporate Social Responsibility fund of the Indian Renewable Energy Development Agency, a public limited government company. By 2022 the Samphia Foundation aims to replicate the Therapy on Wheels model in two additional districts of Himachal Pradesh. The foundation is currently coordinating with the local government to include the project as part of existing rural health mission programmes.
Pictures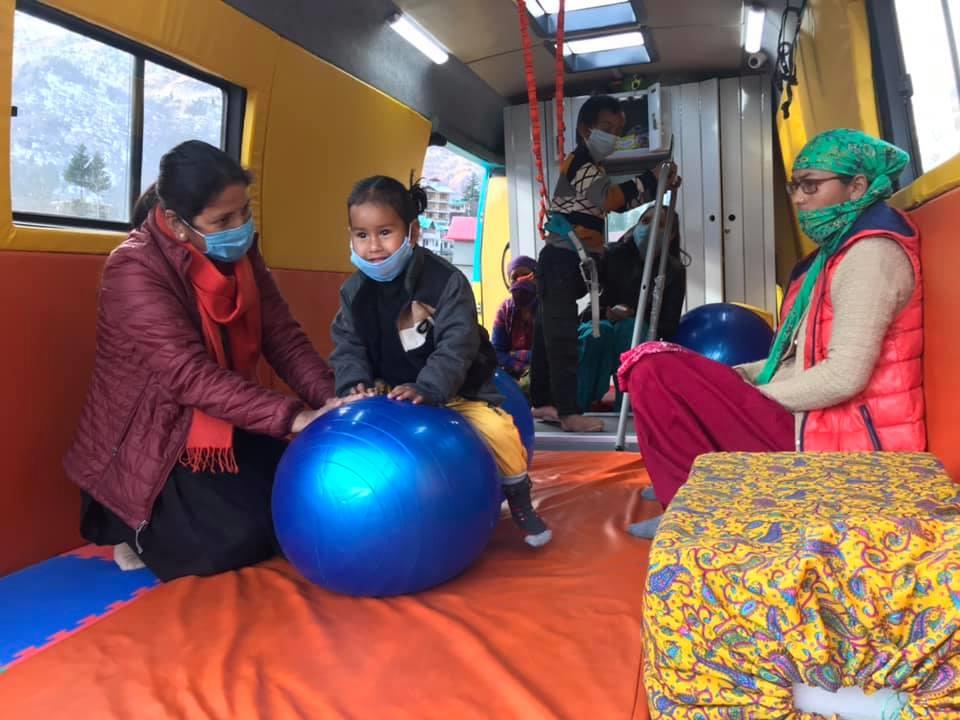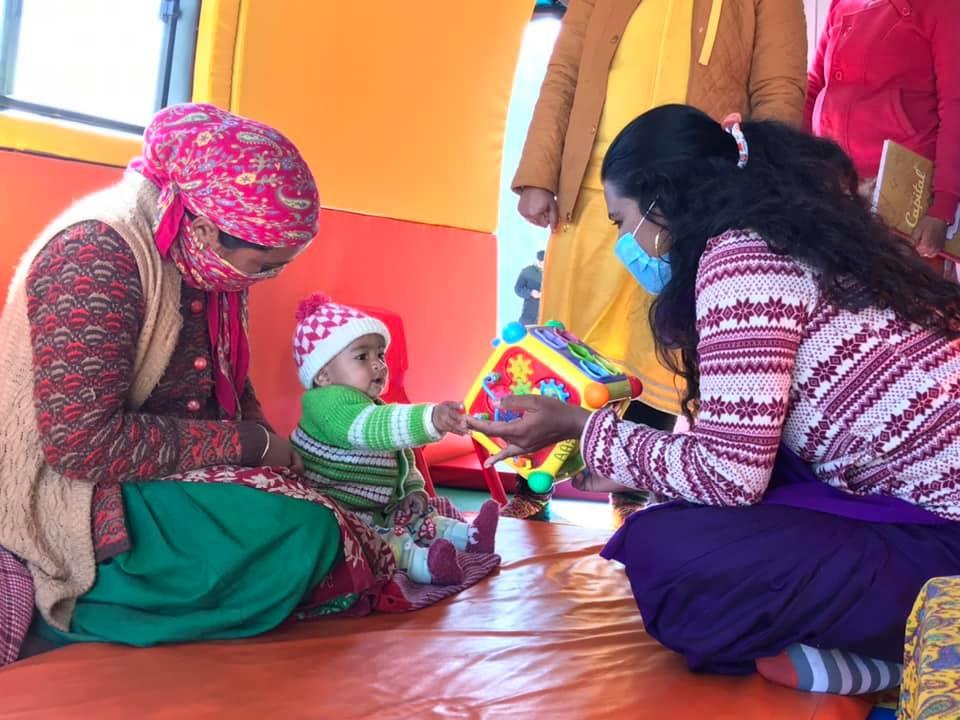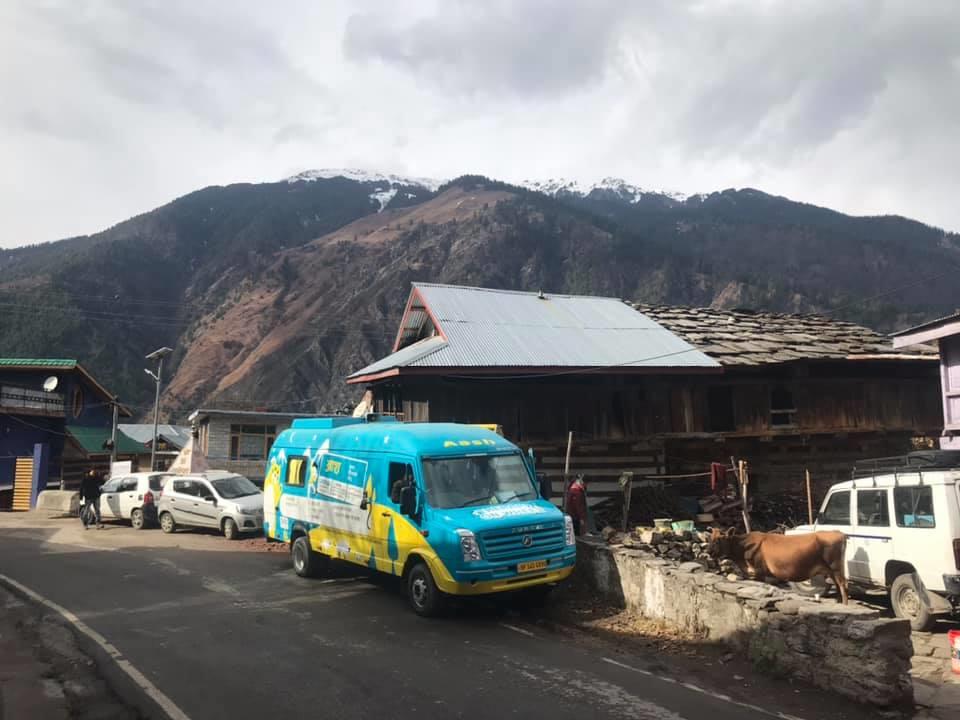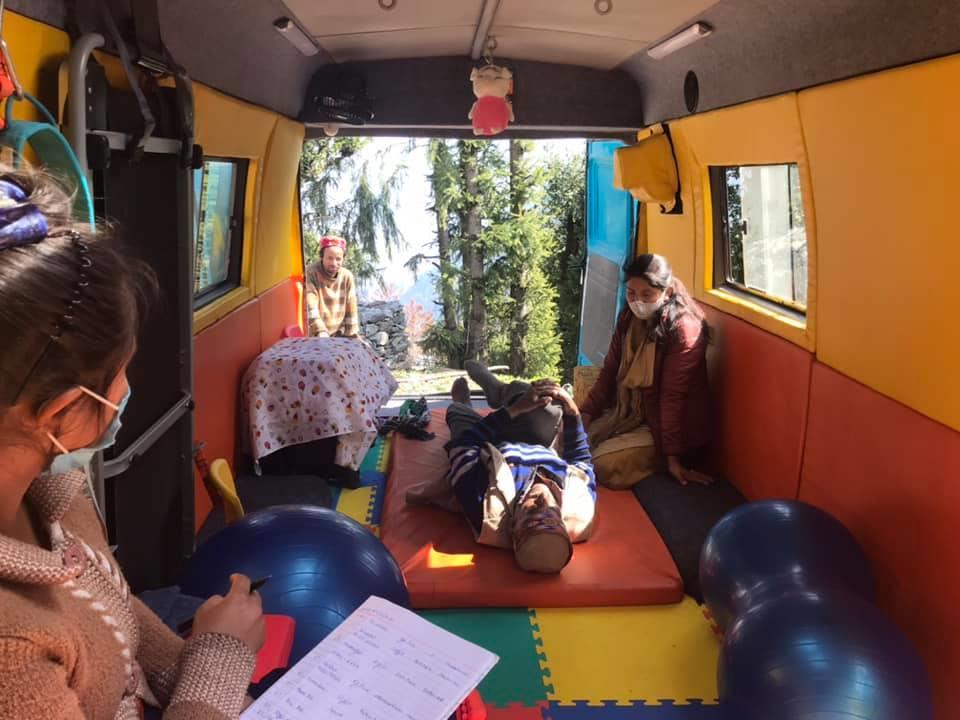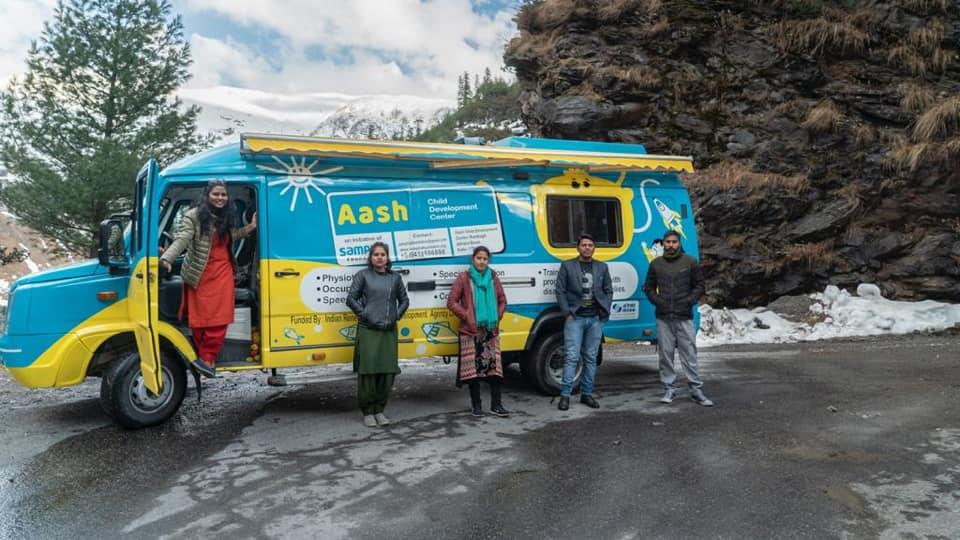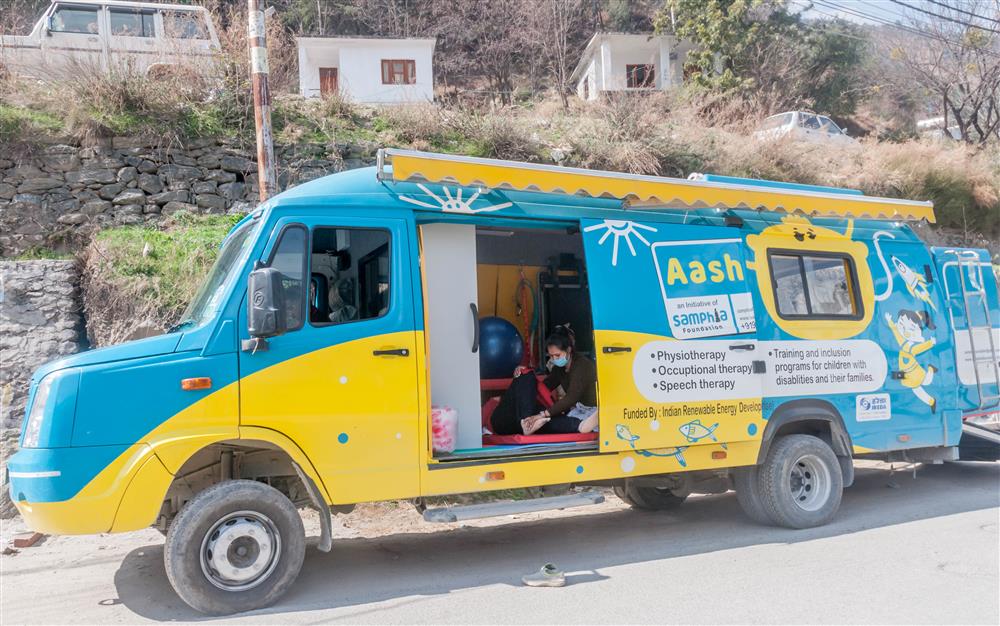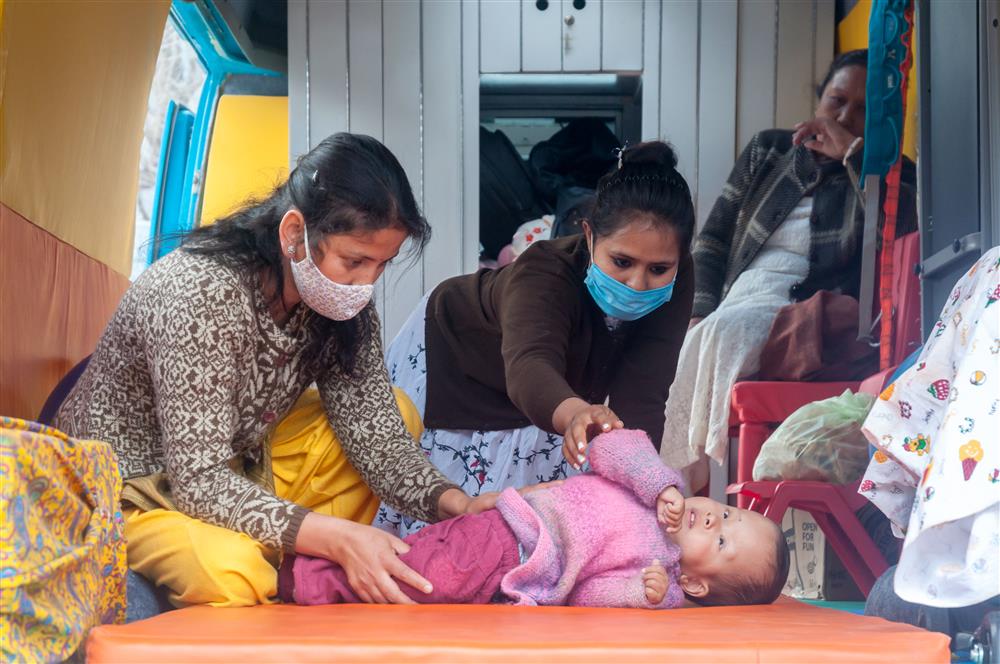 Even the youngest benefit from Therapy On Wheels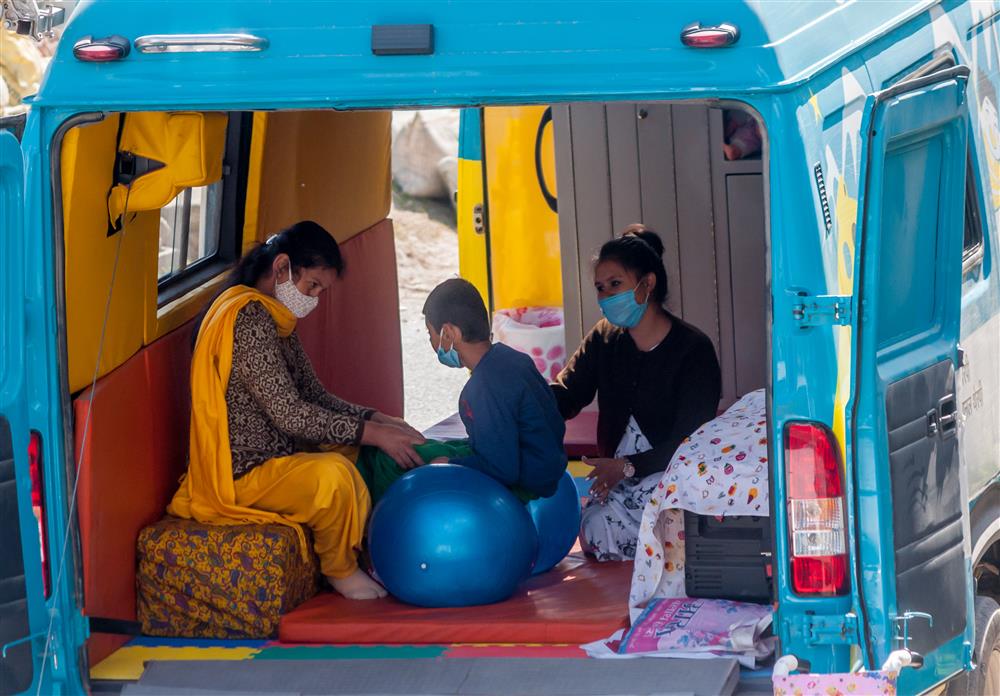 Videos
Downloads
Country of Implementation
India