Picture galleries providing comprehensive insight into a venue´s accessibility
Solution

Blue Badge Style Access Gallery

Organization

Blue Badge Style

Country of Implementation

United Kingdom

Region

Europe

Subregion

Western Europe

Start Year

2015

First published

16.01.2022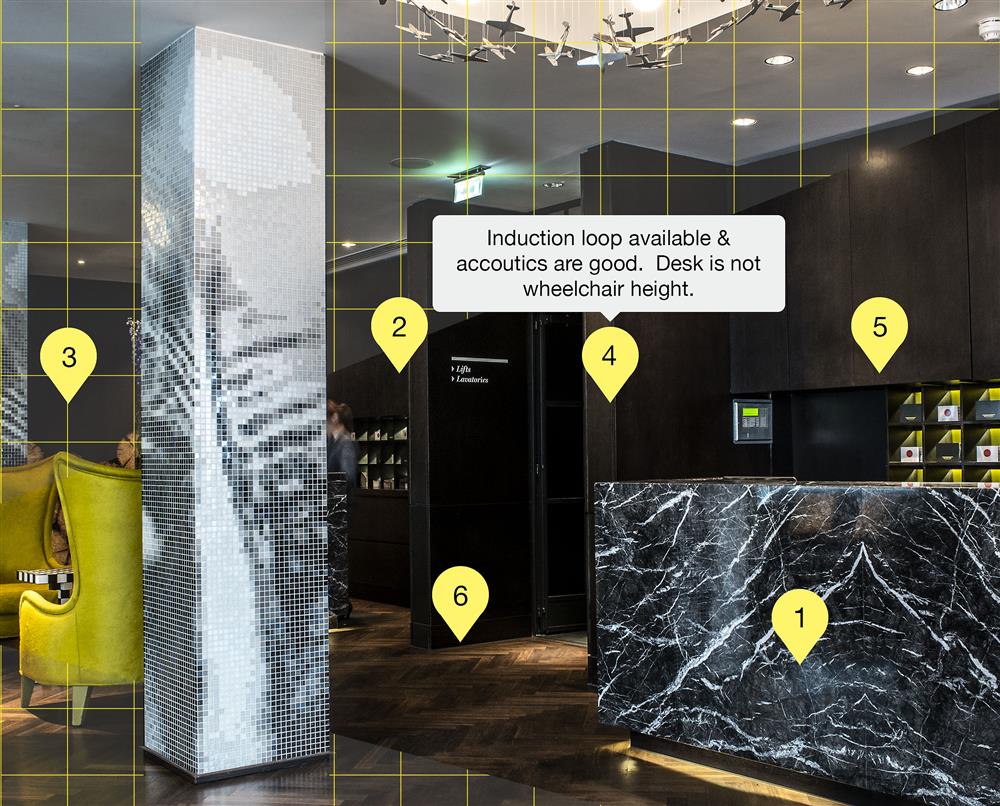 "Lack of access information makes life difficult for disabled people. Access Galleries are a way to improve this." Robin Sheppard, President, Bespoke Hotels
Blue Badge Style (BBS) is a London-based social business founded in 2015. Its Blue Badge Style Access Gallery provides images of venues, such as hotels and restaurants, overlaid with a grid and pointers to explain such accessibility features as the width of access doors and the accessibility features of bathrooms for multiple disabilities. The venues pay for this service and host a BBS Gallery link button on their website. In 2021, BBS had more than 50,000 site visits, and featured more than 1,000 venues across Europe.
Problems Targeted
Without accurate information on accessibility features of venues, people with disabilities may face anxiety or unseen obstacles when visiting.
Solution, Innovation and Impact
The Blue Badge Style Access Gallery uses a proprietary, detailed questionnaire to review accessibility. BBS also enforces strict photographic guidelines to create high quality images. This enables an accurate virtual journey – applying images with pointers and alternative text – to describe accessibility features of hotels, restaurants, bars, etc. Features for multiple disabilities are explained, including for sight, hearing, and intellectual disabilities, and are described by consultants with disabilities. The information can be accessed via a mobile app, via the Blue Badge Style website, or through an embedded hyperlink on the venue's website. Once opened, the journey is organized into access points such as entrance, reception, lifts, and bathrooms. BBS offers three types of galleries, depending on the size of the organization: Quick, Full, and Virtual. The service is now partnering with hospitality groups such as Bespoke Hotels, a large independent hotel group with more than 120 properties worldwide.
Funding, Outlook and Transferability
BBS is funded through the sales of the various Gallery models. Costs start at €200 for a Quick Gallery, which uses three photos and can be created within 24 hours. A Full or Virtual Gallery takes seven days to create, using specialist photography equipment, at a cost starting at €2,400. Accessing the Galleries is always free for the end user. Possible profits are reinvested, and BBS expects organic venue growth of 10 per cent in 2021 and 100 per cent in 2022. BBS created the Blue Badge Access Awards in 2018, honouring outstanding accessible design. In 2022 it plans to invest in an Augmented Reality version of the Gallery and app.
Pictures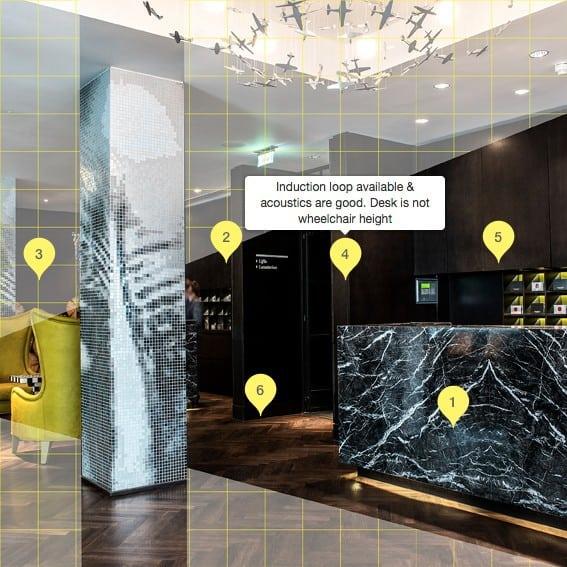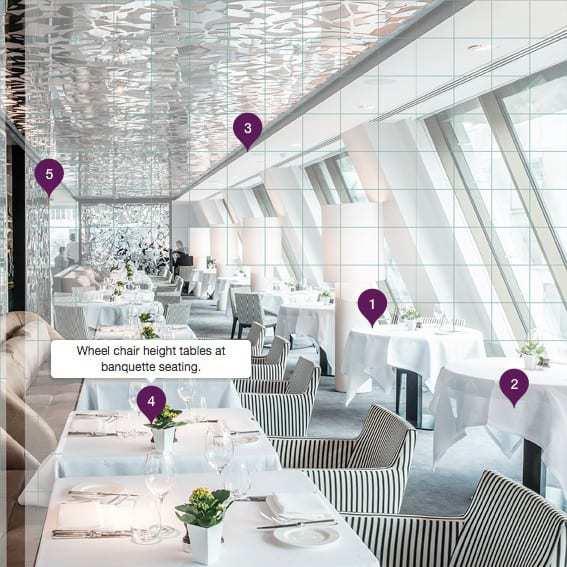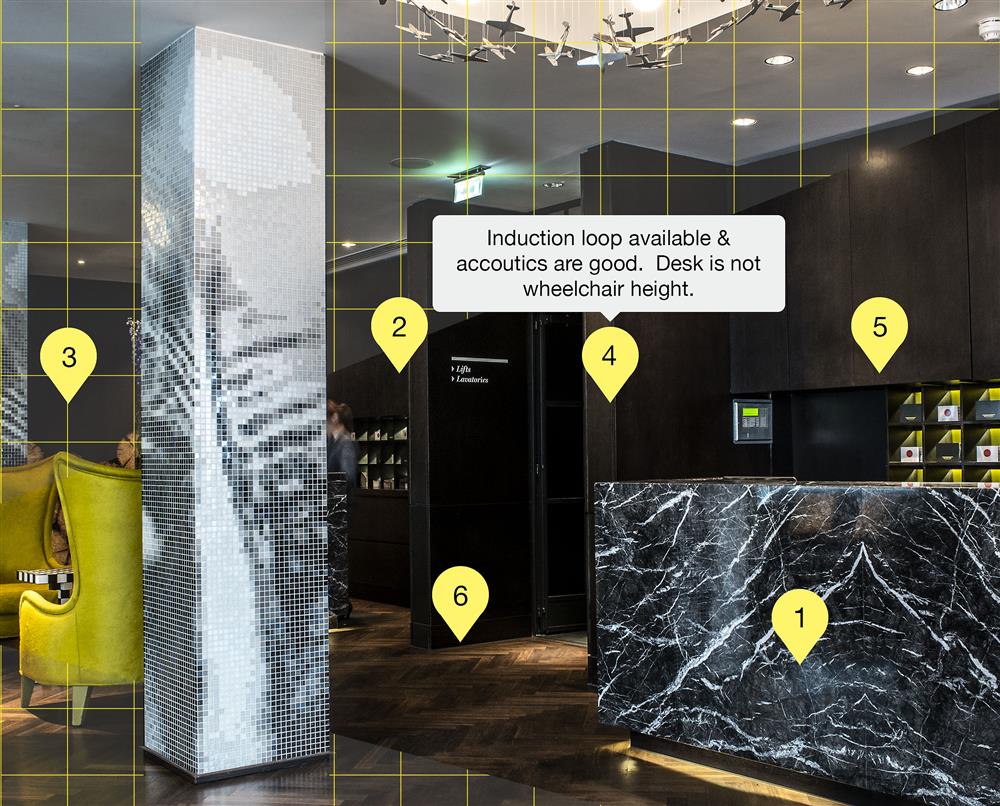 See all details as you hover over the pointers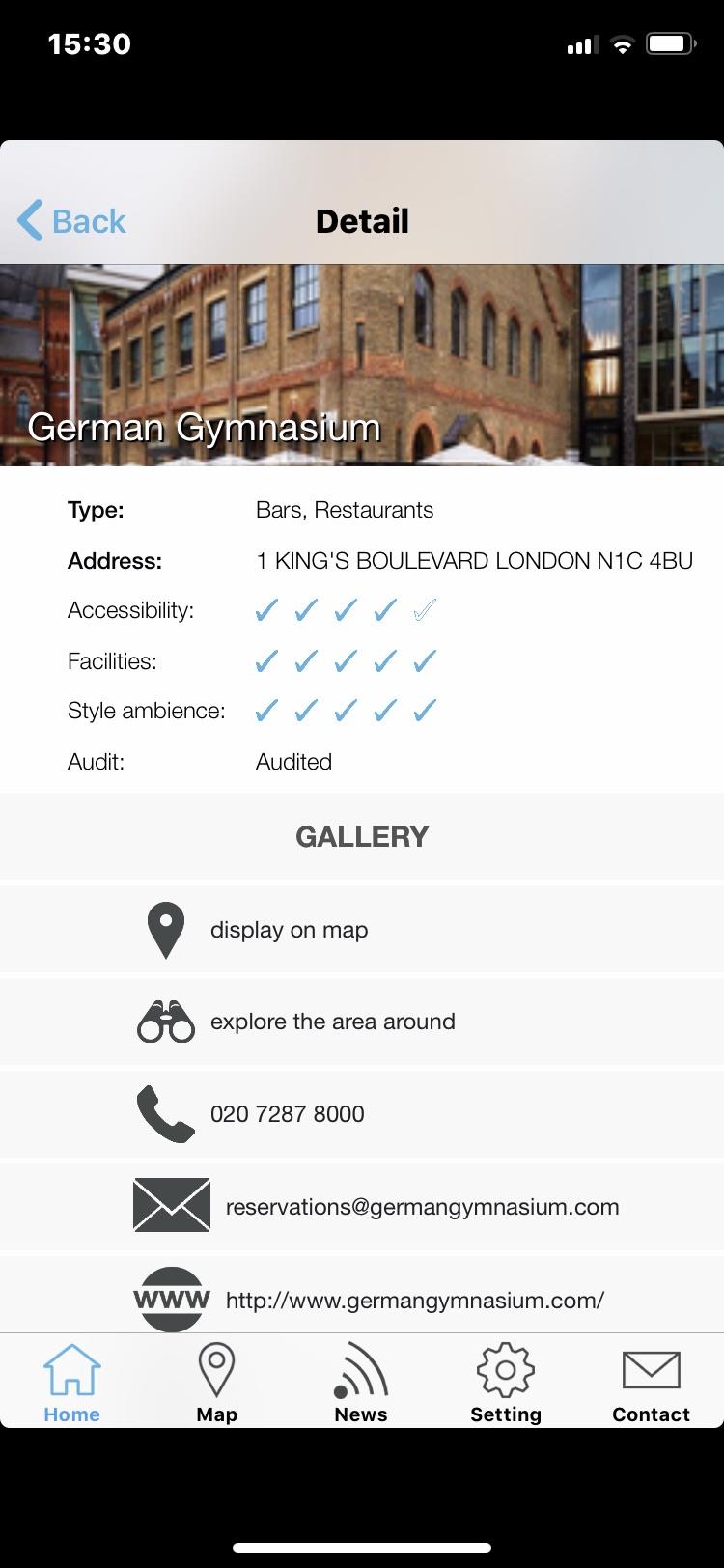 Downloads