Buddy service for jointly attending cultural events
Organization

Inklusion Muss Laut Sein UG

Country of Implementation

Germany

Region

Europe

Subregion

Western Europe

Start Year

2009

First published

31.01.2018
"It is great that there are people like you, giving persons with disabilities the chance to take part in any kind of event with the feeling of belonging." Joachim Arendt, beneficiary
Problems Targeted
Persons with disabilities are rarely visible in public life. Physical barriers are the main reason, which often makes it impossible for people with disabilities to participate in cultural events, such as concerts, festivals, theatre performances, and cinema visits.
Solution, Innovation and Impact
"Inklusion muss laut sein" operates a European-wide network of volunteers who accompany persons with disabilities to various cultural events and provides information about accessible venues online. Thanks to the vast engagement of these volunteers, the service can be offered free of charge. Through the website www.i-m-l-s.com, persons with disabilities can make an appointment with a buddy in countries including Austria, Belgium, Germany, The Netherlands and Switzerland, who will then accompany them to the chosen event. Before booking an appointment, the person using the service can inform her or himself on the accessibility of the venue as well as find barrier-free accommodations and travel information, if needed. "Inklusion muss laut sein" also helps in building lasting relationships between persons with disabilities and their buddies by carefully matching the personalities and interests of the partners. The service not only allows persons with disabilities to participate in public life and create new relationships, it also helps to increase awareness of the needs of people with disabilities on the part of event organizers.
Funding, Outlook and Transferability
Co-operations with well-known festivals, such as Germany's "Wacken Open Air," has not only contributed to attracting new volunteers but also to raising awareness among event organizers, who in turn introduce changes to their venues to make them more accessible. The project can be easily transferred to other cities or countries. In fact, it has already been replicated by the Disabled Persons Association Greiz (Behindertenverband Greiz) in Germany; and the Austrian project Aeon Tickets – an online ticket shop specialising in meeting the needs of persons with disabilities – has approached "Inklusion muss laut sein" for advice and expertise. Currently, volunteers make up 85 per cent of the work carried out in Germany. In 2016 the organization received private donations of 5,000 EU in addition to 15,000 Euro of the organization's own funds.
Pictures
Making Wacken accessible, no matter if sunshine or rain.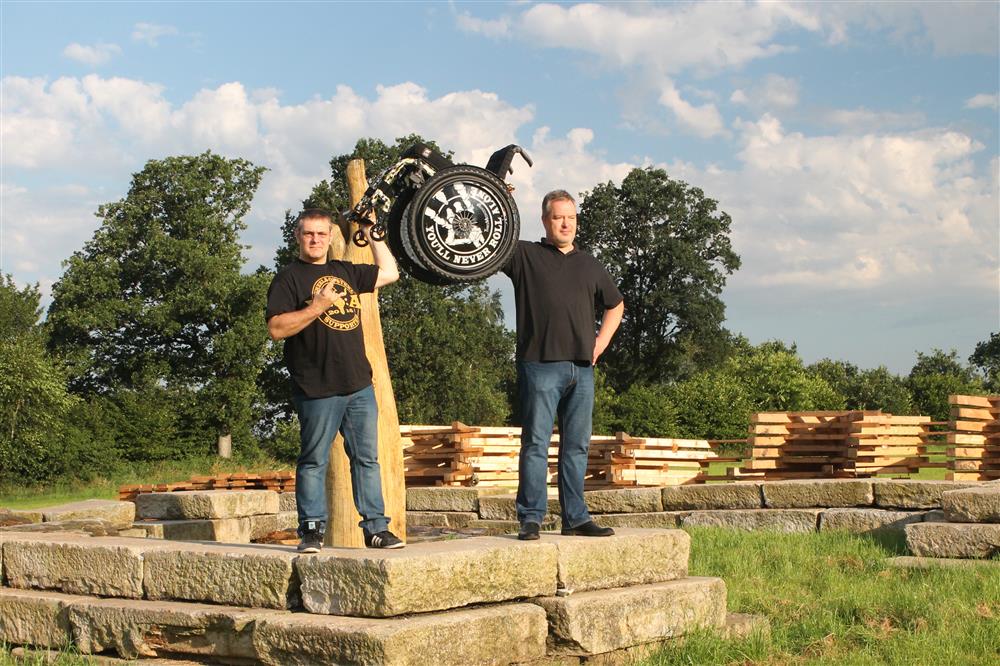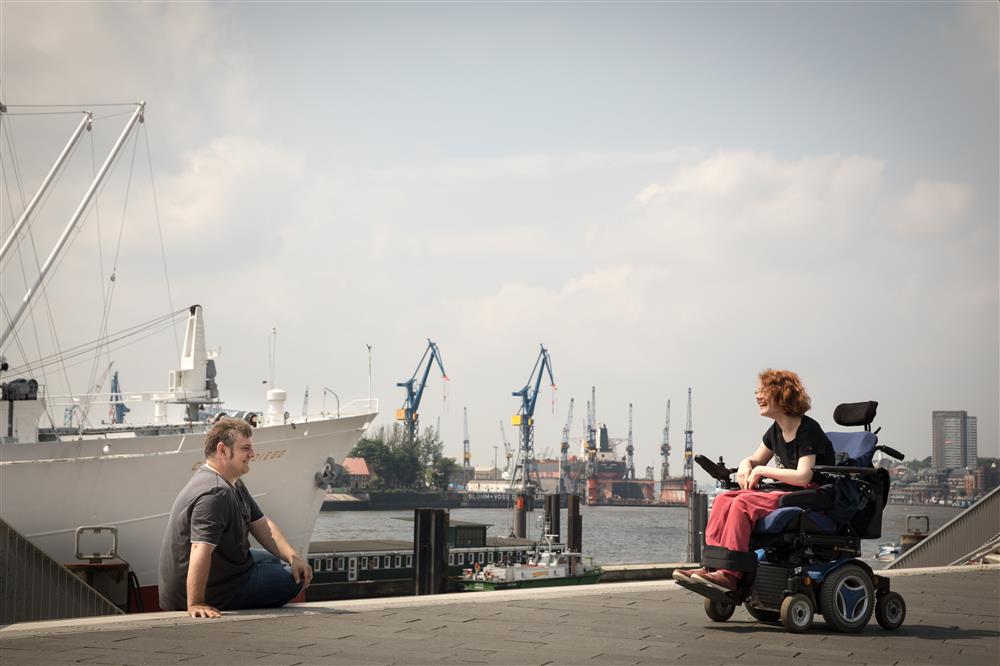 Downloads
THE STORY OF CHRISTINA, USER OF "INKLUSION MUSS LAUT SEIN!"
"I can still enjoy my passion for live Heavy Metal."
My name is Christina and I am 45 years young. I live in a small village close to Hamburg in northern Germany. Since 2008 I have been restricted to a wheelchair, which has changed the way I live my life. Or that is what I thought until I met a group of volunteers who have given me back my mobility to go almost anywhere and to enjoy the freedom of festivals and concerts! They are called "Inklusion muss laut sein!" Thanks to them I can still enjoy my passion for live Heavy Metal! Attending the Wacken Festival is no longer a problem for me in a wheelchair. For "Inklusion muss laut sein!" it doesn't matter if it is raining and the ground is so wet that you are up to your knees in mud. The volunteers carry me in my wheelchair through the worst conditions to get me to the performances. They are the best group of people you could ever have helping you. This year I was at a live gig that was on an old ship with no accessibility measures. Normally, it would not have been possible for a wheelchair user to attend, but as usual the volunteers from "Inklusion muss laut sein!" carried me onto the ship. I get the help I need with even the smallest of things, like getting food or going to the toilet – the team is always there to help me. I can ́t thank them enough. Without you, life would be only half so good.