A city organizing weekly conversations in public spaces with citizens in sign language
Solution

Conversation in Libras

Organization

Curitiba City Hall

Country of Implementation

Brazil

Region

Latin America & Caribbean

Subregion

South America

City

Curitiba

Start Year

2018

First published

16.01.2022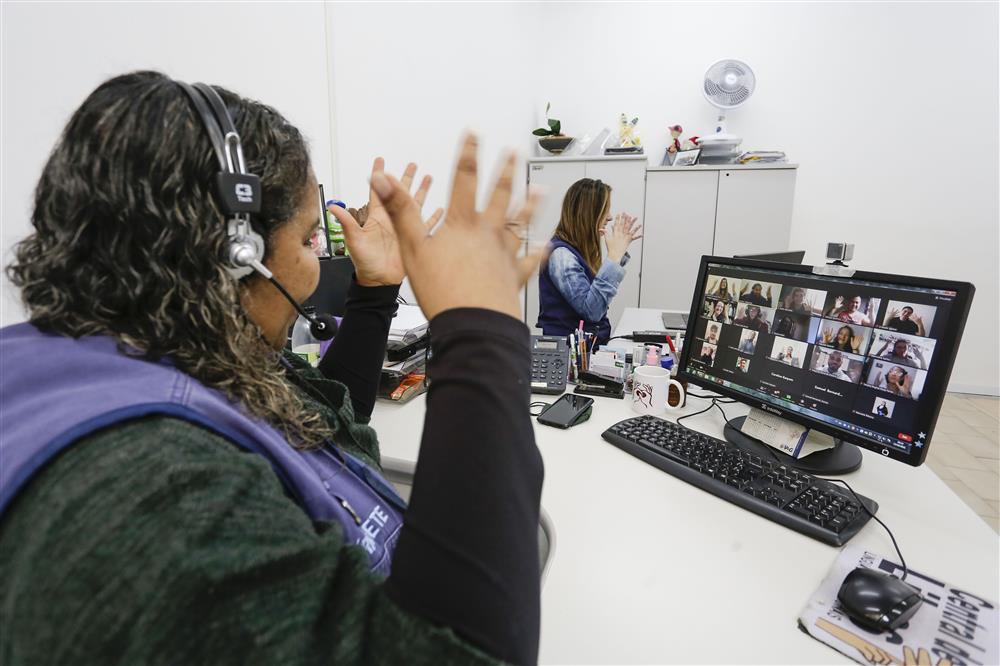 "Libras Conversation allows people to listen with the eyes, talk with the hands and feel in the heart." Rafael Greca, Mayor, City of Curitiba
The Curitiba City Hall is part of the city administration of Curitiba, the capital of Brazil's southern state of Paraná. As part of its inclusion strategy, it launched the Conversation in Libras programme, offering weekly face-to-face meetings in its public spaces that improve the interaction and communication in Libras, the Brazilian sign language. When the pandemic hit, conversations switched to online. Between 2018 and 2020, some 4,500 citizens of Curitiba met and communicated in Libras.
Problems Targeted
It can be difficult for deaf people to communicate with people who do not know Libras sign language that is guaranteed by the Brazilian Inclusion Law. Subsequently, this barrier hinders deaf people to access their rights.
Solution, Innovation and Impact
To support the spread of Libras, the City of Curitiba decided to launch a Conversation in Libras series. In these weekly face-to-face meetings, fellow Curitibans aim to improve the interaction between deaf people and other citizens. The meetings are particularly useful for those who are unable to invest in Libras courses or have completed a formal course but do not have anyone to practice Libras with. The meetings prioritize the use of Libras, with the support of interpreters, and are centred around the deaf participants. The meetings discuss strategies to inform others on the history, language, and culture of the deaf community. Examples include casual meetings in bookstores, in which the Libras alphabet is introduced. The topics and formats are often decided by the community itself at the venue. The move to an online platform necessitated by the COVID-19 pandemic in 2020 has helped to increase participation with people from other Brazilian cities and states.
Funding, Outlook and Transferability
The model was designed to be inexpensive, with the use of Google Meet, and uses free public space for the in-person meetings. Any miscellaneous expenses are covered by the general budget of Curitiba City Hall. Due to the simplicity and affordability, the model is easily replicable in other countries or cities. In the coming years the project is aiming to encourage the participation of more people and to take the conversation to other public spaces such as parks in the city of Curitiba. It also aims to develop formats – both online and in-person – for participants from other Brazilian cities and states.
Pictures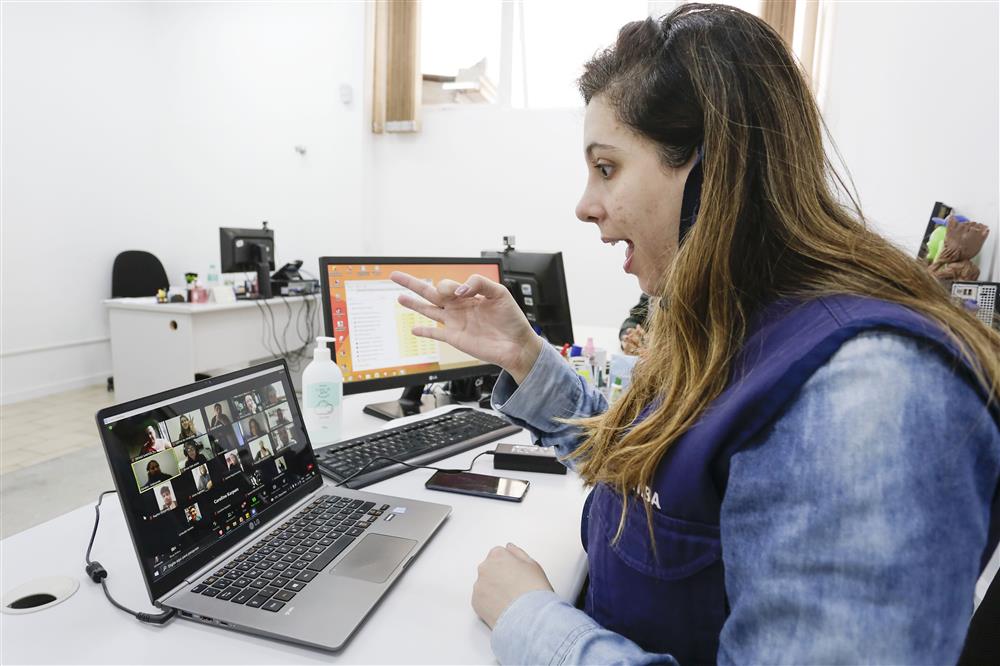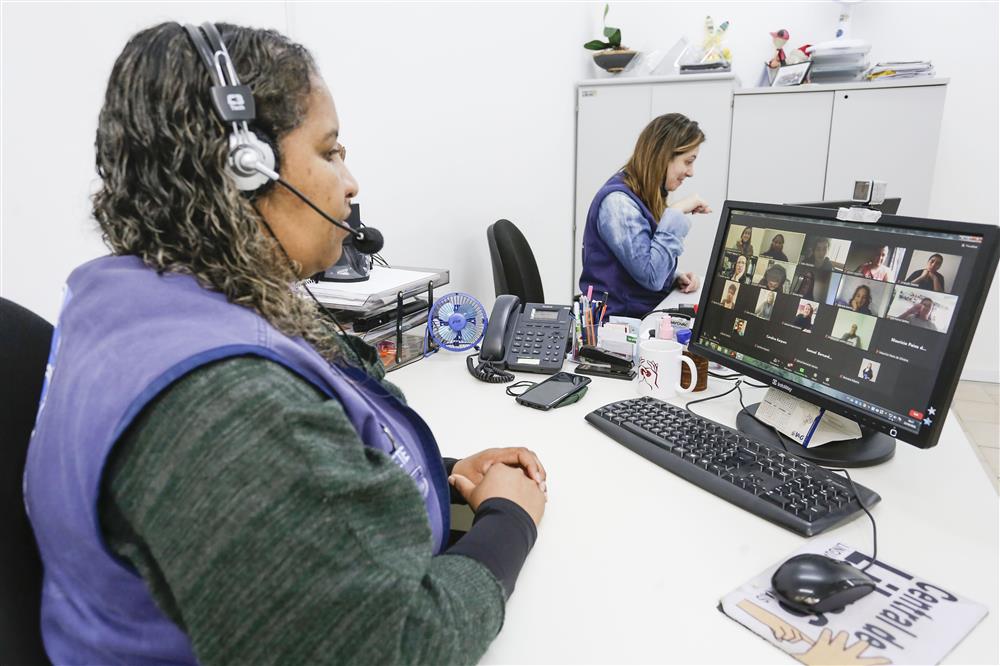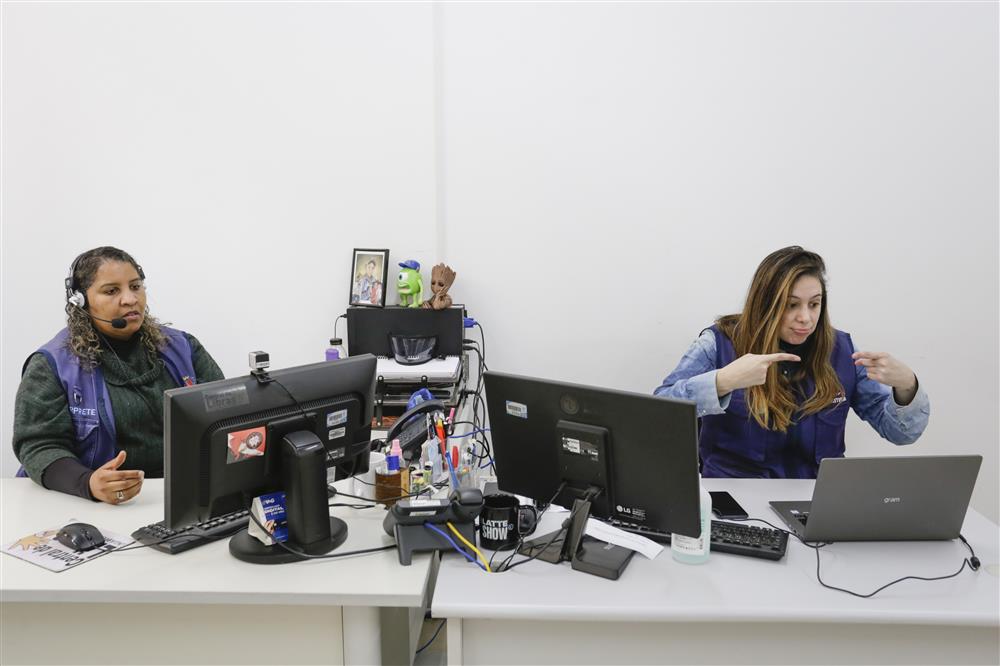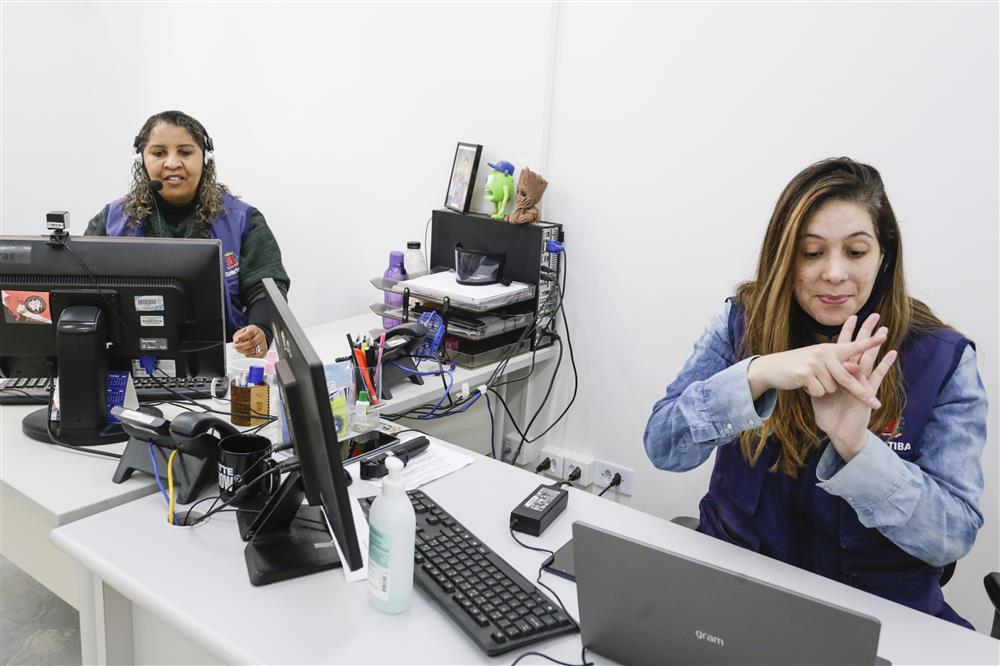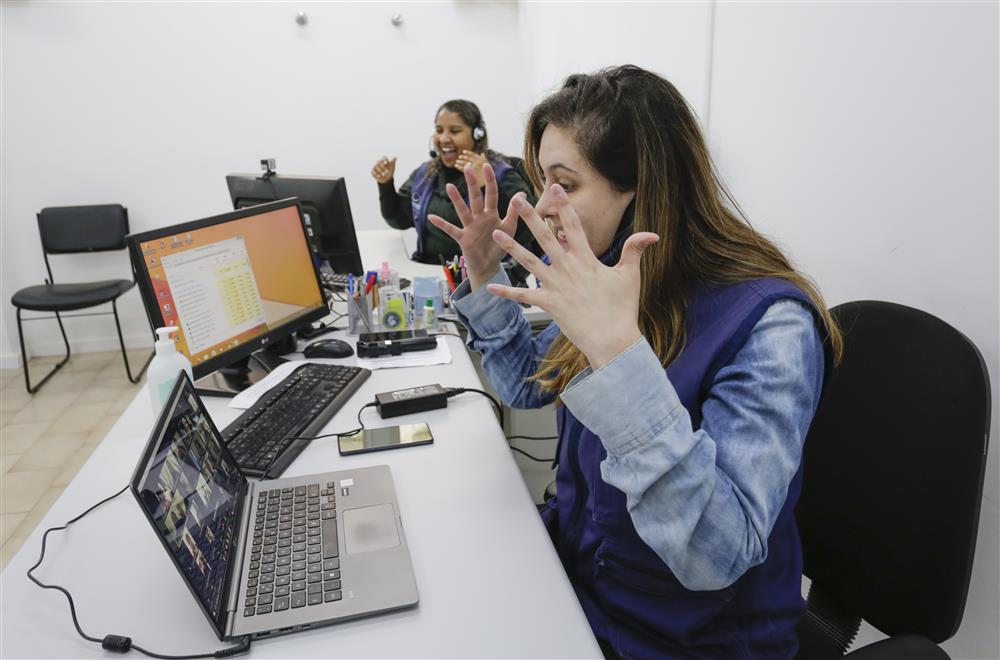 Libras-translators, in remote action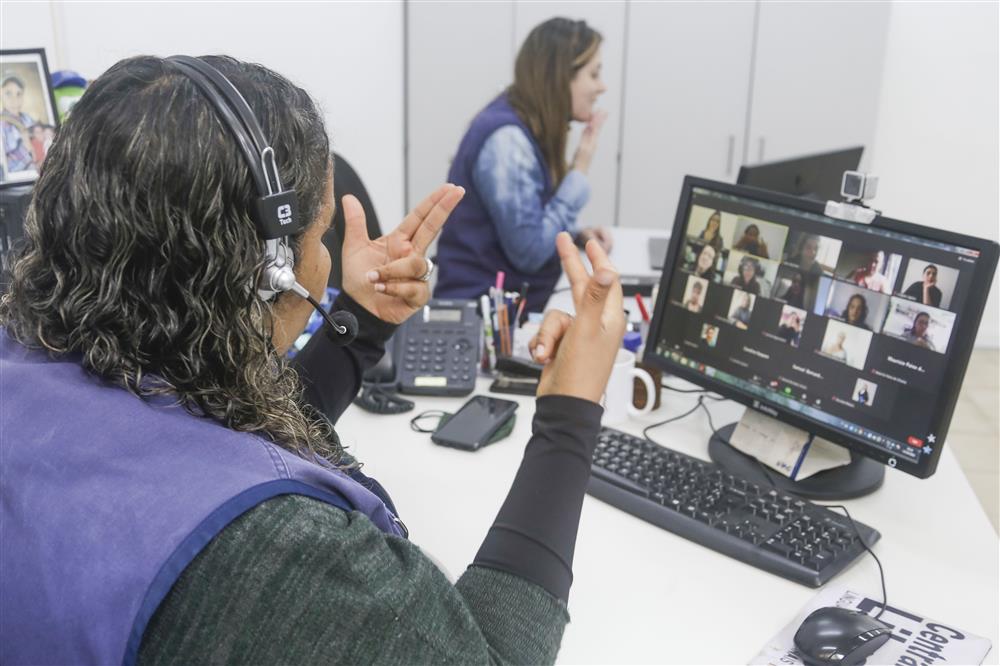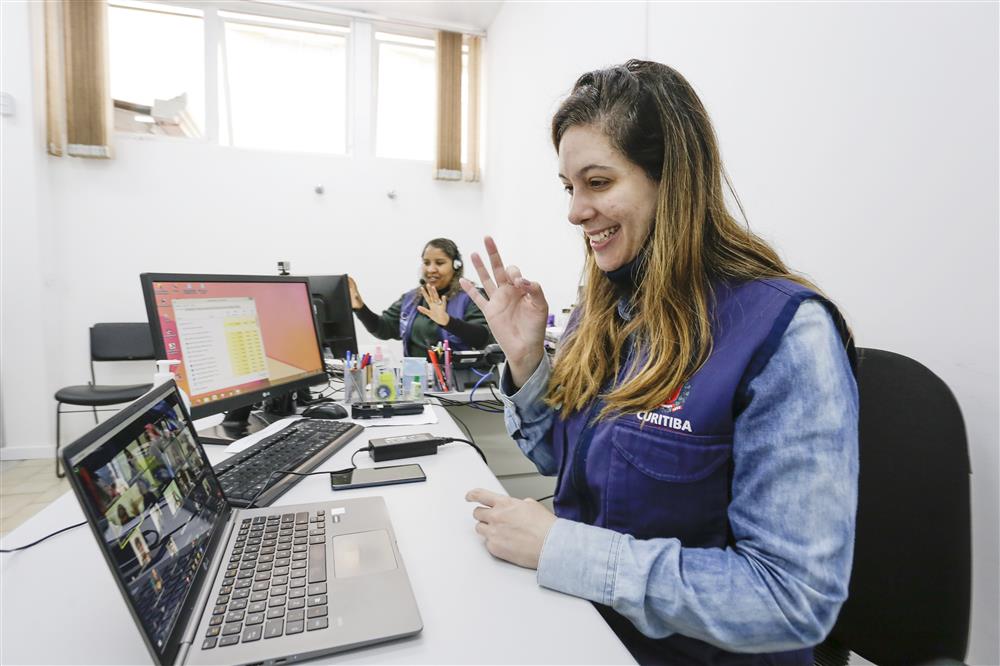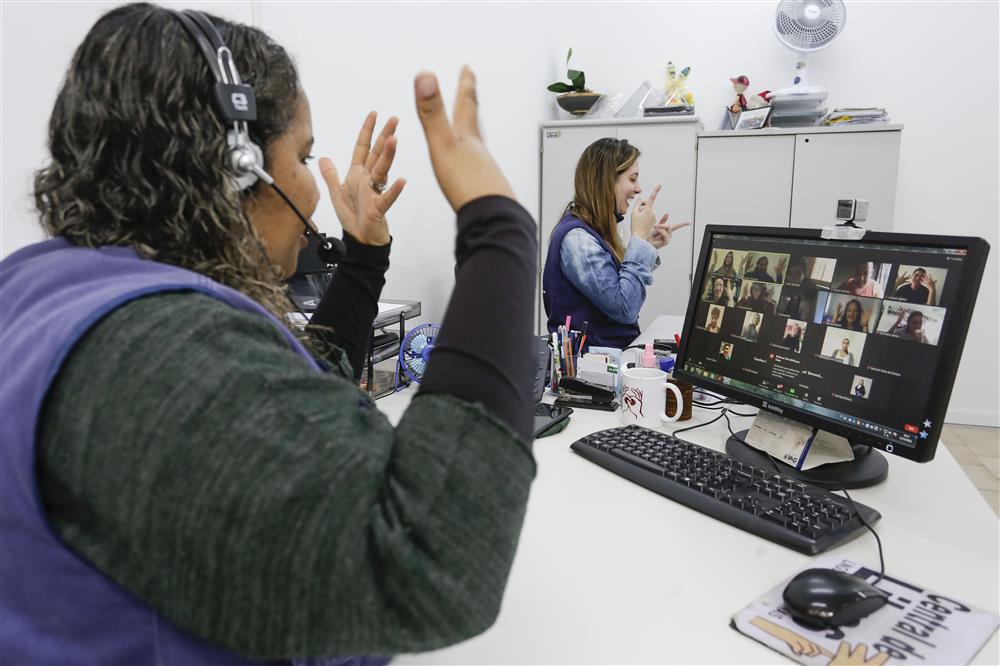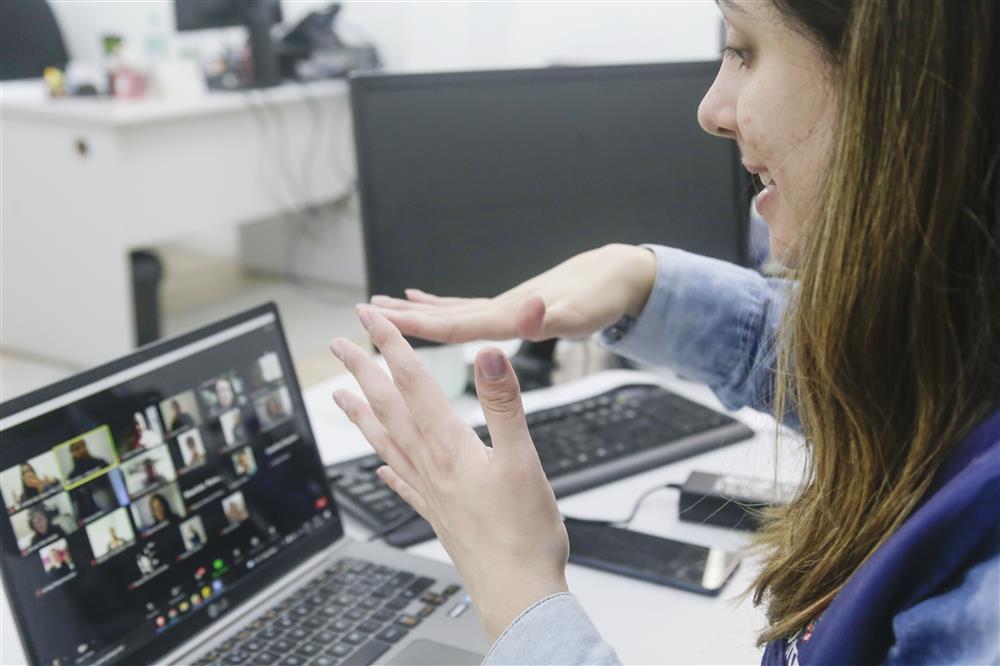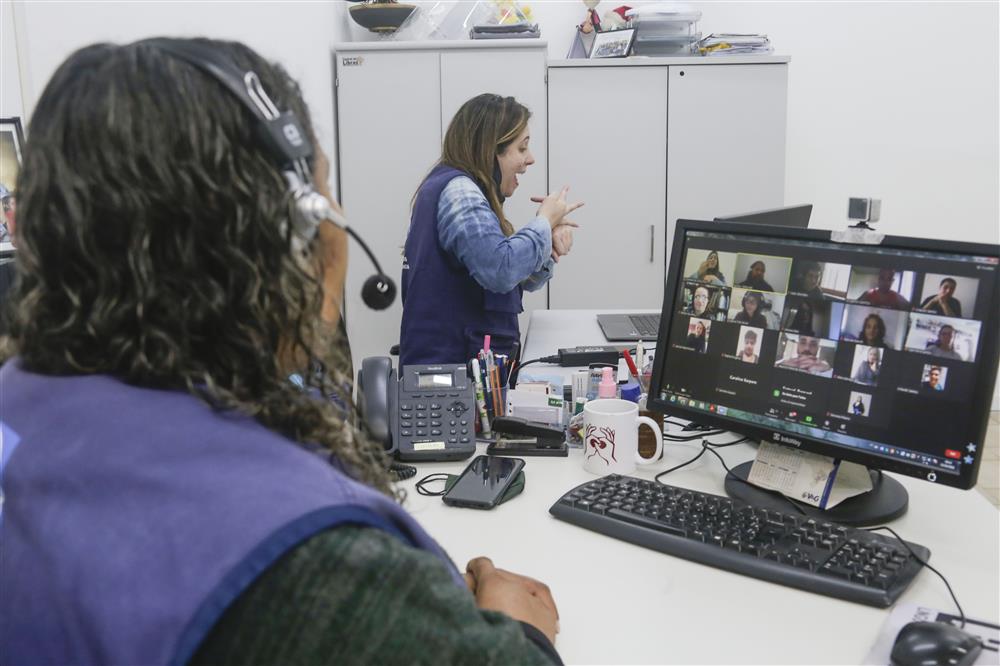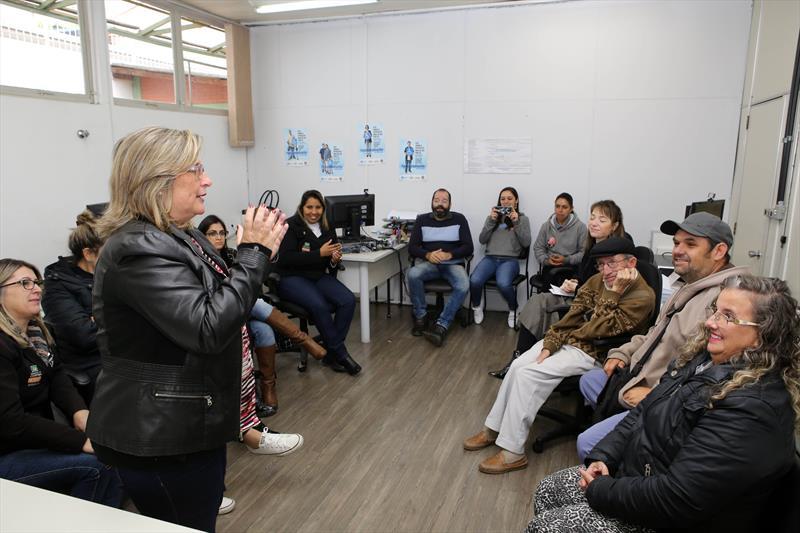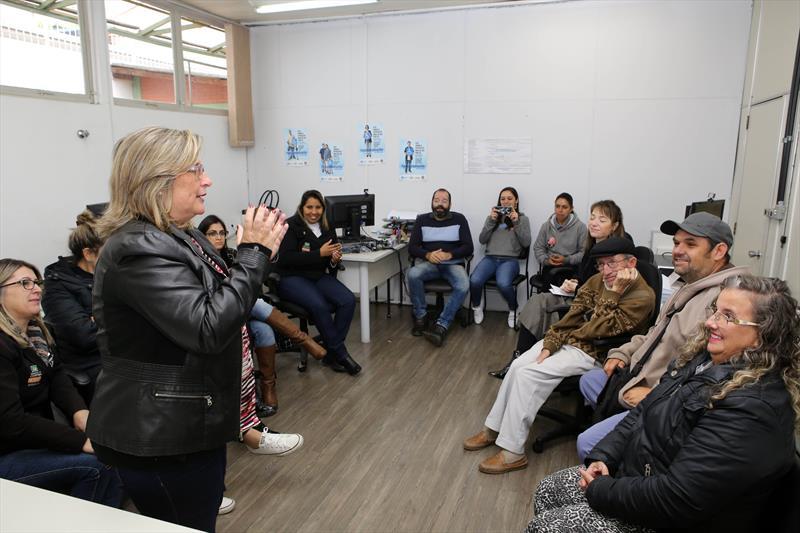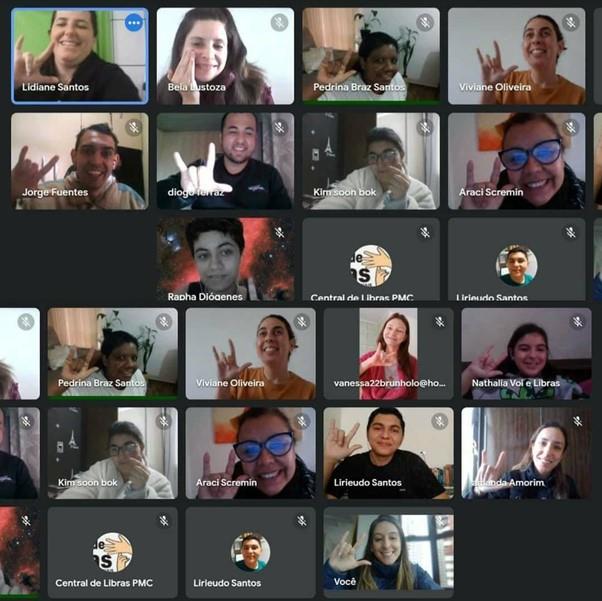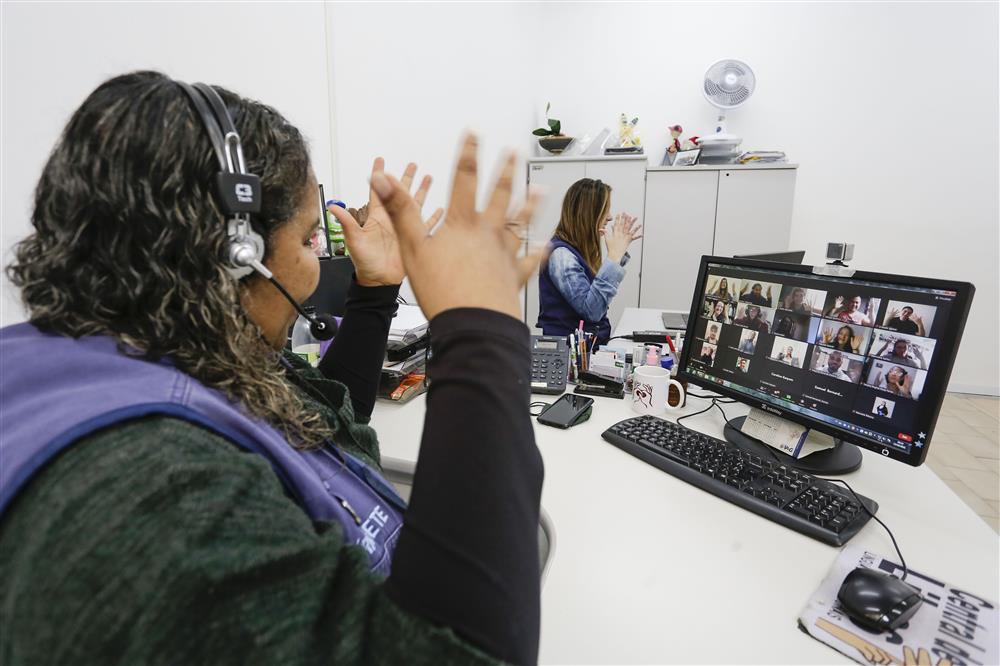 Videos
Downloads
Country of Implementation
Brazil