National state-run training and job-placement programme for people with disabilities
Solution

Training for Work

Organization

SCENE Chile - National Training and Employment Service

Country of Implementation

Chile

Region

Latin America & Caribbean

Subregion

South America

Start Year

2014

First published

13.01.2021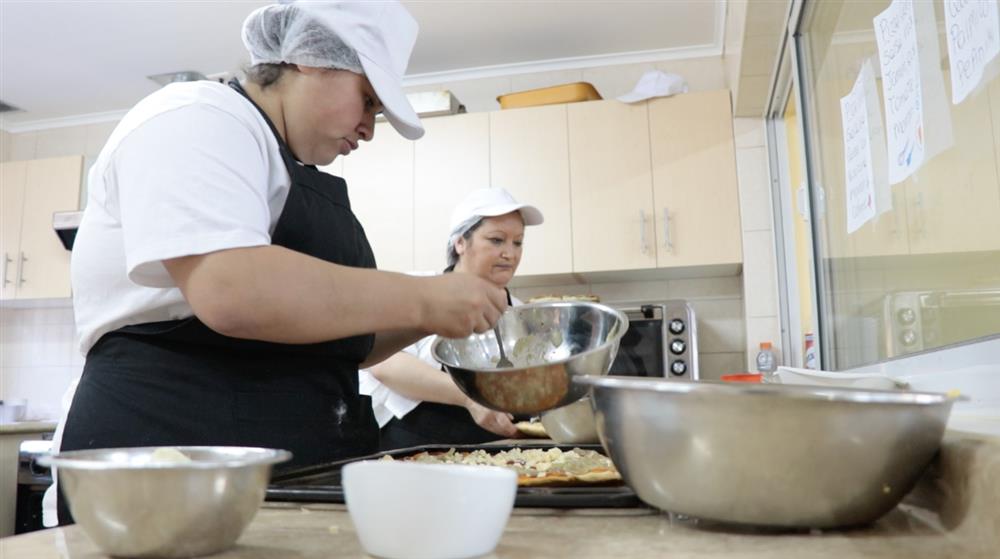 "It was an emotional, beautiful experience to learn about new job opportunities." Juan Pablo López Didier, 36, Basic Bakery Techniques Course
SENCE is the National Training and Employment Service in Chile. In 2014 it started its Training for Work programme for people with disabilities, consisting of vocational training in both trade-specific and soft skills as well as post-training work placements. During training, people receive a daily allowance and are also eligible for a childcare stipend. From 2015 to 2020 there were a total of 9,929 participants, of whom 7,995 completed the programme.
Problems Targeted
A lack of education and training opportunities for people with disabilities in Chile results in a significant employment gap.
Solution, Innovation and Impact
The Training for Work programme is offered nationwide to people with disabilities aged 16 and over, including training in both trade-specific technical skills and more general employment skills. People also learn about their social and employment rights, and can strengthen their literacy and numeracy skills. With the help of regional partners who enlist companies, participants complete their work experience of 180 to 360 hours. For those who complete the training, the final stage is a post-training work placement, offering a contract of at least three months and a salary above minimum wage. On average, 56 per cent of trainees who complete the programme are employed within a year. The programme is run by vocational training organizations, foundations, higher education institutions, and local government agencies. These organizations are monitored and supported by regional SENCE agencies with guidelines, materials, and a web platform where performance indicators are recorded. SENCE also works with the national Network of Inclusive Companies and the Disability Committee of the Federation of Chilean Industry to connect employers with the programme.
Funding, Outlook and Transferability
Train for Work is fully financed by the National Training Fund. The budget for 2020 is approximately US$3.5 million and will increase to US$3.6 million in 2021. A total of 2,325 training places are available, 1,245 will be added in 2021. The programme has not been replicated internationally, but detailed documentation exists to support its implementation. In addition, it is based on an internationally verified model of supported employment, so it could be adopted by other countries.
Pictures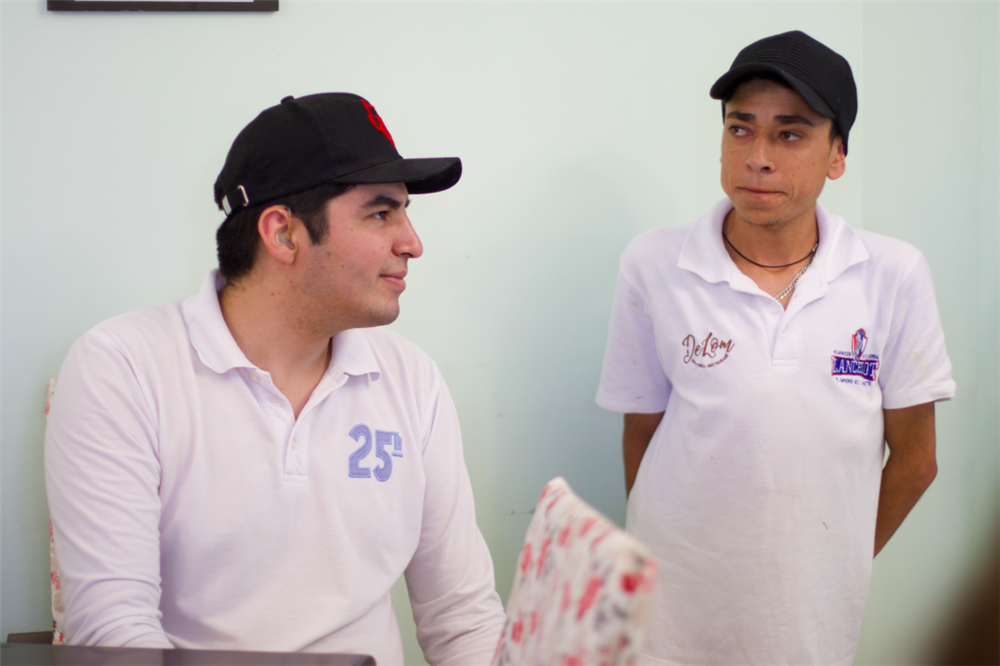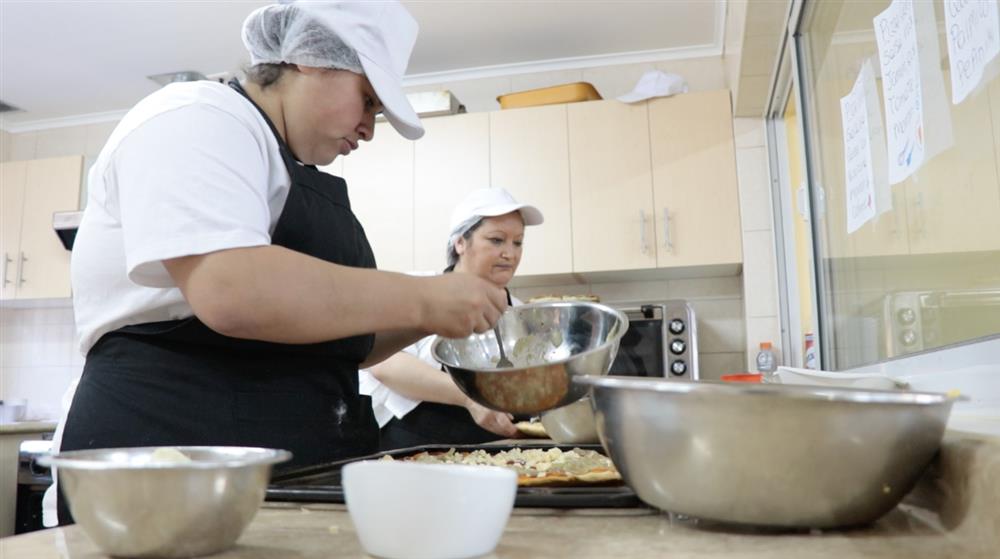 A Train to Work trainee is supervised as she works at making pizza.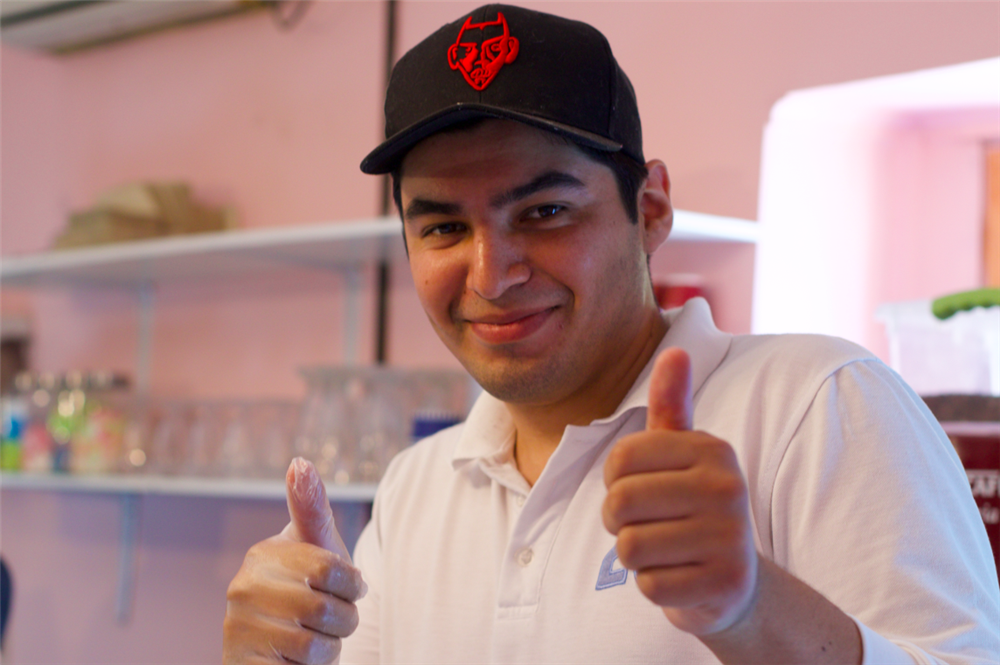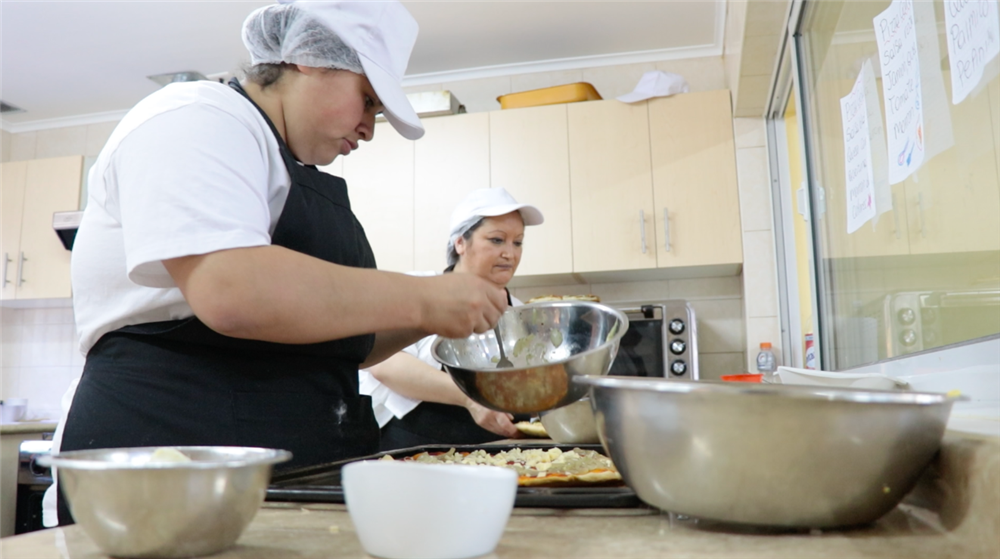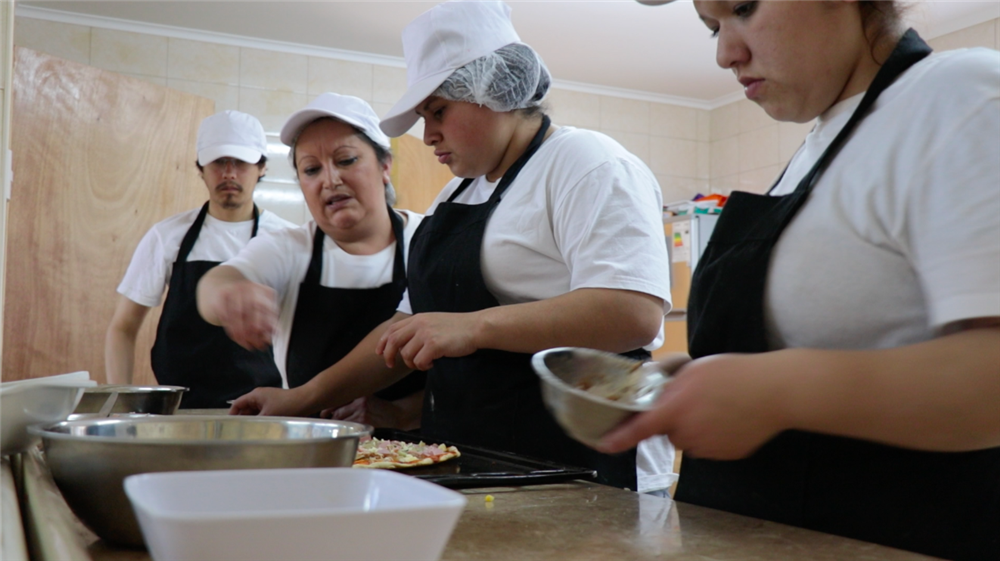 Videos
Downloads
THE STORY OF ROSANA, SENCE, CHILE
"The word disability closes some doors for us, but Sence opens up those doors."