Business disability network connecting students with disabilities to paid internships
Solution

Stepping Into Internship Program

Organization

AND - Australian Network on Disability

Country of Implementation

Australia

Region

Australia & Oceania

Start Year

2005

First published

13.01.2021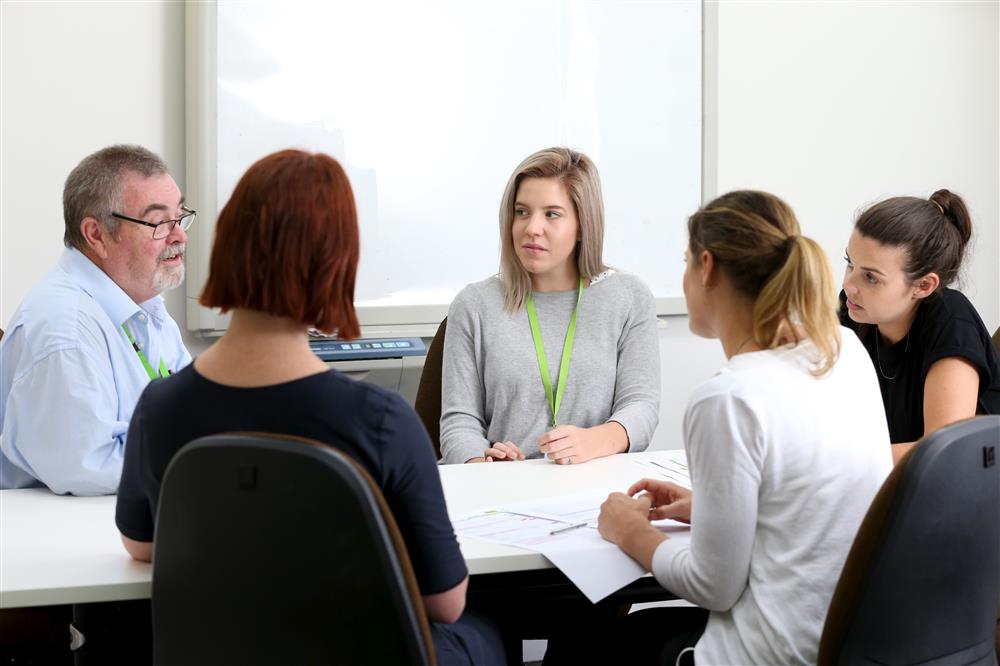 "I'm a people´s person and Stepping Into has matured my ability to communicate and to work in a team." Georgia Kemp, a Stepping Into intern
The Australian Network on Disability (AND) is a national membership organization supporting businesses to welcome people with disability as employees and customers. In 2005 it launched the "Stepping Into" programme to connect university students with disabilities to employers in the open labour market. Available in all six states and two territories, by 2020 "Stepping Into" had facilitated over 1,500 internships providing practical paid work with over 140 Australian employers.
Problems Targeted
Due to the lack of opportunities and work experience, many university graduates with disabilities in Australia do not find jobs corresponding to their qualifications and skills.
Solution, Innovation and Impact
Through the "Stepping Into" internship programme, employers offer a minimum of 152 hours of paid work during university breaks. The programme matches students with employers based on location, degree, career goals, and skills. Once students are interviewed, employers select suitable candidates and provide feedback to those who are not selected. Each intern decides whether they want to share disability information with their employer. The programme focuses on the skills and adjustments needed, not on disability. The programme focuses exclusively on the open labour market. Every intern is paid wages, usually between US$17 and US$24 per hour, plus retirement benefits. All interns pay taxes. In 2019, 958 students applied for 214 paid internship opportunities with 66 employers across the country, compared to 437 students in 2017. AND works closely with employers and provides disability awareness training to all managers. Some companies report joining AND specifically to participate in the "Stepping Into" internship programme.
Funding, Outlook and Transferability
The programme is self-financed by a fee of US$2,700 that employers pay to AND to support a student's referral, recruitment, interviewing, etc. Interns' salaries are covered by the employers. AND has replicated the programme across Australia and in a variety of professions. It has also developed a methodology to help others to replicate the programme with the support of training, project plans, workflows, and documents. By 2023, AND will have grown the program and strengthened connections with alumni to facilitate career development and progression.
Pictures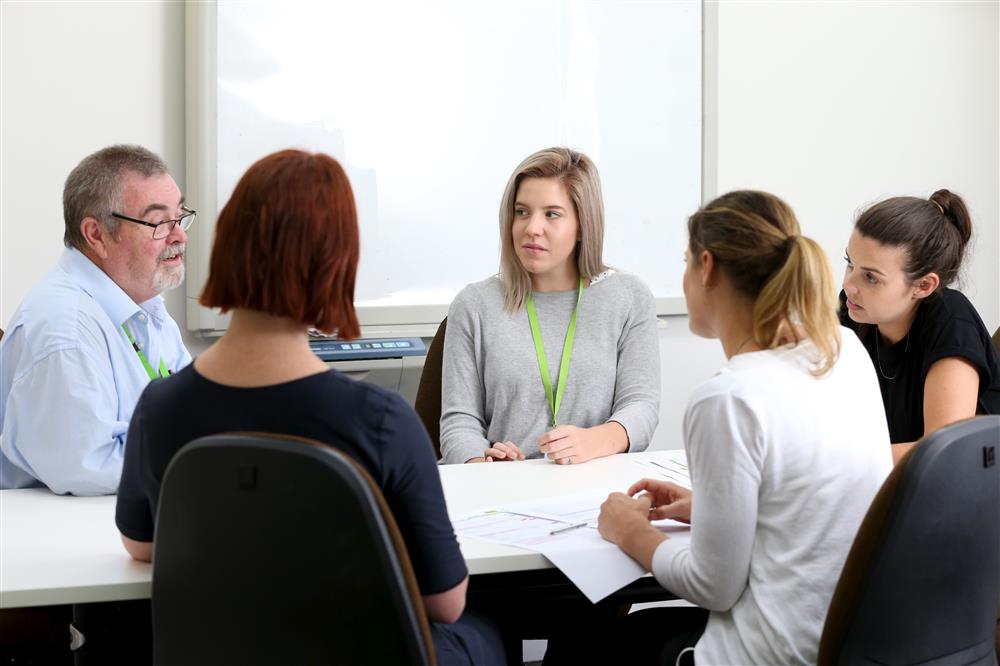 AND intern Georgia at a team meeting at the Department of Family & Community Services.
Videos
Downloads