Accessible public transport strategies for 13 major municipalities
Solution

South Africa – Department of Transport – The Implementation Strategy to Guide the Provision of Accessible Public Transport Systems in South Africa

Organization

South African Department of Transport

Country of Implementation

South Africa

Region

Africa

Subregion

Subsaharan Africa

Start Year

2010

First published

31.01.2019
The South Africa Department of Transport has developed a national strategy to guide cities in providing accessible public transport systems. The strategy includes new Universal Design standards for the whole travel chain and assists each city with implementing them, while also tracking progress with implementation. Implementation is being tested in 13 major municipalities and as of mid-2017 four cities have been implementing the standards, and another six will implement them within the next two years.
Problems Targeted
Persons with disabilities have many problems accessing information about public transport and can encounter great difficulty when trying to use existing infrastructure and being treated with dignity Due to a history of colonial and apartheid spatial planning, social divisions are even worse in South Africa than in many other countries.
Funding, Outlook and Transferability
The Department of Transport continues to work with the three remaining cities that are currently in the planning phase of the strategy. Once all 13 municipalities have implemented the strategy, over half the residents of South Africa will have access to accessible public transport, enabling equal treatment and providing easier access to jobs and local amenities. The strategy has been used as a best practice example within the country, highlighting inequalities in existing standards outside the transport sector and assisting in other areas where legislation has not been implemented properly. Each municipality is responsible for funding its own projects through the "Equitable Share" programme, which provides proportional funding from the central government. Additional funding has been provided through a national government grant scheme for the 13 cities that aims to reverse the race and class separations caused by apartheid policies, for example, through improving public transport as a catalyst to reduce geographical separations.
Pictures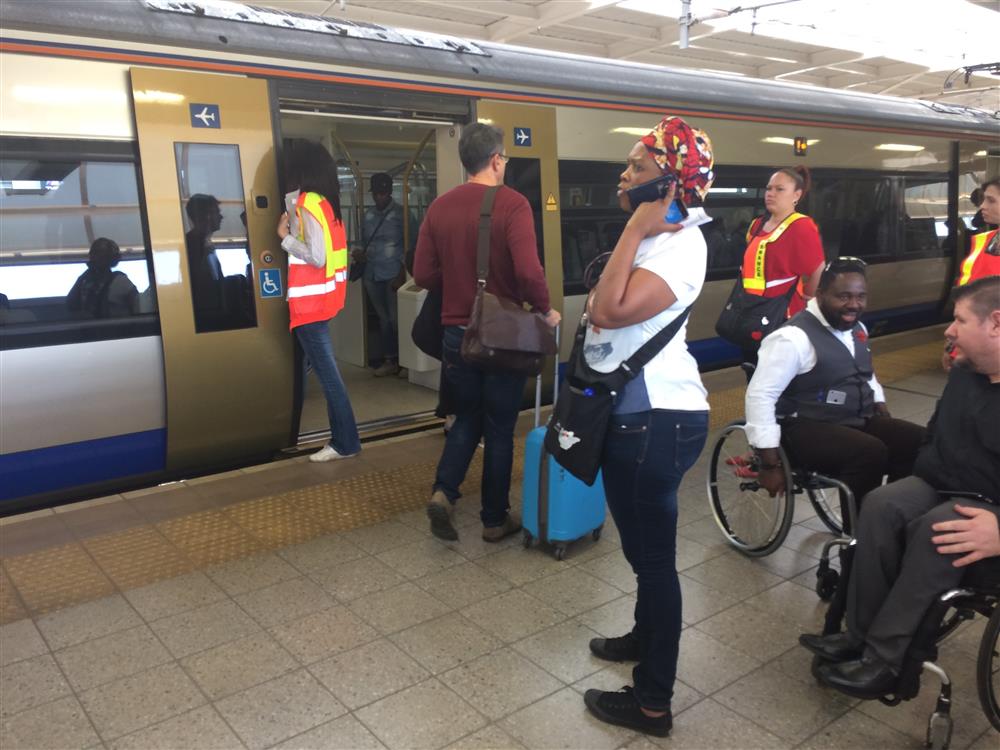 Cape Town and Johannesburg have 291 and 277 accessible buses, respectively.
Videos
Downloads