Open space to invent and make tailor-made technical aids for persons with disabilities
Solution

Humanlab, a Fablab dedicated to disabilities

Organization

My Human Kit

Country of Implementation

France

City

Bretagne

Start Year

2016

First published

13.01.2021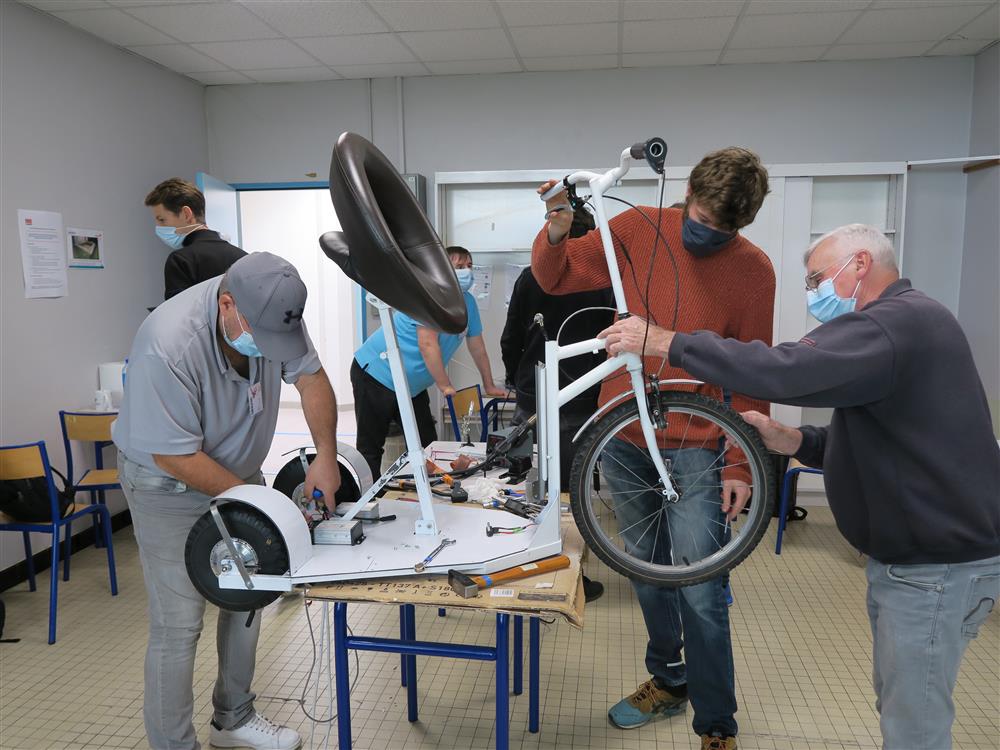 "The Humanlab helps me to become creative, learn about digital fabrication, and to develop new skills." Nicolas Huchet, Founder, My Human Kit
`My Human Kit' is a private association and a pioneer in the manufacturing of low-cost technical aids using the open source method. These technical aids are individual solutions for persons with disabilities, made with low-cost materials and documented online to be affordable to the greatest number. Since its opening in the city of Rennes in 2016, the first 'Humanlab' has enabled the manufacturing of more than 100 technical aids and welcomed more than 1,500 people with and without disabilities.
Problems Targeted
Generally, access to technical aids is difficult or too expensive, or the administrative barrier is too high for persons with disabilities.
Solution, Innovation and Impact
The Humanlab ('FabLab dedicated to disabilities') is a space open to the public where all sorts of software tools and hardware machines are made available to design and make objects of whatever kind. The Humanlab offers these services for the manufacturing of tailor-made technical aids by, for, and with people with disabilities, and are made out of low-cost or recycled materials. All work is documented and made freely available online (Open Source) so that others can reproduce and improve these technical aids elsewhere. The site is fully accessible to persons with disabilities. The Humanlab was opened in Rennes in 2016 and has been used by more than 1,500 people to date. More than 100 technical aids have been developed, among them Bionicohand, a bionic forearm prosthesis controlled by muscle sensors; and Trotti, electrical assistance devices for manual vehicles (wheelchairs, adapted bicycles, push bicycles, etc.), made from batteries and motors from recycled e-bikes.
Funding, Outlook and Transferability
My Human Kit collects a small contribution from users and volunteers (€5 per year membership fee) and finances its activities through sponsorship from private foundations or companies, subsidies from the public administration, private services (such as presentations at conferences and fairs), and donations. My Human Kit plans moving to a larger site with extended opening hours. Moreover, the organization wants to concentrate on the development of technical aids related to mobility and connected objects (e.g., adapted video games and home automation) and the improved accessibility of digital tools for people with visual impairments.
Pictures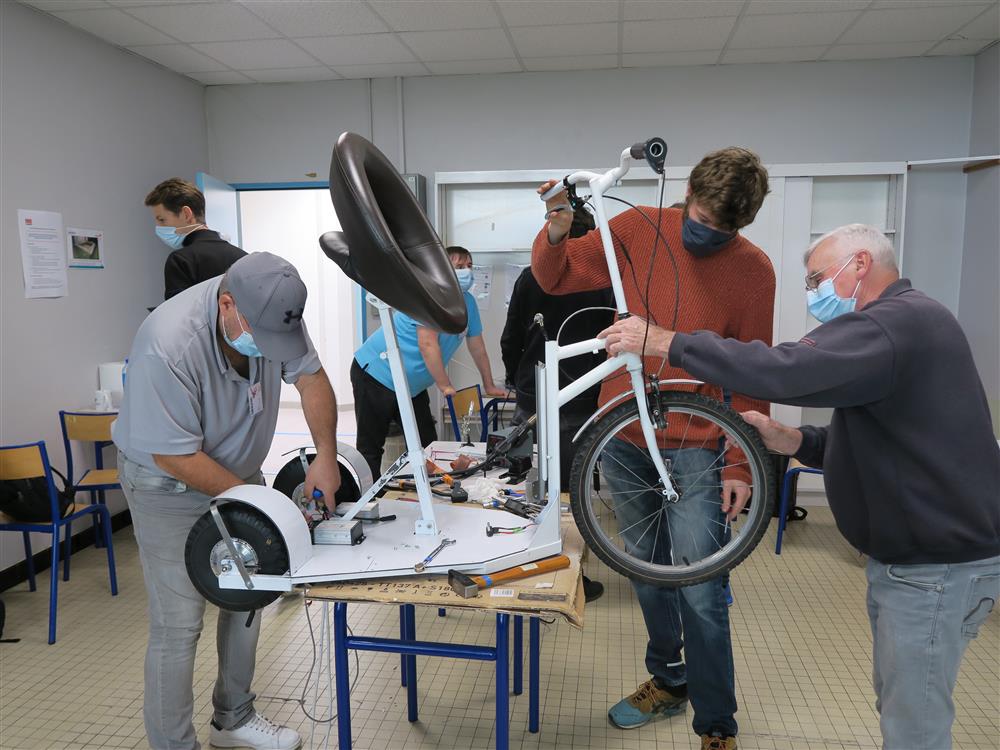 Three men construct an electronic tricycle in the Humanlab.
Videos
Downloads
THE STORY OF JONATHAN MÉNIR: A 3D PRINTING & VIDEO GAMES EXPERT
"I regained enormous confidence in myself."
I am now 35 years old and live in Rennes. I want to play video games again and drive racing cars. With the evolution of my disease I was a little desperate, because I no longer had the strength or dexterity to hold a joystick in my hands. Thanks to the few contacts I have in Rennes, I heard about My Human Kit and its Humanlab. I liked the idea of getting involved in my disability and being an actor of my own project. With Humanlab I participated in a training that allowed me to gain knowledge in 3D printing, and in just two weeks I was able to model my low pressure contactor and print it. This was an important step, given that these contactors cost almost €100 in the market place and that with the lab we were able to make them for less than €5. The idea of playing video games came back to me. We worked on a project to test contactors, which then enable control of one's environment or, in my case, the ability to play video games. All of that allowed me to regain enormous confidence in myself. I decided to set up an association, something really focused on home automation, video games, digital manufacturing, and information technology. The idea is to have a blog, a YouTube channel, and to share the videos of these tutorials.