Entrepreneurship training programme for women with disabilities
Solution

FUWAVITA

Organization

FUWAVITA - Tanzania Joy Women Entrepreneurship for the Deaf

Country of Implementation

Tanzania

Region

Africa

Subregion

Subsaharan Africa

City

Dar es Salaam

Start Year

2011

First published

13.01.2021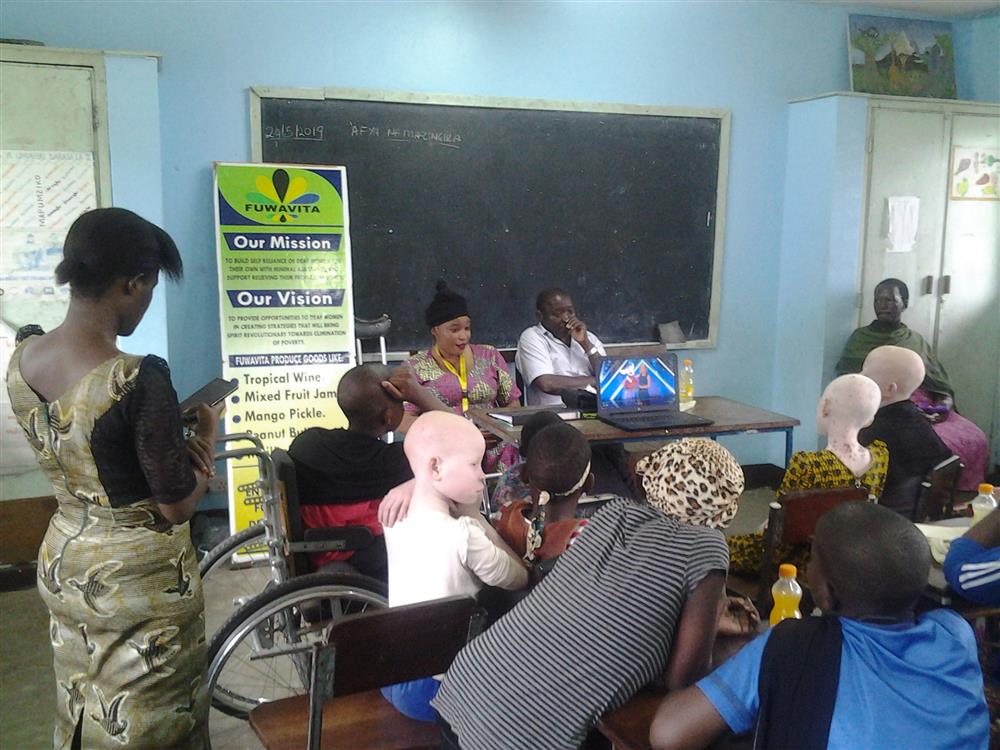 "Push yourself forward no matter what. Disability should not hinder you to reach your mission!" Aneth Gerana, Founder and Director, FUWAVITA
Furaha Ya Wanawake Wajasiriamali Kwa Viziwi Tanzania (FUWAVITA) is an NGO based in Dar es Salaam, the capital city. Running since 2011, it trains women with disabilities, predominantly women who are deaf, to produce and market handicrafts and food that they can sell to generate income. By 2020, 500 women had completed the entrepreneurship training, 327 of whom had also received a low-interest loan and are running their own small businesses.
Problems Targeted
There are limited employment opportunities for women with disabilities in Tanzania and a lack of resources to start their own business.
Solution, Innovation and Impact
FUWAVITA organizes training to teach women the skills needed to run their own business. The training is divided into three parts: (1) training on business management skills, such as maintaining a budget, business planning, marketing, etc.; (2) practical training focusing on making goods to sell, such as fruit, peanut butter, mango pickle, and soap using Tanzania's natural resources, and thus easy for women to source the necessary materials; and (3) leadership training, designed to support women to handle their business confidently. Sign language interpreters are available at training sessions, which are held in physically accessible locations. FUWAVITA collaborates with the Small Industries Development Organization, a Tanzanian Government agency supporting small businesses, on training content. It is also supported by the Dar es Salaam City Council, which has provided loans for 327 women to start their own businesses, now earning between US$50 and US$200 a month.
Funding, Outlook and Transferability
FUWAVITA has an annual operating budget of US$50,000, mainly funded by donors and partners like Voice Global, Global Peace Foundation, Dar es Salaam City Council, and The Open Society for Eastern Africa. With funding from the Global Peace Foundation, FUWAVITA has also delivered training in Morogoro, Tanzania, and believes the training could be further expanded. It is currently working to digitalize its training materials and use ICT to reach more women with disabilities, and has already had some success delivering training remotely during the COVID-19 pandemic.
Pictures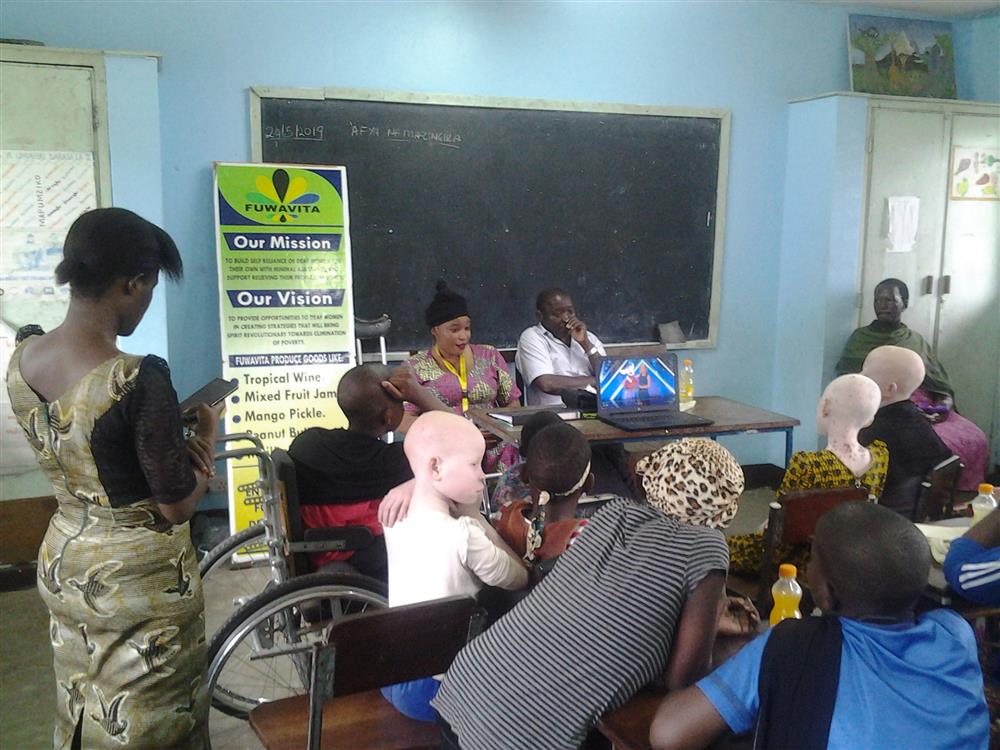 A FUWAVITA workshop on entrepreneurship is being conducted.
Videos
Downloads
THE STORY OF ANETH:A DEAF UNIVERSITY GRADUATE AND HUMAN RIGHTS ADVOCATE
"I was the first deaf person to reach university level in my country."
At the age of 5, Aneth suddenly became deaf after suffering from the mumps virus, and she experienced many challenges in her educational journey due to the lack of sign language interpreters to assist her. Nonetheless, Aneth bravely persevered, and ultimately she became the first deaf person to reach university level in Tanzania. Once she was accepted at the University of Dar es Salaam, Aneth fought until the university hired the first sign language interpreter to assist her in classes and seminars. Aneth now came to see being deaf as a gift and is proud of it. But that was not the end of her challenges. After graduation she experienced job discrimination when many organizations denied her employment due to her deafness. It was this situation that gave her the idea of establishing an organization – called FUWAVITA – to use as a platform to fight for the rights of women and girls with disabilities. Through FUWAVITA, Aneth has succeeded in empowering many women and girls with disabilities through economic generation skills and leadership programmes.
Region of Implementation
Africa