Government-led database for improved distribution of assistive technologies
Solution

Management Information System for Persons with Disabilities (SIGPH)

Organization

Agence Nationale des Personnes Handicapées

Country of Implementation

Djibouti

Region

Africa

Subregion

Subsaharan Africa

Start Year

2019

First published

10.02.2023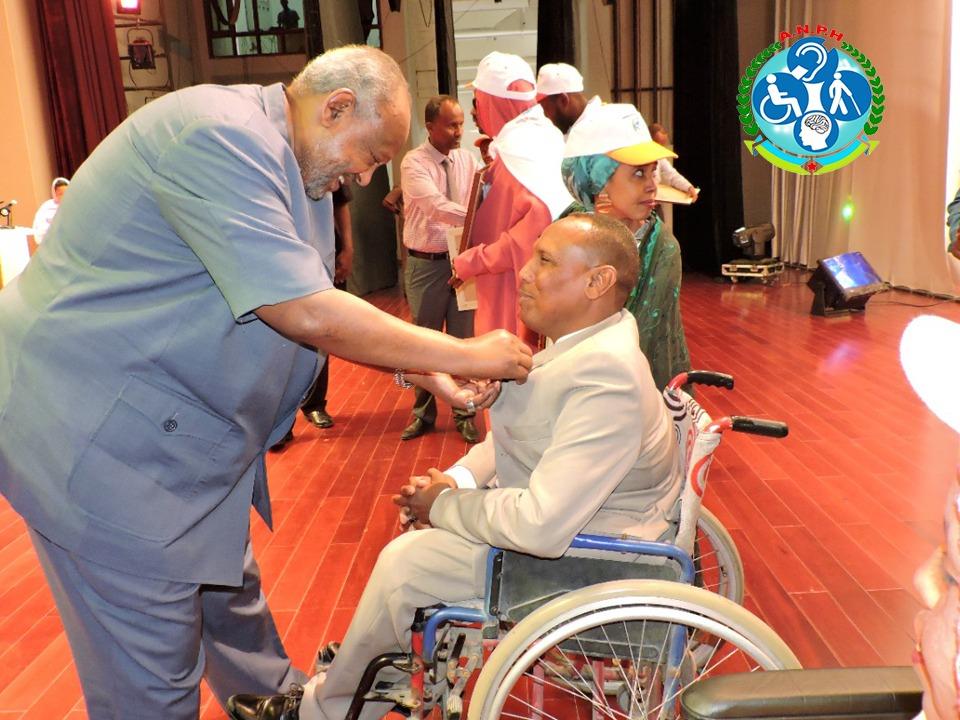 "It is not the person that is the problem, it is the social environment." Man Mahamoud, CEO, DOUALEH SAID MAHAMOUD, Agence National des Personnes Handicapées
The National Agency for Persons with Disabilities (ANPH) of Djibouti, created by law in 2018, coordinates state policies for people with disabilities and supports their integration into social life. In 2019 it introduced the Management Information System for Persons with Disabilities (SIGPH) to register them biometrically and to distribute support and benefits via a Mobility Inclusion Card. As a support, the ANPH has established a helpline for telephone registration in 2021. Between 2019 and 2022, 4,466 persons have been registered.
Problems Targeted
Many people with disabilities in Djibouti cannot access resources and support if their needs are not recorded. Furthermore, public services often struggle to collect information on clients.
Solution, Innovation and Impact
People with disabilities in Djibouti can register their details with ANPH either by visiting the office or via a free telephone line. Existing data on people with disabilities from service providers and partners of the ANPH have also been imported into the system, providing a comprehensive overview of the needs and circumstances of the registered users. Information can be easily and safely exchanged between the various public services that are needed by the user to access public services or public funding. SIGPH enables users to request equipment and materials to support mobility, such as wheelchairs or canes. Users can also apply for rehabilitation, access to care and education services. ANPH is handling all requests and products and services are delivered via dedicated service providers. By mid-2022 some 2,000 disability cards were distributed and 1,900 assistive devices or materials were provided.
Funding, Outlook and Transferability
By mid-2022 only people who have been able to travel and register are included in the system. The ANPH is planning a vast registration programme whereby visits will be conducted to people's homes to register persons who are bedridden or cannot travel due to other reasons. Moreover, a telephone service for registrations has been established in 2021. ANPH is seeking further funding from the government to continue these efforts, as the initial $550,000 project budget has been used. The aim is to register all people with disabilities in Djibouti – an estimated 85,000 people. In addition, ANPH plans to ensure that all public services are available on the system, and that the interface with these services is fully developed.
Pictures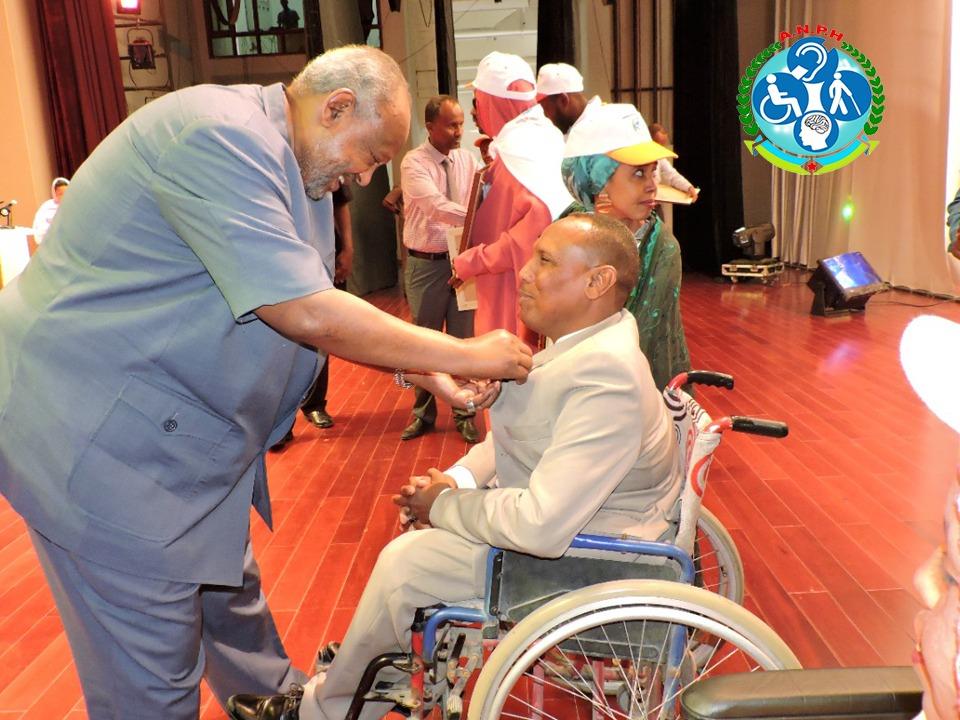 With a Mobility Inclusion Card, people with disabilities in Djibouti have access to supports.
Downloads