Free online training for sighted people to learn Unified English Braille Code
Solution

UEB Online

Organization

Royal Institute for Deaf and Blind Children

Country of Implementation

Australia

Region

Australia & Oceania

Start Year

2014

First published

31.01.2020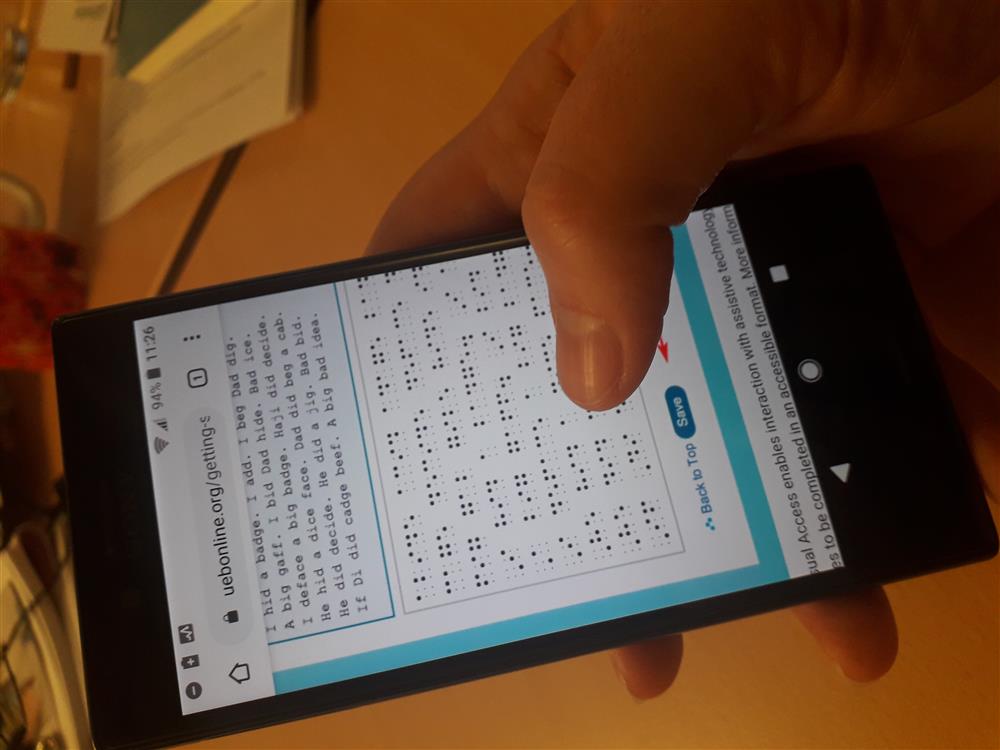 "I have gained many skills and teach students and other teachers how to write and read it. I am now taking the RIDBC UEB course over the Internet and it is so great!" Banga, a teacher of the vision impaired
The Royal Institute for Deaf and Blind Children (RIDBC) is Australia's largest non-governmental provider of education, therapy, and cochlea implant services for children and adults with vision or hearing loss. RIDBC created UEB Online, a free and fully accessible online course targeting sighted people who want to learn Unified English Braille Code, such as educators, families, allied health professionals, education administrators, and policy makers. The course includes modules on literacy and mathematics.
Problems Targeted
Blind or visual impaired students have difficulty learning literacy or math if teachers, families, and support professionals do not understand Braille or how to modify print-based activities.
Solution, Innovation and Impact
UEB Online, which was developed and tested with the support of blind RIDBC employees, allows anyone who is interested in using Braille as a means of accessing information and communication to learn Unified English Braille Code online, for free and at their own pace. The learning platform is accessible for a broad range of needs – being available in visual access mode, high contrast mode, and non-visual access mode (for use with a screen reader) – and requires only an Internet connection and a computer to access. UEB Online was first launched in 2014, offering two modules on Braille literacy. In 2019, RIDBC released an introductory mathematics module focused on primary school-level mathematics. A certificate is issued when all exercise-based lessons in a module have been completed. The platform is used globally, with nearly 1,300 subscribers from 174 countries. Six per cent of UEB Online subscribers use the platform through its non-visual access mode.
Funding, Outlook and Transferability
The budget for 2019/2020 is $1,04 billion and the Department of Education allocates resources to state schools based on the level of reasonable adjustment needed to enable students with disability to access and participate. Other Australian states have adopted elements of the policy; and the Department of Education believes that the policy could be easily replicated, since the policy itself and supportive materials are publicly available
Pictures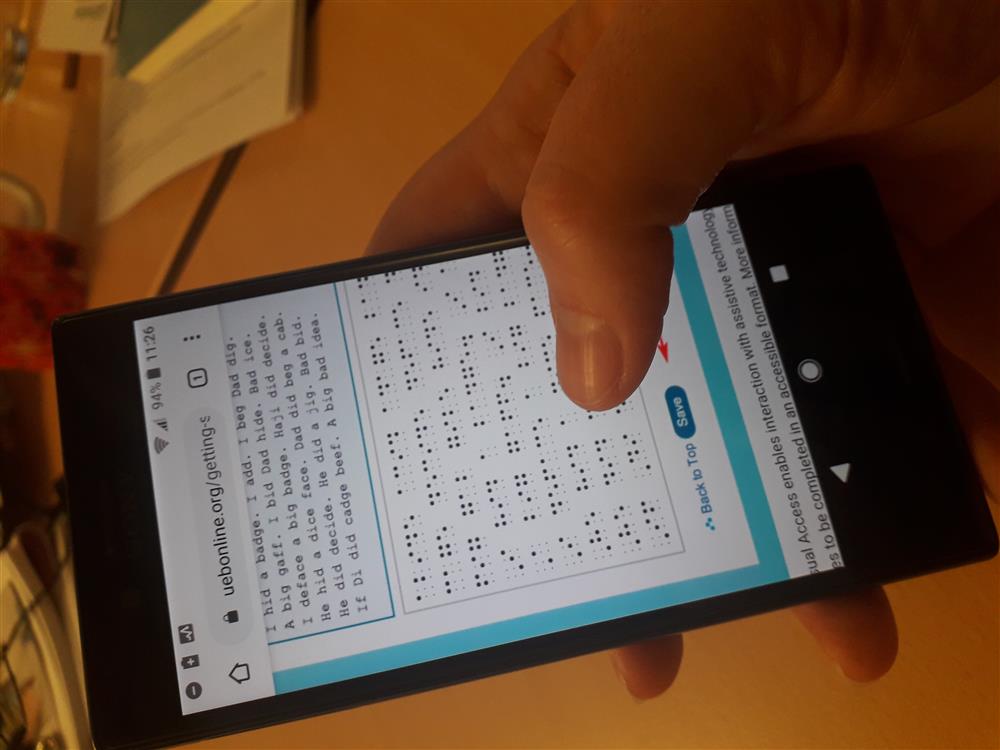 The online tool allows anyone around the world to learn Unified English Braille Code for free
Videos
Downloads