Accessible mail pick-up-stations for people with visual impairments
Solution

Accessible pick-up-stations

Organization

Austrian Post AG

Country of Implementation

Austria

Region

Europe

Subregion

Western Europe

Start Year

2019

First published

16.01.2022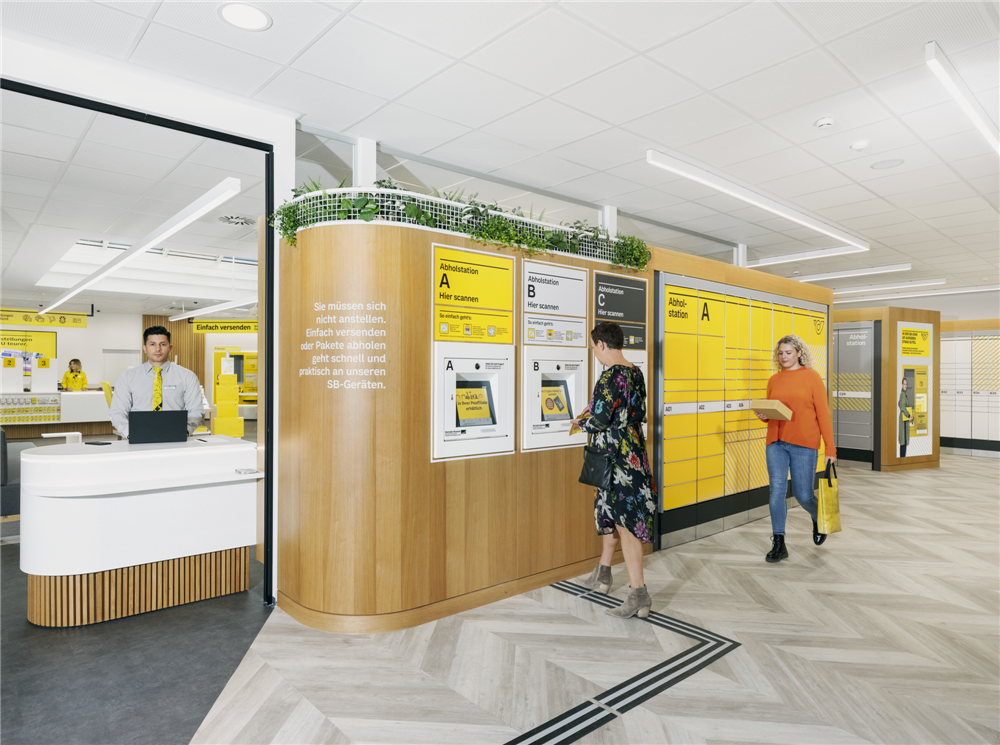 "In close consultation with stakeholders and associations, we have successfully made our 24/7 services more inclusive." Markus Wimmer, Head of Product Management, Österreichische Post AG
In 2019 Österreichische Post AG (Austrian Post), the leading logistics and postal service provider in Austria, introduced an accessible pick-up service for blind customers to collect items that could not be delivered to their home. First, the customer finds an accessible deposit slip in the post-box at home. At the pick-up station there is audio guidance, and when the box opens it produces a clacking sound to aid navigation. Austrian Post has rolled out this service to all 479 pick-up stations in Austria.
Problems Targeted
Pick-up stations for undeliverable postal items are difficult to navigate for people with visual disabilities.
Solution, Innovation and Impact
A pilot operation with individual devices was started in 2019. Several inspections were carried out with the Austrian Association of the Blind who shaped and improved the model. The final solution was rolled out nationwide in 2019 and early 2020. Austrian Post employees now leave notification slips with accessibility features at the customer's address when a delivery is not possible. The slip has a cut-off corner and two holes, allowing blind people and people with visual impairments to know it is a collection slip, but also to navigate to the barcode needed for collection. Once at the pick-up station, tactile inscriptions below the touchscreen and audio guidance support the customer to deposit the slip. The compartment with the deposited item opens and produces a clacking sound, which guides the customer to the correct box. The clacking continues until the box is closed. The project was designed and developed in cooperation with Austrian Federation of the Blind and Partially Sighted. In 2021 the company operates 479 pick-up stations with 94,000 boxes. The solution has been rolled out nationwide and has also been replicated in Switzerland.
Funding, Outlook and Transferability
The pick-up stations are increasingly developing into a mainstay of branch operations. Austrian Post will continue to expand this initiative as the parcel business is expected to continue growing. Austrian Post will continue to work on accessible services, such as franking and dropping off parcels and letters in self-service, and to improve the accessibility of its website and branch offices.
Pictures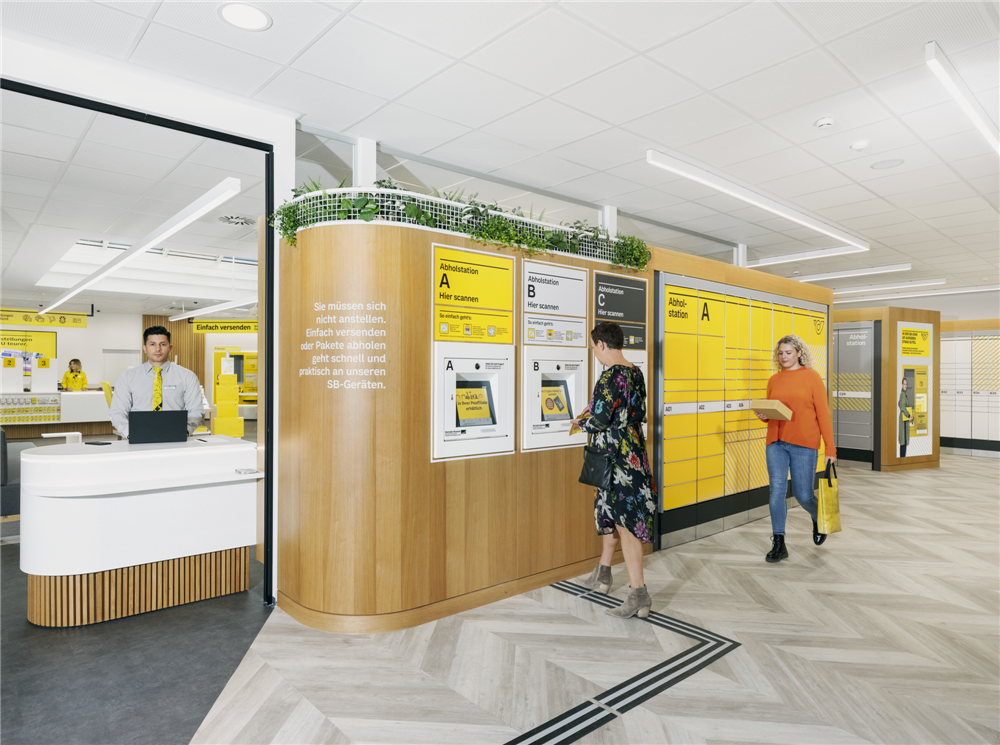 Picking up parcels will no longer be a problem for blind customers of the Austrian Post
Downloads