Advice and support service targeted to indigenous populations
Organization

British Columbia Aboriginal Network on Disability Society

Country of Implementation

Canada

Region

North America

Start Year

1991

First published

31.01.2019
"BCANDS has raised the priority of Indigenous disability in Canada to a level not seen prior" Grand Chief Edward John (Akile Ch'oh), First Nations Summit Task Group
Problems Targeted
Indigenous Canadians with disabilities may find themselves marginalized and isolated, with limited access to disability-related services.
Solution, Innovation and Impact
BCANDS helps persons with disabilities and their families identify additional supports that they may be entitled to or ones that they were unaware of. The organization then takes the lead role in coordinating with service providers to complete applications and to access various services and benefits. BCANDS targets indigenous populations, but makes no restriction on age, gender, identification, Indigenous ancestry, disability, or location within the province. Most of its cases are state benefit applications, but it also provides disability case management and supports large numbers of clients in taking advantage of the government Registered Disability Savings Plan, which helps Canadians with disabilities save for the future. The number of clients has doubled between 2015–2016 and 2017–2018, with over 1,700 people now being assisted annually. BCANDS's role has also expanded, having taken an advisory role with government bodies on many new disability initiatives, including efforts to increase benefits and to streamline the benefit process for indigenous populations in British Columbia.
Funding, Outlook and Transferability
Due to the growth in demand for services, BCANDS is currently hiring new case managers and support staff; and it is the in early stages of replication across Canada, with proposals for services in the provinces of Alberta, Manitoba, and Ontario. The project relies on federal (44 per cent), provincial (13 per cent), and foundation (43 per cent) funding to carry out its services, with a budget of $663,000 for the 2018–2019 fiscal year. In addition, it has submitted further funding proposals relating to indigenous disability.
Pictures
Promotion activities of BCANDS.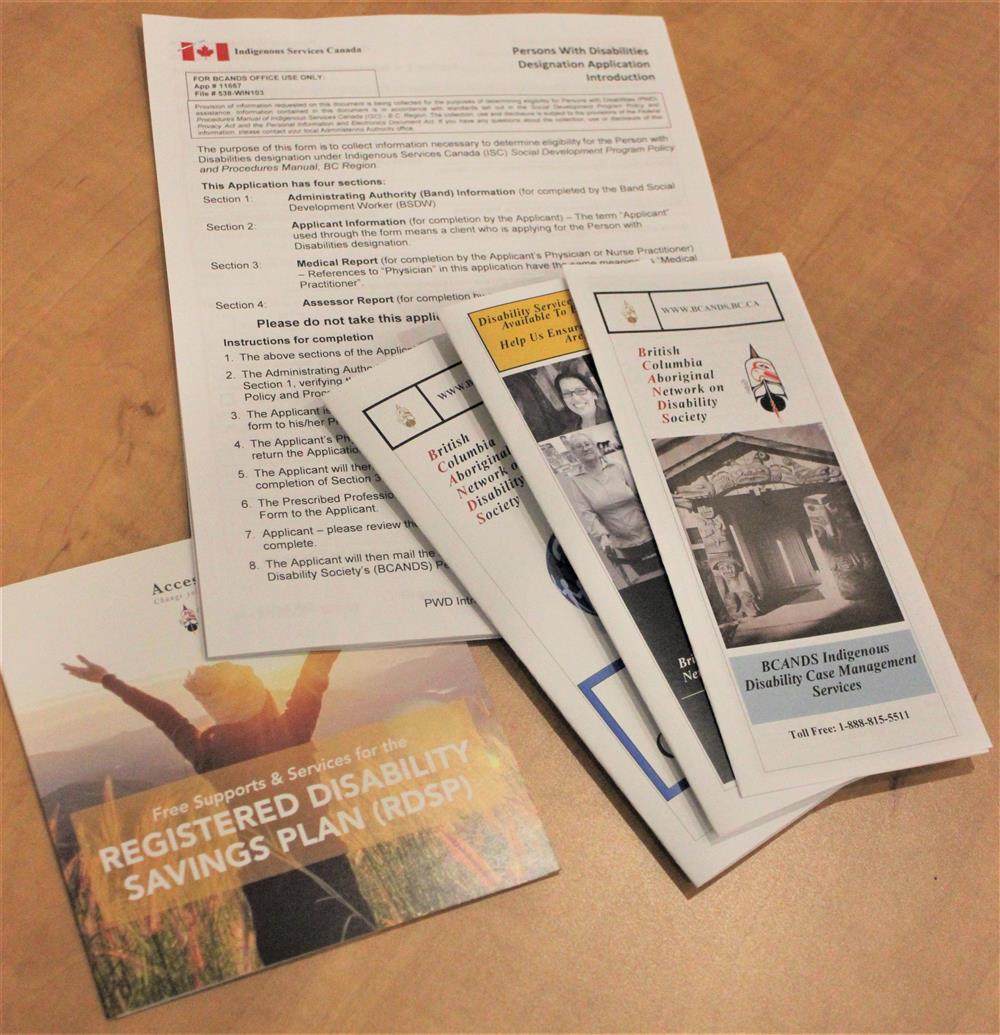 Videos
Downloads