Collaborative Creation of the Ten-Year Action Plan
Organization

British Columbia Ministry of Social Development and Poverty Reduction

Country of Implementation

Canada

Region

North America

Start Year

2013

First published

31.01.2019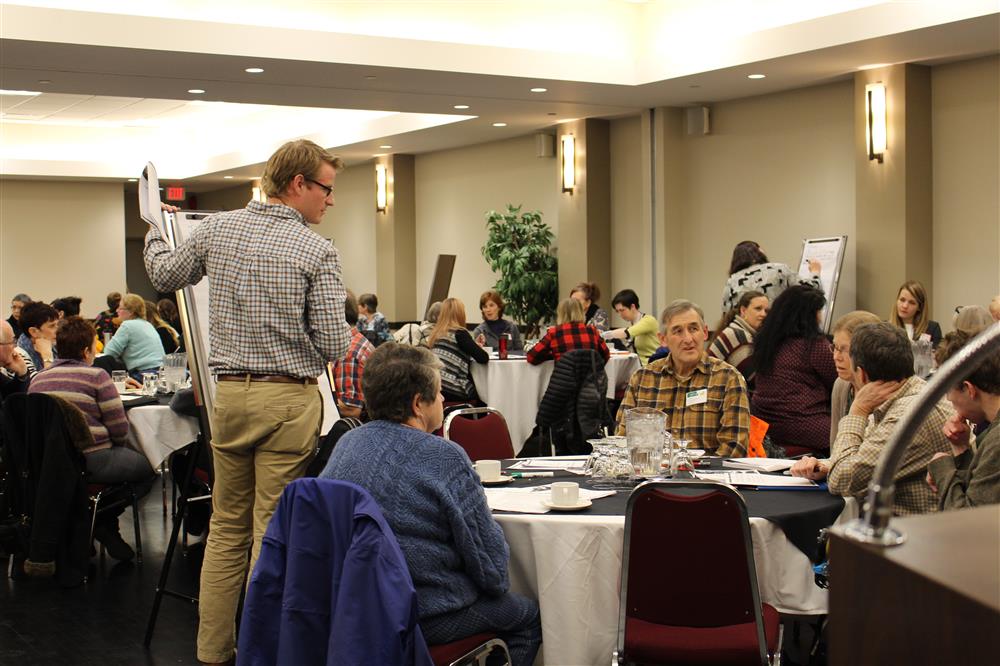 "From the Registered Disability Savings Plan to the Annual Earning Exemption, when Canada looks for innovation within the sector, they look to British Columbia." Neil Belanger, Executive Director, British Columbia Aboriginal Network on Disability Society
Problems Targeted
Affluent regions of the world, such as British Columbia (BC), can be expensive places to live for people with disabilities, who often find it difficult to meet day-to-day costs. This can amplify disability and health issues, leading to isolation.
Solution, Innovation and Impact
The ten-year strategy aims for a significantly more inclusive province by 2024. The strategy was the result of extensive community consultation including 23 accessible in-person consultation sessions attended by 1,150 people, resulting in 4,500 suggestions. Advisory groups were then formed – composed of people with disabilities, their families, employers, financial institutions, non-profit organizations, and the technology and business sectors. Two key advisory groups are the Registered Disability Savings Plan (RDSP) Action Group which aims to increase uptake of this long-term saving plan, and the Presidents Group – A network of CEOs working to increase employment opportunities. The advisory groups share knowledge and make recommendations. The BC Government provides secretariat support, and senior staff and ministers join meetings throughout the year. Since 2014, many policies have been amended. For example, the limit for asset ownership without losing government assistance has been raised, the benefit application process has been simplified, and a transportation allowance has been introduced. Amongst the positive outcomes, the number of persons accessing disability benefits has risen from around 111,000 in 2015 to more than 126,000 in 2018.
Funding, Outlook and Transferability
Some initiatives are funded through the provincial Government of British Colombia where it relates to benefits of persons with disabilities and by the federal Government of Canada in relation the on-reserve First Nation population (indigenous people in Canada south of the Arctic Circle). The cost of the benefit rate increase for income and disability assistance recipients is approximately CAN$180 million (US$137 million) per year.. Other provinces have begun replicating policies such as the child support benefits exemption, which has been implemented in Ontario. In 2018, the Canadian Senate published a report commending the "innovative model operating in British Columbia" that supports the uptake of the RDSP and recommending that the Canadian Government implement a similar advisory group.
Pictures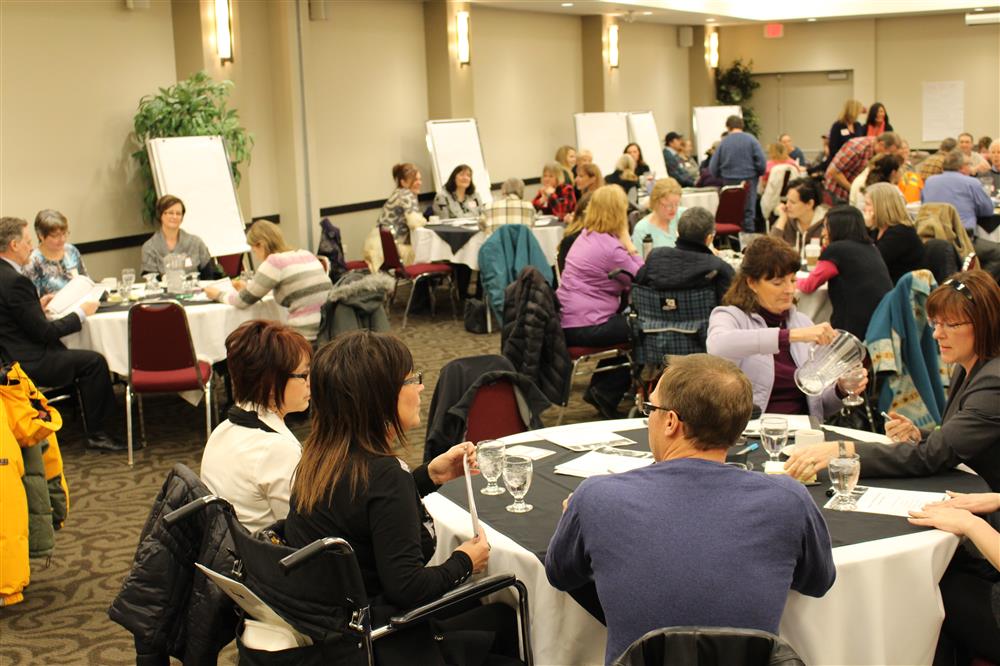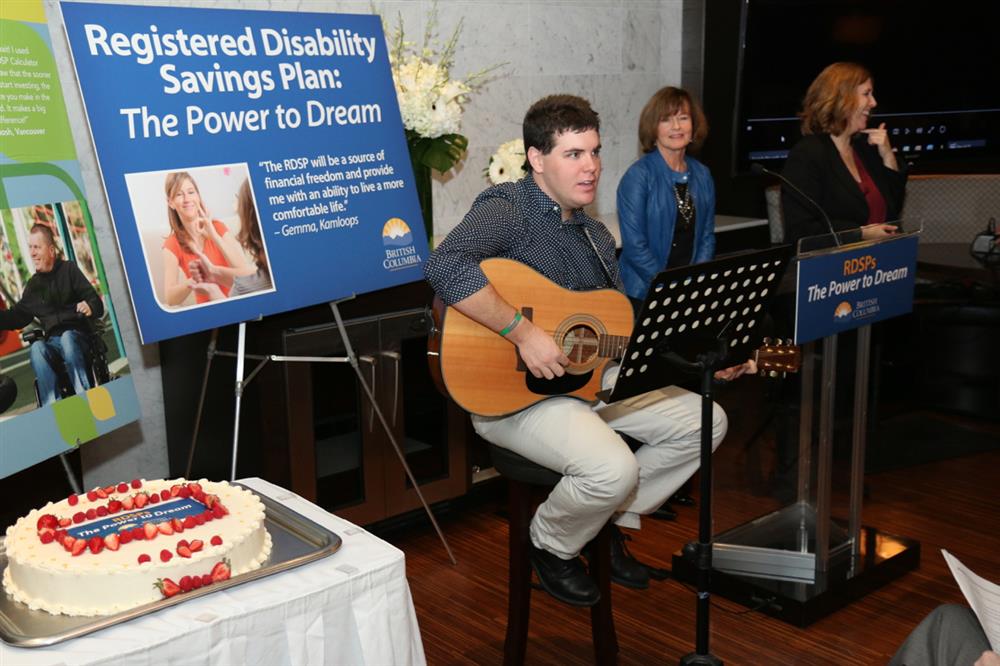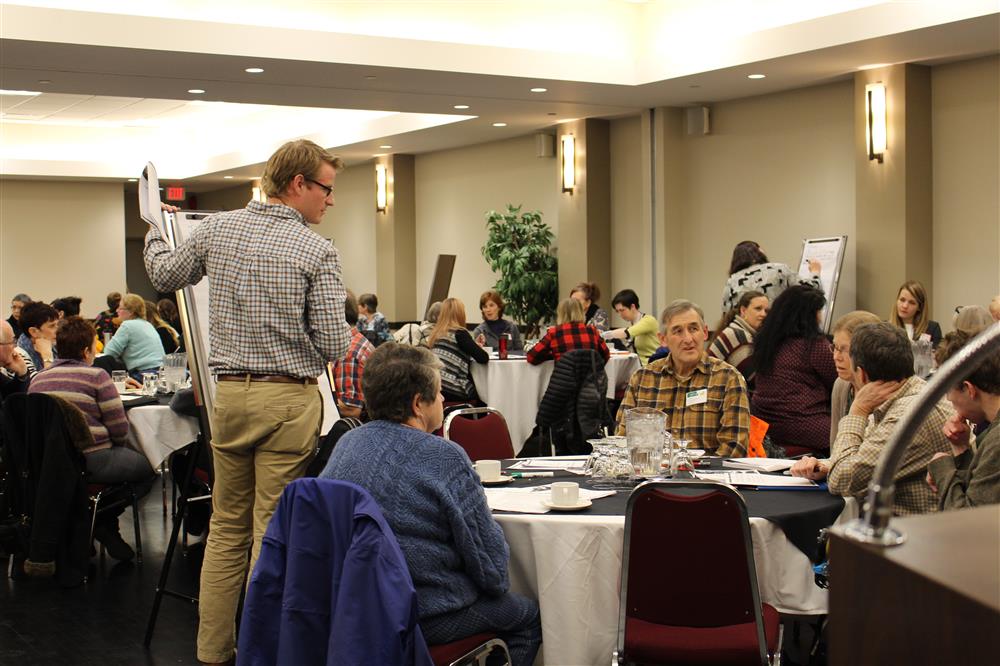 One of the 23 consultation sessions, all of which resulted in some 4,500 suggestions and recommendations.
Videos
Downloads