City metro passenger setting new standards of accessibility for all
Solution

Metro accessibility in Barcelona

Organization

Transports Metropolitans de Barcelona

Country of Implementation

Spain

Region

Europe

Subregion

Western Europe

Start Year

2021

First published

16.01.2022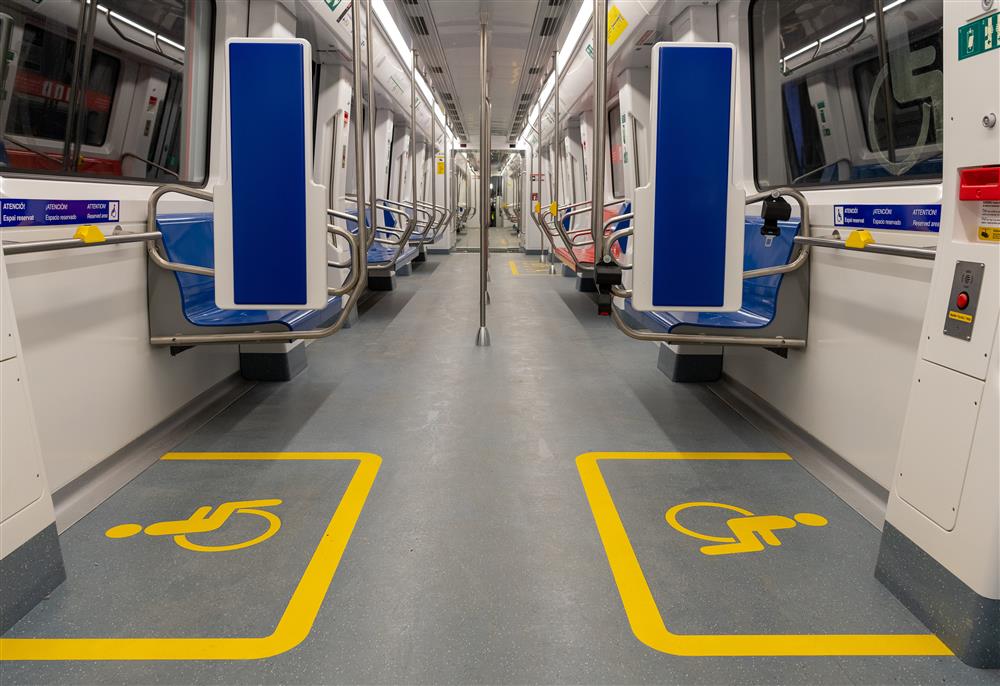 "Committed to people with disabilities, Barcelona Metro sets new accessibility standards for all." Raül Casas, Transports Metropolitans de Barcelona
Transportes Metropolitanos (TMB) de Barcelona is the main public transport operator in Barcelona and the province of Catalunya. In 2021, TMB renewed its train fleet and used this opportunity to introduce new passenger cars that are highly accessible for travellers with various needs, among them the communication system NaviLens, emergency measures useable for wheelchair users, and all warning messages in acoustic and visual formats. By 2027 only this kind of passenger cars will be in use.
Problems Targeted
Public transportation is often inaccessible for persons with disabilities, and often only covering some additional needs.
Solution, Innovation and Impact
In 2021, TMB incorporated new vehicles into its fleet and introduced major accessibility improvements for passengers with disabilities. Features include wider automatic doors, acoustic warning lights, intercom located at an optimum height for wheelchair users, emergency handles, and colour contrast signage. Two notable developments are the arrangement of two spaces reserved for wheelchairs, scooters, and child carriages and the onboard NaviLens system – a navigation and labelling app specially designed for blind and partially sighted users. TMB has also improved the accessibility of its bus fleet by including features such as visual and audible stop warnings, and signs in Braille and colour contrast. TMB works closely with ALSTOM, the French manufacturing company, which has implemented all the improvements proposed by TMB. The new acquisitions meet all the criteria stipulated for UNE 170001 Universal Accessibility Certification.
Funding, Outlook and Transferability
The financing of TMB's accessibility is different in the metro area than in the bus area. New works related to vertical accessibility systems are financed by the Departamento de Política Territorial y Obras Públicas, whereas TMB finances stair maintenance, routing, and platform expansion works with its own budgets. TMB has an annual budget of EUR 360,000 for accessibility improvements. Different departments invest part of their own budget for singular projects, for example: the cost of implementing the NaviLens system in Metro and Bus networks was EUR 575,000. The Metropolitan Transport Authority plans to make a significant financial effort to purchase 95 new trains by 2026 and refurbish 107 trains in the current fleet by 2027 while incorporating accessibility standards.
Pictures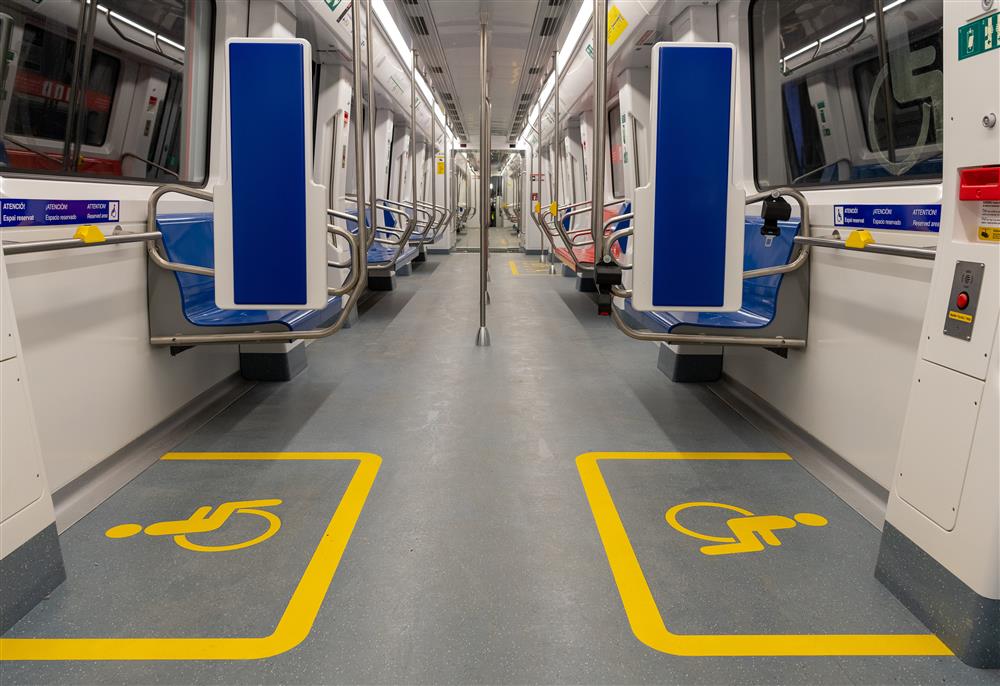 A glimpse into the new train cars of the Barcelona metro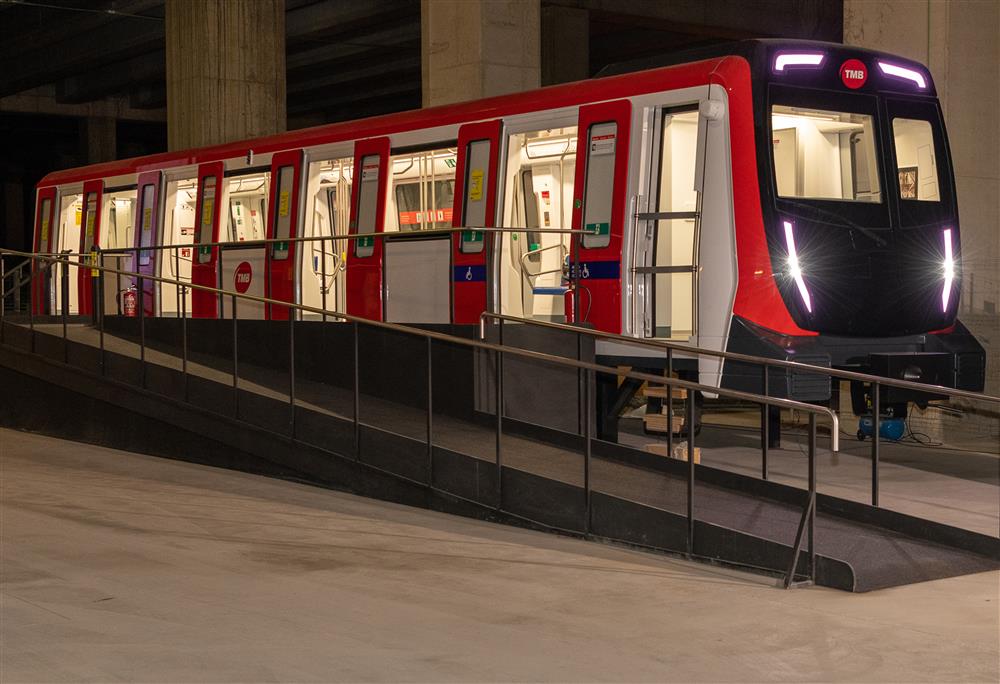 Videos
Downloads