Teaching sign language with videos, Artificial Intelligence, and gamification
Solution

SignLab - Toleio

Organization

SignLab AS

Country of Implementation

Norway

Region

Europe

Subregion

Northern Europe

Start Year

2018

First published

13.01.2021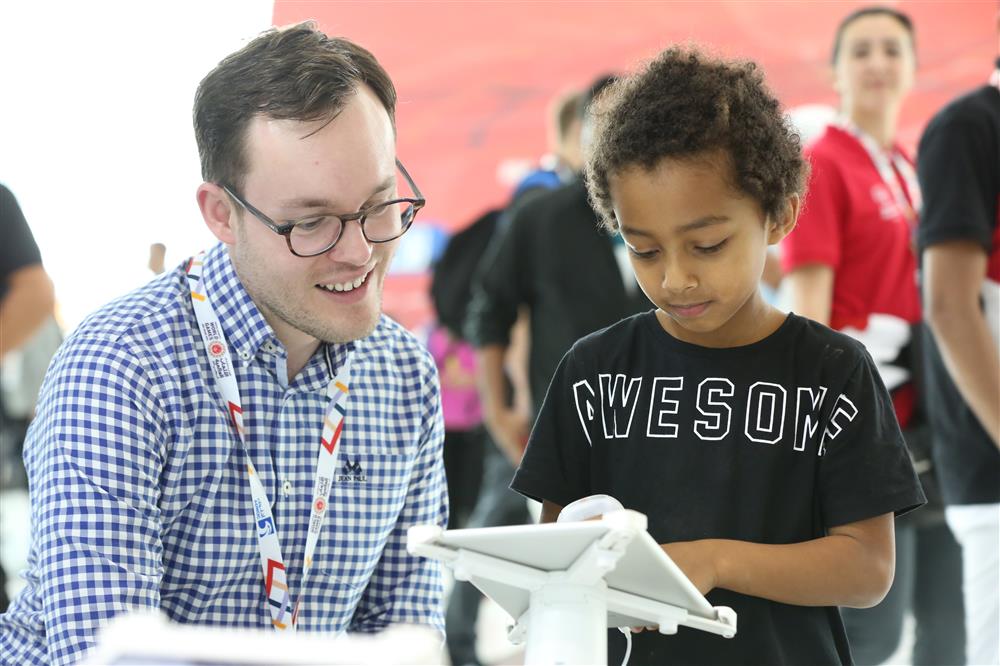 "I had not been able to learn sign language before using this app. It is very easy to use." A Toleio user
SignLab is a Norwegian social business that has developed a digital sign language learning platform to make learning more accessible and affordable. Available both online and offline, it uses videos, Artificial Intelligence, and gamification to make learning more effective and responsive. Launched in Norway as Toleio in 2018, the platform is the most-used resource for learning Norwegian sign language, with over 12,000 users in November 2020. SignLab plans to expand to South-East Asia by 2022.
Problems Targeted
For families of deaf and hard of hearing children, learning sign language can be expensive and inaccessible.
Solution, Innovation and Impact
Toleio's lessons can be accessed online and offline through a smartphone app or desktop site. Lessons are organized around everyday topics, such as household objects, food, and school. Videos convey the three-dimensional nature of each sign, and gamification makes learning engaging. Artificial Intelligence adapts learning sessions to address weak spots and review signs at risk of being forgotten. All of SignLab's sign language teachers are native speakers, and the Norwegian Association of the Deaf sits on the board that guides development of the platform. Signlab's platforms are aimed at parents and families of children who are deaf, and are also used by sign language teachers and students in classroom settings, with friends, and with other learners. User engagement has increased threefold since the Toleio app version was launched in 2019; and the number of users has grown from 3,000 in November 2019 to over 12,000 in November 2020.
Funding, Outlook and Transferability
In Norway, SignLab is mainly government funded and offered free to users. Different financing approaches are planned in other countries depending on country income level, such as via subscription services, a freemium option whereby people pay extra for additional content, or by partnering with foundations to offer it for free in low-income countries. By 2022, SignLab will offer Chinese, Indonesian, and Indian sign languages through a project with the Norwegian Agency for Development Cooperation, projected to reach more than 4.1 million people. British sign language is also currently in development. For each new language, SignLab partners with local sign language organizations and teachers to develop a curriculum that meets national needs.
Pictures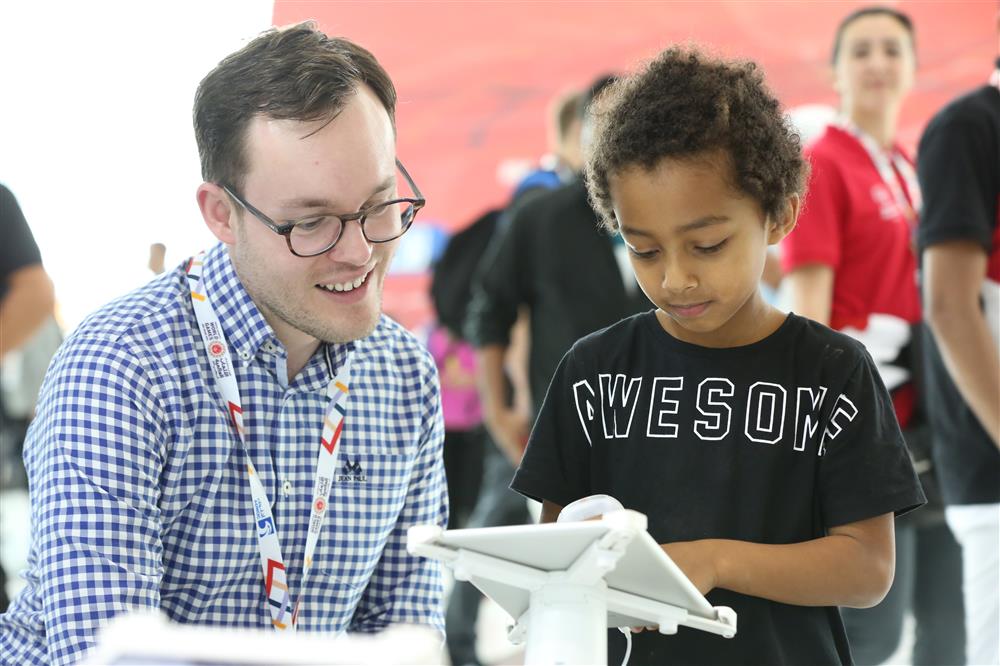 A child learns Norwegian sign language on a tablet.
Videos
Downloads