The playful way to create accessibility maps
Organization

AXS Map

Country of Implementation

United States of America

Region

North America

Start Year

2010

First published

31.01.2018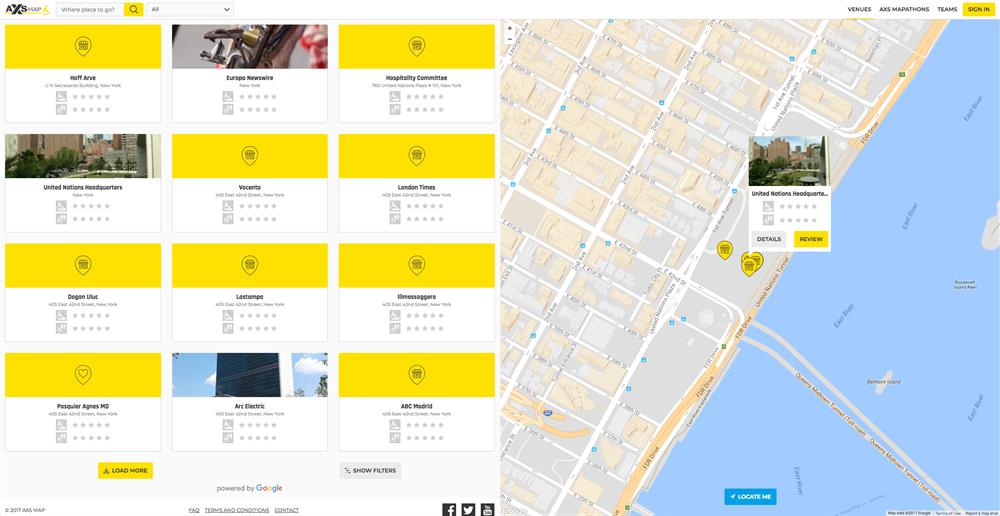 "As I look at the growth we have seen since I created the AXS Map, I am reassured that there is a need for this technology - around the world." Jason DaSilva, Founder and President of AXS Map
Problems Targeted
Accessible places, such as restaurants, schools, work places, health services, and voting booths, for example, are often hard to find because they are not sufficiently mapped or because existing sources of information are not being continuously updated and developed. In addition, information provided by the venues via the Internet or even on request are often unreliable.
Solution, Innovation and Impact
AXS Map is an accessibility mapping app that uses gamification (tools of online games to inform or teach) to build and enhance access services for persons with disabilities. AXS Mapathon participants are able to sign up on AXS Map for scheduled competitive events or start an AXS Mapathon themselves. Participants can compete for rankings, badges, and various rewards based on the number of reviews they complete in the allotted time. AXS Map works with software programers in Paraguay who have donated their time after winning a hackathon for AXS Map to optimize the tool and build an Application Programming Interface (API). This API allows AXS Map to tap into other accessibility databases around the world, thus expanding AXS Map's data to over 600,000 locations. This was made possible by the support of a Google Impact Award, given to entrepreneurs who use innovation to tackle some of the world's biggest challenges.
Funding, Outlook and Transferability
Because AXS Map uses Google Maps API, all areas on Google Maps can be accessed on AXS Map and can be reviewed or marked to show whether they are accessible or not. Going forward, AXS Map is to be used by the United Nations in developing countries, as confirmed at the recent 10th session of the Conference of States Parties to the Convention on the Rights of Persons with Disabilities (CRPD). Total value of funding amounts to 238,000 US-Dollars, which are used for developing AXS Map 2.0 and general operating expenses for AXS Lab.  A continuous upward usage trend is predicted in view of further planned events promoting AXS Map.Further mapping exercises for the specific needs of youth are also planned to increase the number of places rated with the app.
Pictures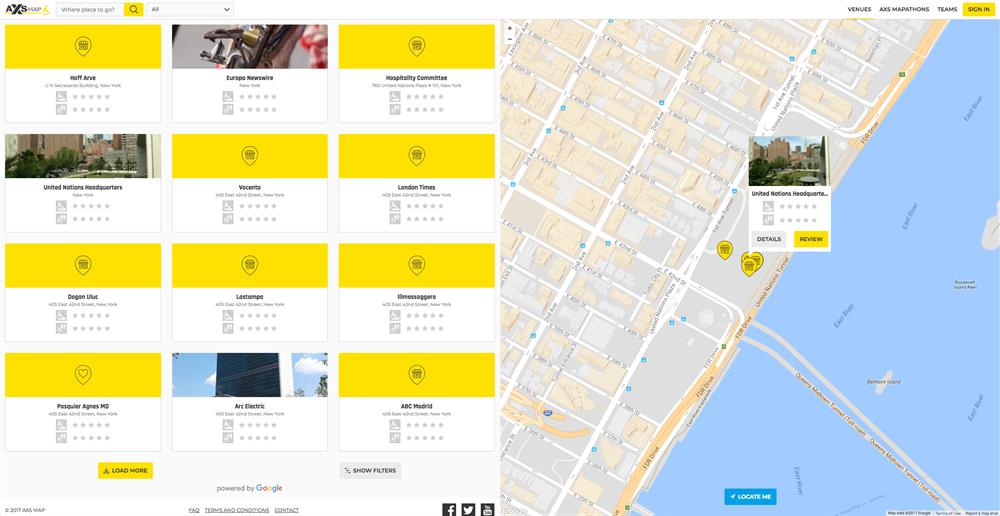 AXS Maps uses competitive events, rankings, and awards to encourage participation.
Videos
Downloads