A 24-hour sign language interpretation service via video call
Solution

SVIsual

Organization

CNSE Foundation

Country of Implementation

Spain

Region

Europe

Subregion

Western Europe

Start Year

2010

First published

16.01.2022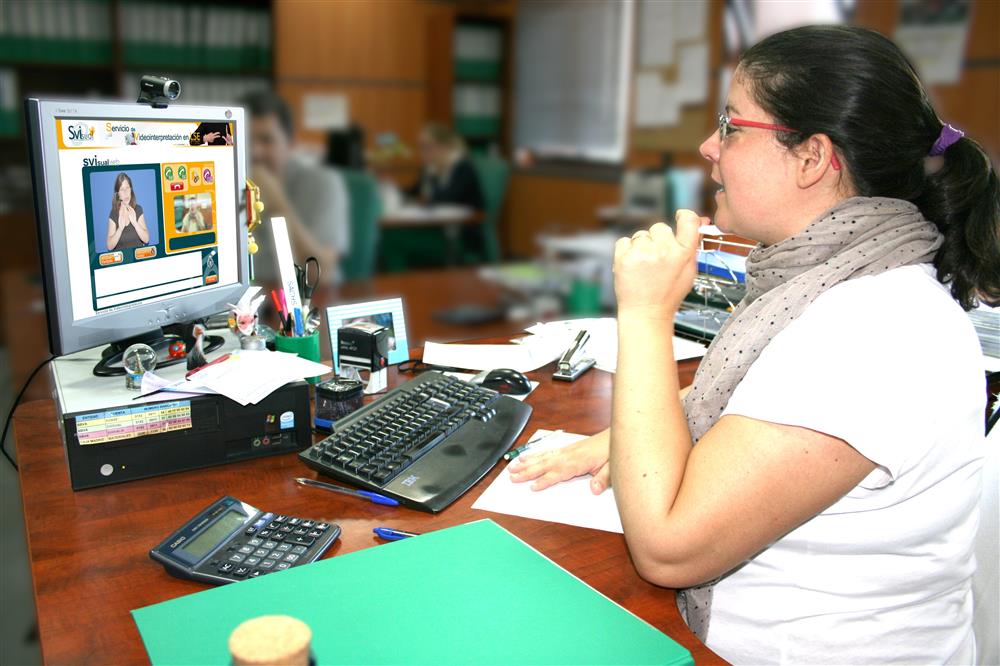 "SVIsual is an essential resource for deaf people, as it makes communication accessible in any situation." Concha Díaz, President of CNSE
The Fundación CNSE, a foundation related to the National Association of the Deaf and based in Madrid, promotes research and study of Spanish sign language. In 2009 it started SVIsual, a free video interpretation service in Spanish sign language that operates 24 hours a day on smart communication devices, using human sign interpreters. SVIsual is financed by services provided for companies and by government subsidies. In 2020 more than 170,000 calls were handled.
Problems Targeted
Deaf and hard of hearing persons often have difficulty in accessing telephone communication with hearing people.
Solution, Innovation and Impact
SVIsual is a free real-time video interpreting service that allows a deaf person to communicate with hearing people. After the user accesses the platform, he or she is supported by a sign language interpreter who contacts the recipient on their behalf and interprets the conversation between them. Almost 95 per cent of users communicate through the service via sign language, but lip reading, and written text chat are also possible. SVIsual can be opened through any smart device, such as mobile phones and tablets, or alternatively via the website or using videophone. Besides being targeted towards the deaf population in Spain, SVIsual works with public administrations and private companies such as telephone operators that want to make their products and services more accessible. Notably, 40 per cent of Fundación CNSE staff are deaf professionals who use SVIsual in their private lives. From 2009 to 2021 the number of calls received has grown by over 300 per cent. There has been a substantial increase of calls during the pandemic, with calls to the health care sector seeing the largest surge in volume.
Funding, Outlook and Transferability
SVIsual is funded through support from the Spanish Ministry of Health, along with contracts with private companies that provide access to SVIsual for their deaf customers. SVIsual is a replicable model that has proved useful during the pandemic, ensuring access to key COVID-19-related information and psychological care via preferential queueing systems. In the coming years Fundación CNSE will seek to increase the number of service users as well as the number of interpreters. It is also aiming to offer new functionalities, such as geolocation and on-demand booking.
Pictures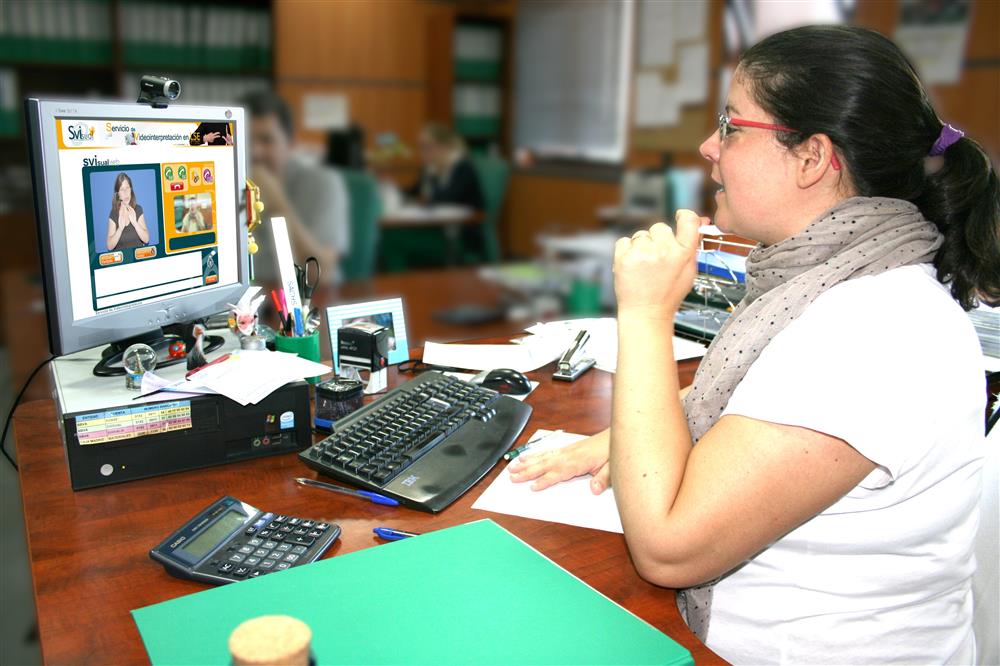 Regardless of the time of day or night, deaf persons can use the free video interpretation service
Videos
Downloads