Making e-mail communication accessible for persons with intellectual disabilities
Solution

Kolumba software

Organization

Prodis Foundation

Country of Implementation

Spain

Region

Europe

Subregion

Western Europe

Start Year

2014

First published

31.01.2018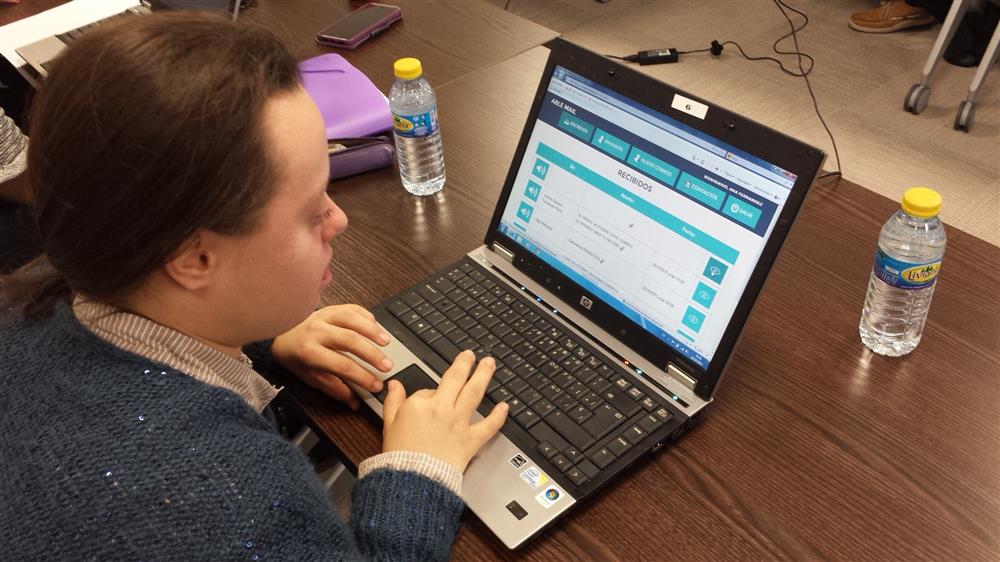 "Thanks to Kolumba I can write emails, receive them, and answer them. It is very easy." Julián Contreras, employee, Prodis Special Employment Centre
Fundacion Prodis is a Spanish foundation committed to supporting persons with intellectual disabilities in the areas of training, education, culture, sports, and leisure, with special focus on children and young people. In 2014, Fundacion Prodis developed Kolumba – an open source software that makes a personal Gmail account more accessible to persons with intellectual disabilities. The development was part of the European ABLE TO INCLUDE grant programme of the European Commission, aimed at the introduction of communicational accessibility for people with intellectual disabilities in any software development.
Problems Targeted
The use of e-mail has become indispensable in both professional and private life, but for persons with intellectual disabilities the surface of an ordinary e-mail account is often inaccessible and the use itself often poses difficulties.
Solution, Innovation and Impact
The project was commissioned with the support of Spanish and other European partners, including Thomas More (the largest university in Flanders) and the Building Bridges Programme (partly financed by the EU to facilitate access to employment and education). In Spain there have been three bodies driving the project: the Prodis Foundation, Ariadna Servicios Informáticos (a Spanish company providing ICT services to private companies and public administration bodies), and the Pompeu Fabra University in Barcelona. Fundacion Prodis developed Kolumba jointly with communication professionals, technology developers, and young people with intellectual disabilities who were trained and contributed to the development of the application based on their needs and preferences. The following three features of the application can be switched on and off on the ordinary Gmail surface when needed: Text and content simplifier (Simplext) A pictogram-text, text-pictogram, and pictogram-pictogram translation tool (Text2Picto) Text-to-speech functionalities These components can be integrated into the existing Gmail surface in English or Spanish without having to create a new account. The application is freely available to all through an open source development platform.
Funding, Outlook and Transferability
Kolumba was developed in both Spanish and English to allow for wider international access. By participating in international congresses in the intellectual disability context and within the technological sphere, Fundacion Prodis has shared its experience and knowledge of the application with many interested organizations and bodies, paving the way for further growth. In 2017 the Autonomous University of Madrid has run day sessions incorporating the topic of persons with intellectual disabilities, within which framework this project has been presented. Also, the Central European University, which has sought to create a joint accessibility project, has used the project's experience as a basis for its own work. The budget for this project was 231,884 Euro, to which the European Commission has provided half.
Pictures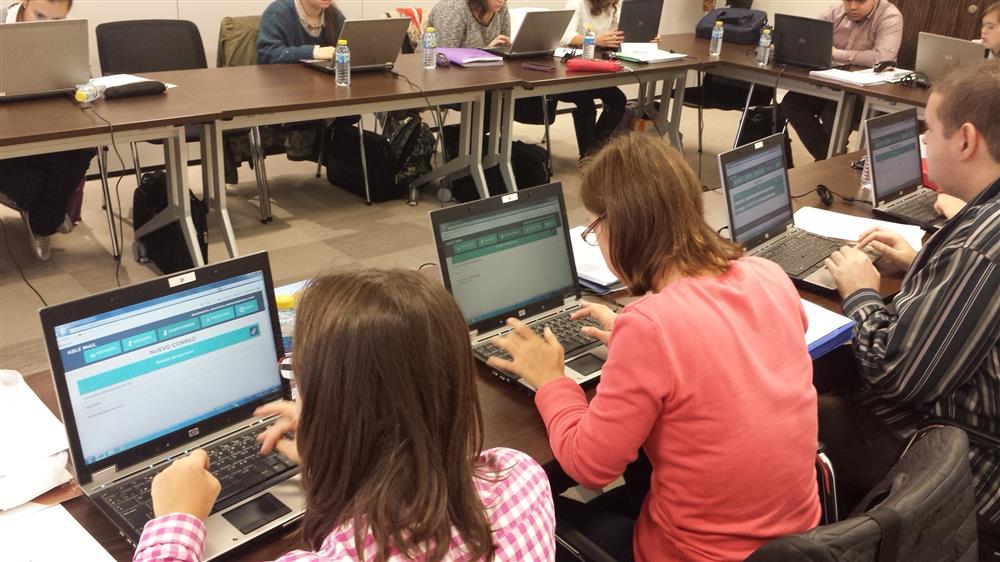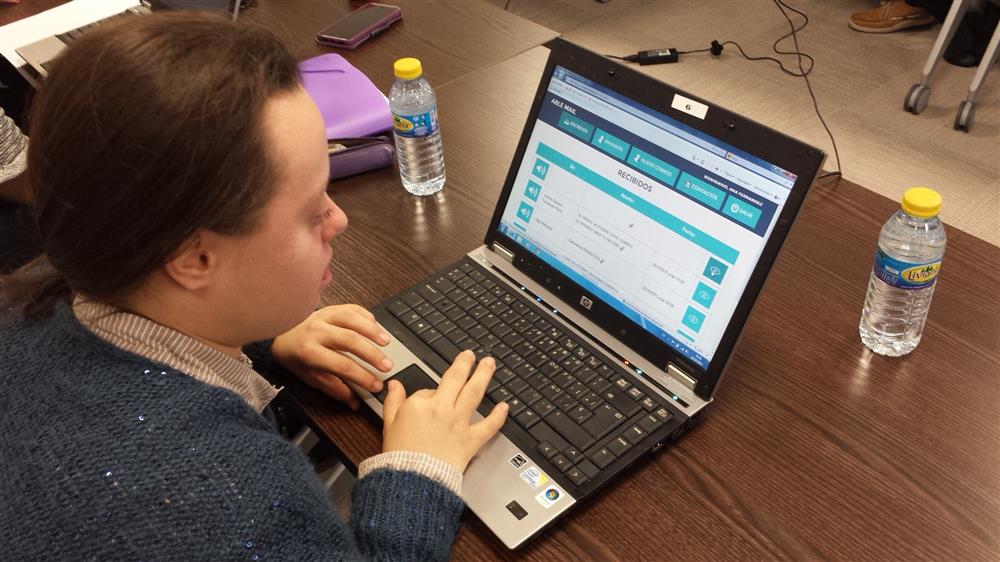 Kolumba makes the usage of Gmail much easier by simplifying the language and using pictograms and text-to-speech-functionalities.
Videos
Downloads