African telecom provider aiming at an inclusive workforce and accessible customer experience
Solution

Diversity & Inclusion Programme

Organization

Safaricom PLC

Country of Implementation

Kenya

Region

Africa

Subregion

Subsaharan Africa

Start Year

2014

First published

16.01.2022
"Our aim is to promote a diverse, inclusive workplace, free from any form of discrimination." Peter Ndegwa, CEO, Safaricom
Safaricom is a mobile telephone network operator headquartered in Nairobi, Kenya. Through its Diversity & Inclusion Programme, which was launched in 2016, the company has committed to having persons with disabilities constitute 5 per cent of its workforce by 2025. The company has made adaptations to its workplace and made all offices and sales outlets accessible. At the same time, it is making its products and services more accessible. Safaricom had approximately 5,600 employees in 2021.
Problems Targeted
Persons with disabilities in Kenya cannot easily access jobs because the workplace is not inclusive, and many products and services are not accessible.
Solution, Innovation and Impact
Safaricom's Diversity & Inclusion Programme is focused both on its own workplace and its customers. In 2021 persons with disabilities made up 2.6 per cent of the company's total workforce. To reach the target of 5 per cent, Safaricom is working with DPOs to create a recruitment pipeline. The company is also adapting its workplace to be more inclusive, for example, through ramps, adjustable desks, and assistive technologies. In addition, almost 400-line managers have undergone inclusion training. Among its inclusion measures for customers with disabilities are accessible shops and a priority assistance service. Some 600 staff, mostly in customer service, have been trained in Kenyan sign language. In addition, Safaricom's M-Pesa service, which is a mobile money transfer and payments service, has been adapted for users with visual disabilities. They can conduct financial transfers in Braille from a special smart watch and use the service through the M-Pesa Interactive Voice Response (IVR) system.
Funding, Outlook and Transferability
The Diversity & Inclusion Programme is funded entirely by Safaricom and is managed by a special unit. Since 2016, the company has spent approximately $2,4 million on the programme. Safaricom is active nationally and internationally to promote disability inclusion. In Kenya the company works with the National Council for Persons with Disabilities, the Kenya Union for the Blind, and the Kenya National Association of the Deaf, among others. It is also a consortium leader for the Global Disability Summit. The company aims to further facilitate the availability and affordability of assistive devices and technologies through its own products and services.
Pictures
Turning words into action: aiming to be a diverse and inclusive employer, Safaricom completely reworked its workplace and sales outlets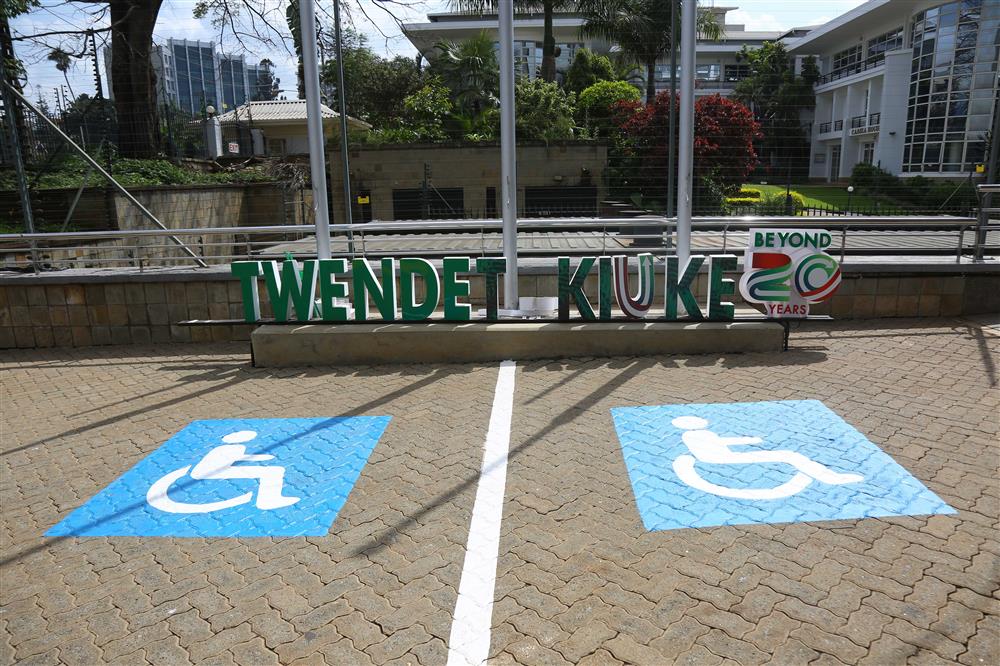 Downloads