New museum experiences for persons with learning difficulties
Organization

PIKSL - Living in the community gGmbH

Country of Implementation

Germany

Region

Europe

Subregion

Western Europe

In cooperation with

Antonia Eggeling Design

First published

31.01.2016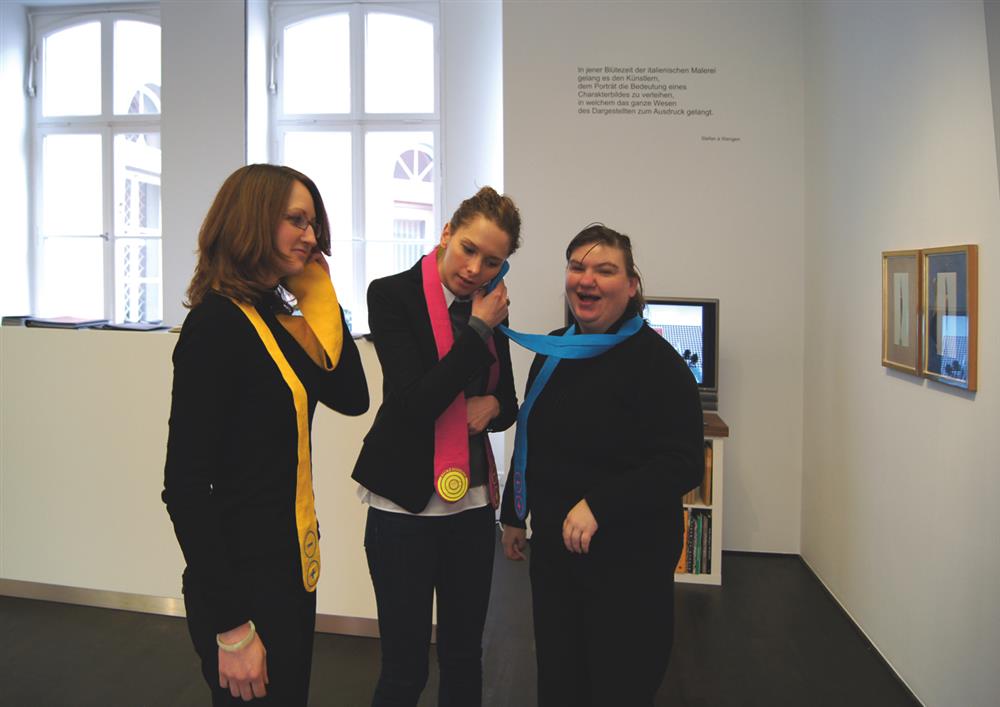 "Adventure Museum proves that the removal of barriers for people with learning difficulties provides additional value for society as a whole. At the same time, is creates possibilities for innovative business ideas." Mr. Tobias Marczinzik, Head of PIKSL
Problems Targeted
This project targets the inclusion and accessibility of people with learning difficulties who wish to enjoy the experience of visiting a museum more fully, as well as provides future business ideas for museums in general. Conversations with experts in the fields both of museum planning and people with disabilities have provided input to create a new way to experience a museum visit.
Solution, Innovation and Impact
Museums can enlarge their audiences through the use and distribution of "sound carrier scarfs" – a hardware device that enables the simple and understandable dissemination of content not only for people with learning difficulties but all visitors. The device features a barrier-free design and intuitive functions that represent a significant improvement over a regular audio guide. This new audio guide rests on the shoulders of the visitor like a scarf and has easy function keys. Moreover, people with learning difficulties have had direct input in the design of the device, making access to museum content simpler and easier for everyone.
Funding, Outlook and Transferability
The workshop concept, which has been developed together with people with learning difficulties, is adaptable for other contexts when accessible content is required. It brings together area experts and people with learning difficulties to develop specific products and devices. The concept of the "sound carrier scarf" is scalable and can be transferred to other projects and technologies. The sound scarf can be purchased or rented and has commercial potential.
Pictures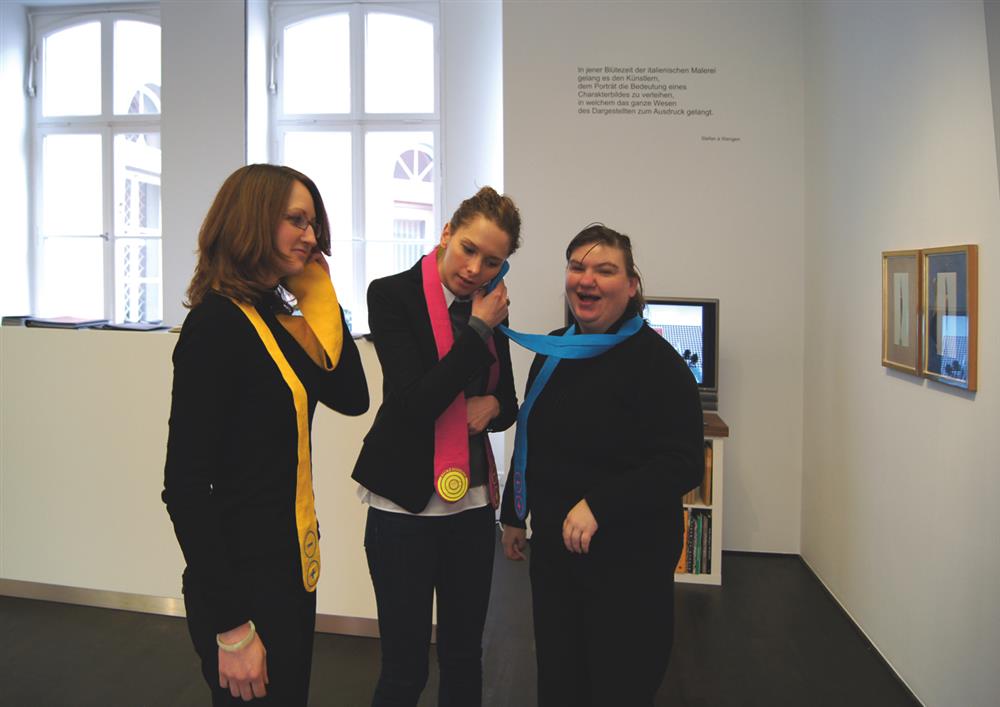 The "Sound Carrier Scarf" is a significant improvement over a regular audio-guide, especially for persons with learning difficulties.
Downloads