Training professional baristas in the Caribbean
Organization

Deaf Can! Coffee

Country of Implementation

Jamaica

Region

Latin America & Caribbean

Subregion

Caribbean

Start Year

2015

First published

31.01.2017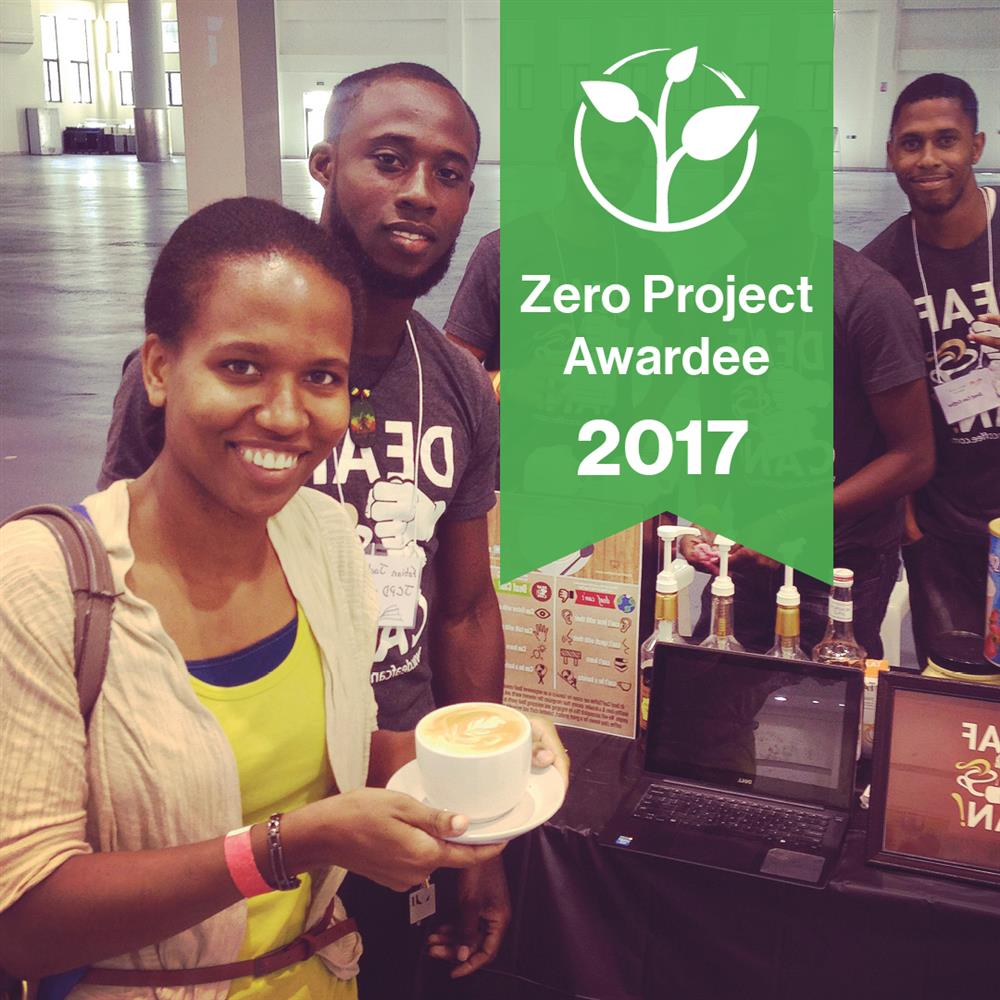 "When we started our small coffee shop I was nervous talking to customers, but now I'm very confident interacting with hearing people." Jerome Pindling, barista, Caribbean Christian Centre for the Deaf (age 17)
Problems Targeted
People with hearing impairments face many barriers when looking for employment, which often leads to frustration and demotivation, especially among younger persons.
Solution, Innovation and Impact
Deaf Can! Coffee engages deaf young people by focusing on their own interests, and equips them with the knowledge and confidence to operate a sustainable coffee venture. The young people are trained and certified as baristas, and the aim of the company is to operate coffee bars that are known to its customers for a great product, talented staff, and an enjoyable experience. Once the candidates complete training (which includes menu card preparation and financial and communication management), they are employed in the café, but also work upon request for mobile coffee stations set up by corporate organizations. Visual tools and iPads are used to bridge communication barriers with the customers; moreover, customers are taught greetings and how to place orders in sign language. The project started with one small coffee shop on the campus of a school for the deaf in Kingston, which has been significantly scaled-up to a larger and more cultivated café training centre, called the E3 Café.
Funding, Outlook and Transferability
Deaf Can! Coffee has an annual cost of US$40,000 and has obtained funding from the Digicel Foundation and other organizations. It continues working to facilitate sustainable national development in the core areas of skills training, work readiness, education, special needs, and community development. The practice has grown over the last year. Due to the project's immense success, a second branch was opened in a public space; and discussions are under way for a third location to be opened before the end of the year.
Pictures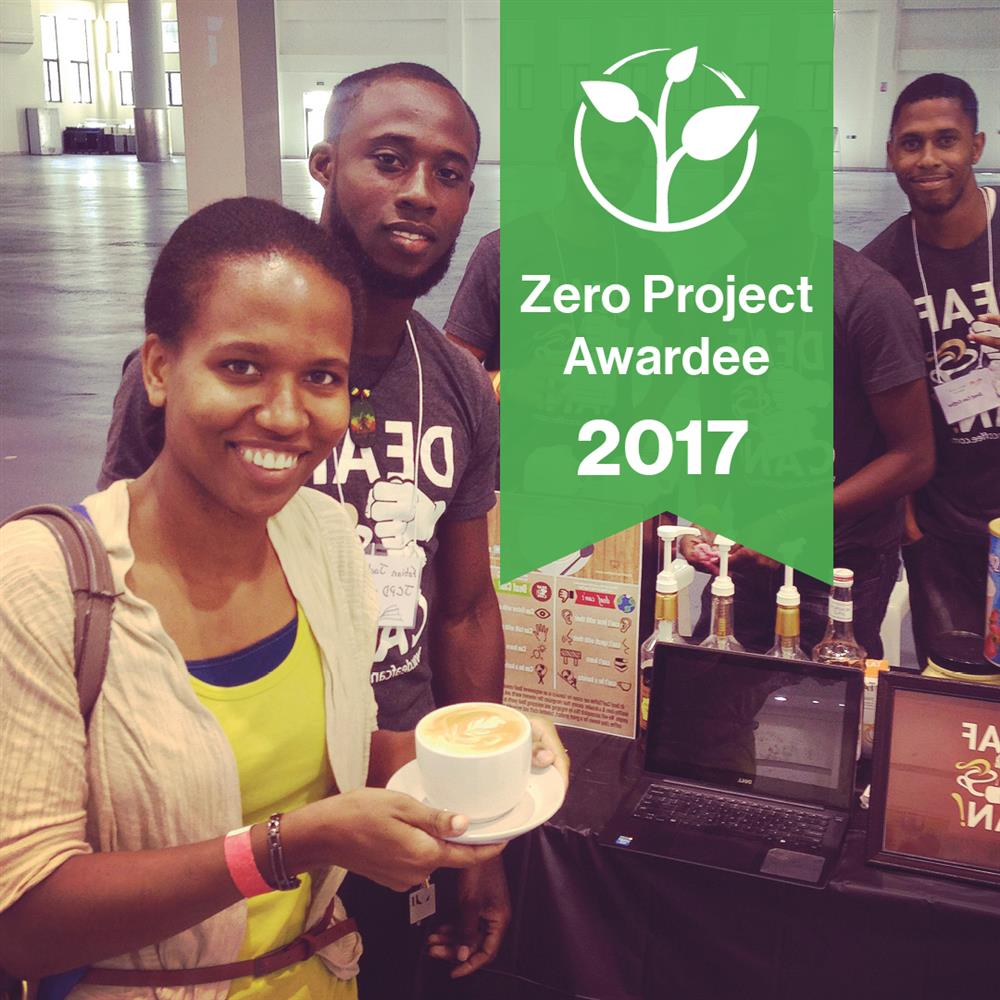 Baristas at Deaf Can! Coffee.
Downloads
THE STORY OF CARLYLE GABBIDON, CAFÉ MANAGER
"We are proving that the deaf can do anything!"
My name is Carlyle Gabbidon. I am 28 and the head barista at Deaf Can! Coffee. For the last year and a half, I've been responsible for managing the coffee shop at the School for the Deaf, where we started roasting coffee and brewing drinks. Now I am training the students in making food and baking, too. I've always wanted to work and use my talents, but before Deaf Can! Coffee started, I would do a side job for someone, such as fix a laptop or a phone, and they would expect it for free. I'd say it costs 2,000 Jamaican dollars, but a lot of people think that because I'm deaf I can be taken advantage of, and they wouldn't pay me for my work. When I was younger I went to a bakery because I wanted to learn how to make bread at a factory, but the boss said, "You're deaf, you can't, you're too slow." I said, "No, I can do this!" I felt like it wasn't fair and I was discouraged. Now we're opening up a public coffee shop in partnership with another café where Fabian – my assistant manager – and I work alongside hearing people. We're proving that deaf can do anything!