An indoor navigation system for the blind and visually impaired
Solution

Visually Impaired Navigation System for Indoor Venues

Organization

PoiLabs

Country of Implementation

Turkey

Region

Europe

Subregion

MENA

Start Year

2014

First published

13.01.2021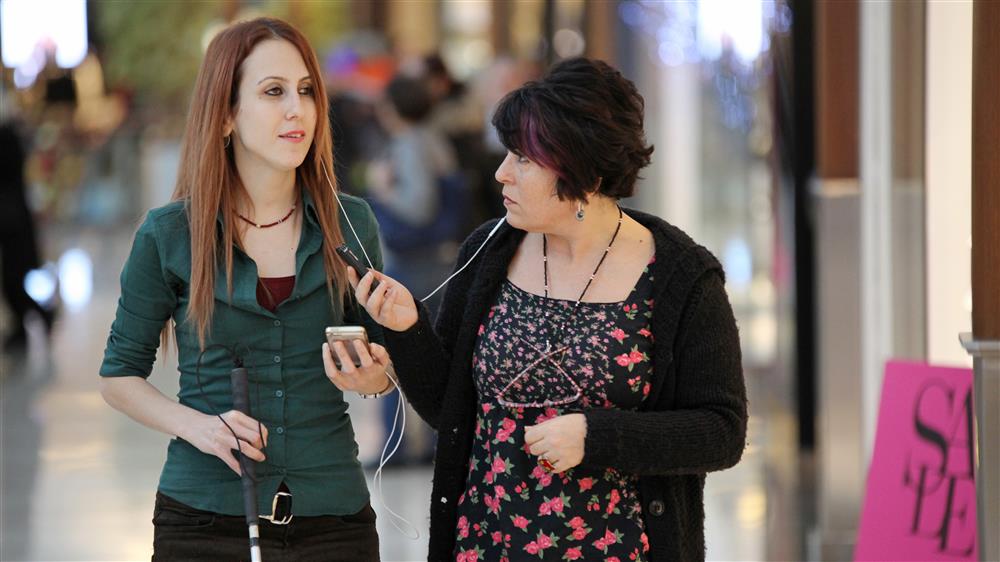 "With our indoor navigation people feel safe, are confident, and enjoy themselves." Ersin Guray, Founder and CEO, PioLabs
In 2014, PoiLabs, a tech start-up based in Istanbul, launched an indoor navigation system to make large and complex spaces such as shopping malls, universities, airports, and museums accessible for users who are blind or visually impaired. The system uses a combination of beacon devices, algorithms, and real time voice-guided navigation on a mobile application, such as phones and tablets, to support users. From 2014 to 2020, PoiLabs has introduced the navigation system in 12 Turkish cities.
Problems Targeted
Navigation in large indoor spaces is a challenge for people with visual impairments or who are blind.
Solution, Innovation and Impact
To start, PoiLabs and the building management agree on plan of cooperation, and PoiLabs then installs iBeacon sensors throughout an indoor venue, which are connected to the mobile application to provide voice-guided navigation to a user. The beacons do not require any cabling, are easy to install, and have a battery life of four years. A user needs only to download the mobile app (available both in Android and Apple-iOS) on their smartphone and can choose from three functions. "Poi List" gives information about all points of interest in the building. With "Free Move" users get information about nearby points with directions, e.g., "Meeting Room 2, on the left." In "Navigation" mode users get navigation to the nearest bathroom or to a selected point, including a route briefing. PoiLabs developed this service with the support of the NGO Young Guru Academy, which works with people with visual impairments. From 2014 to 2020, PoiLabs has made more than 4.5 million square meters accessible in 12 cities of Turkey.
Funding, Outlook and Transferability
From 2017 to 2020, PoiLabs partnered with Turkcell, a major Turkish telecom, which was crucial in scaling up the distribution of the technology. Turkcell not only promoted PoiLabs, the company took over the monthly charges of the different venues. With this business model, PoiLabs had an annual growth rate of 85 per cent. During the COVID-19 pandemic, the Turkcell cooperation ended and PoiLabs continued to provide the service by launching a new mobile application called 'Blindoors'. This application is self-funded by PoiLabs, which is currently looking for sponsors of the service. By 2025, PoiLabs aims to increase the number of accessible venues globally to 500.
Pictures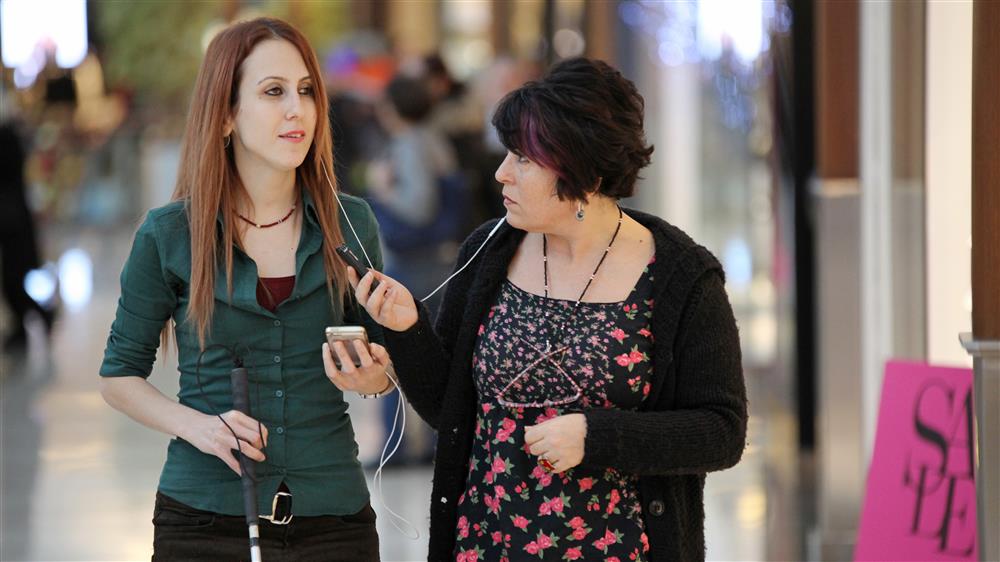 Two women enjoy exploring a shopping mall thanks to PoiLabs.
Videos
Downloads