Toolkit and training to make health facilities in low-income countries more accessible
Solution

Accessibility Standards and Audit Pack

Organization

Sightsavers

Country of Implementation

Bangladesh

Region

Asia & Pacific

Subregion

South Asia

Start Year

2018

First published

16.01.2022
"In all our current work, we are incorporating measurements and recommendations from Sightsavers' standards." Ikechukwu Ngwu, Federal Capital Territory Authority, Nigeria
Launched in 2018 by the UK-based NGO Sightsavers, the Accessibility Standards and Audit Pack is a toolkit used to assess the accessibility of health facilities and to execute renovation or construction. It is freely available online and includes multiple modules, including a training unit by Sightsavers. Using the toolkit, 50 hospitals in eight countries in Asia and sub-Saharan Africa have been audited, and 16 renovations had been completed by September 2021.
Problems Targeted
Governments, health service providers and DPOs often lack the necessary tools and knowledge to address accessibility barriers in health facilities.
Solution, Innovation and Impact
Sightsavers' Accessibility Standards and Audit Pack is a toolkit – available for free online and in hard copy – to audit the accessibility of health facilities and develop action plans for accessibility renovations. The pack includes (1) a training module by Sightsavers, (2) the accessibility standards manual, (3) an audit checklist, (4) a report template, (5) a planning and budgeting tool, and (6) a scoring card. Tools are designed to be accessible to ensure that people with disabilities can lead the process and are organized in chapters focused on different environments (e.g., parking, reception, and toilets) and referring to specific components (e.g., doors, steps, and ramps). Over 200 members of DPOs, governments, and the private sector have participated in the audit training. From 2018 to September 2021 the pack has been used in eight countries to audit 50 hospitals and conduct eleven accessibility renovations across Bangladesh, Malawi, Mozambique, Nigeria, and Pakistan. Sightsavers has also created an alternative version focusing on the wider built environment.
Funding, Outlook and Transferability
Sightsavers funded the production of the toolkit at a cost of $11,000. For the projects that use the pack, activities such as training and auditing are funded by Sightsavers, often by UK Aid, costing $5,000 to $10,000. Any costs for accessibility renovations must be covered by governments as well as the private sector. The NGO plans to scale up the dissemination and use of the toolkit worldwide and will also explore the design of a free online training on their accessibility auditing methodology.
Pictures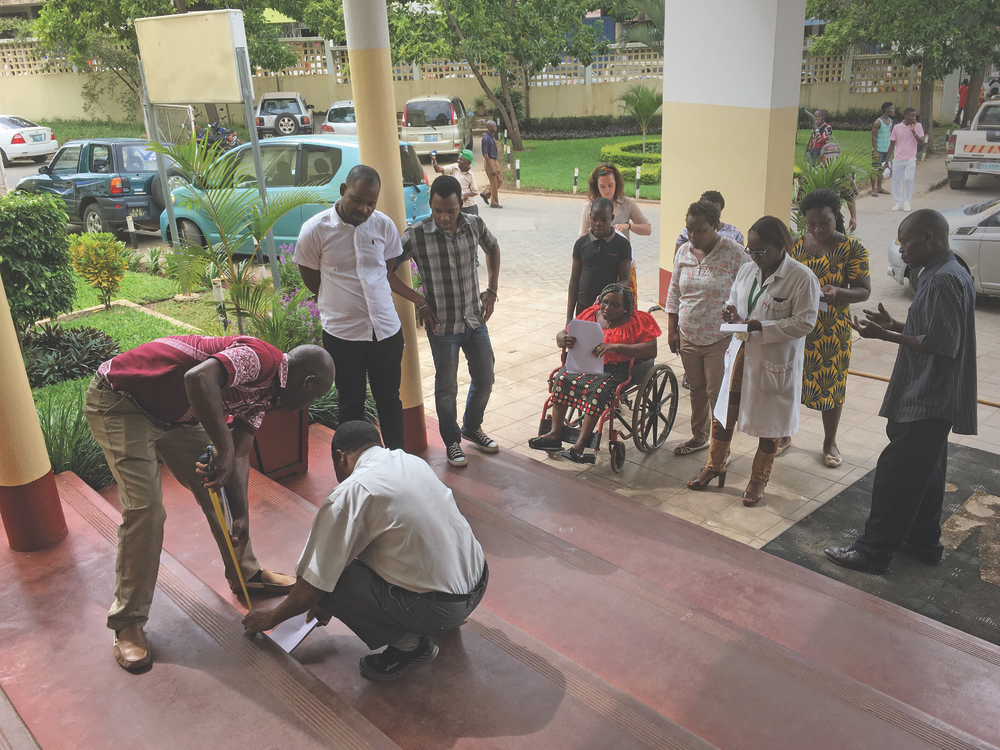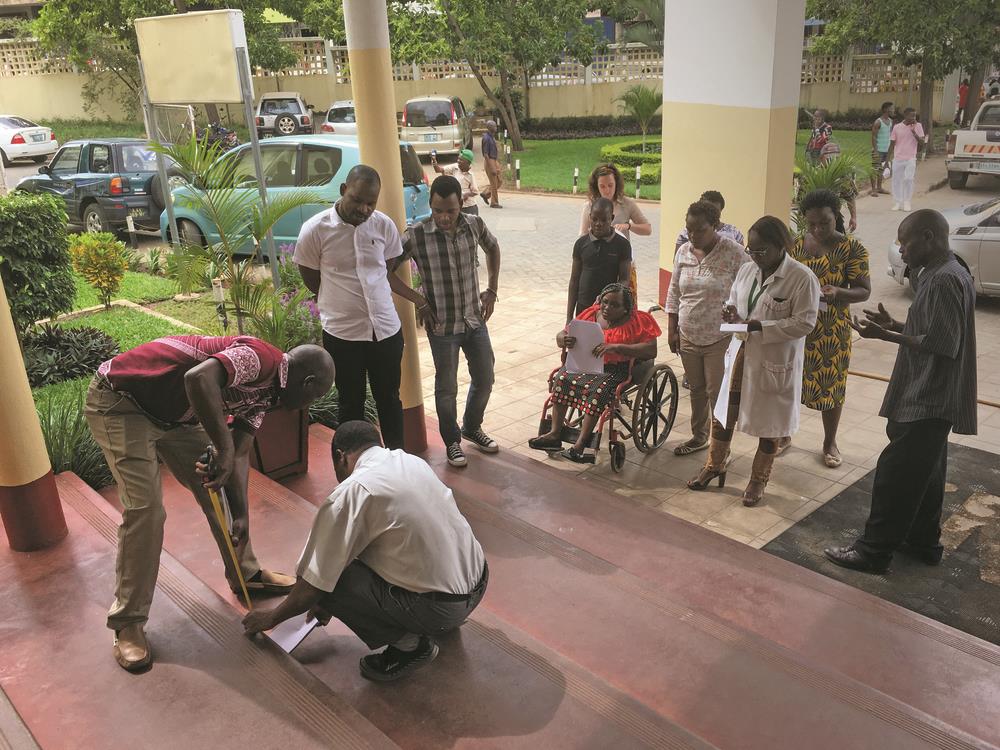 The Pack is designed to put people with disabilities in the centre of the auditing process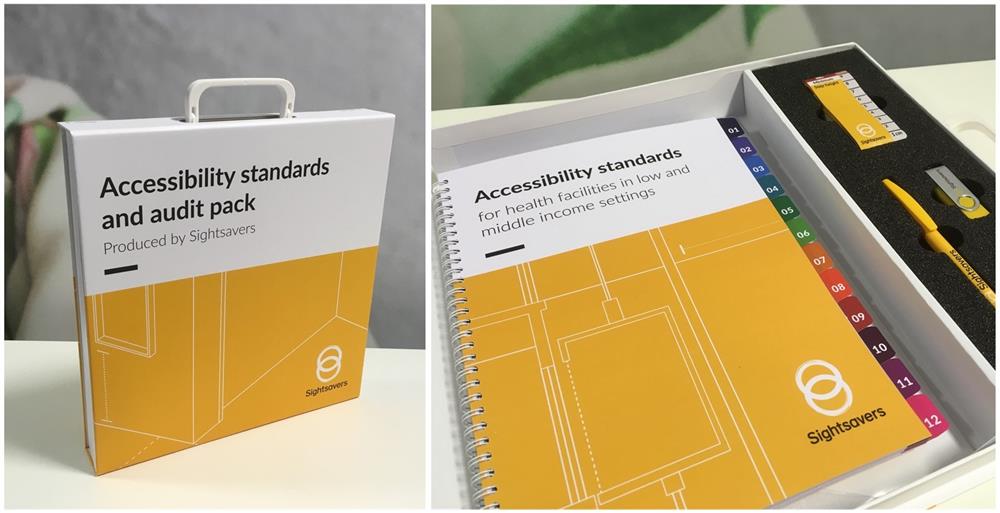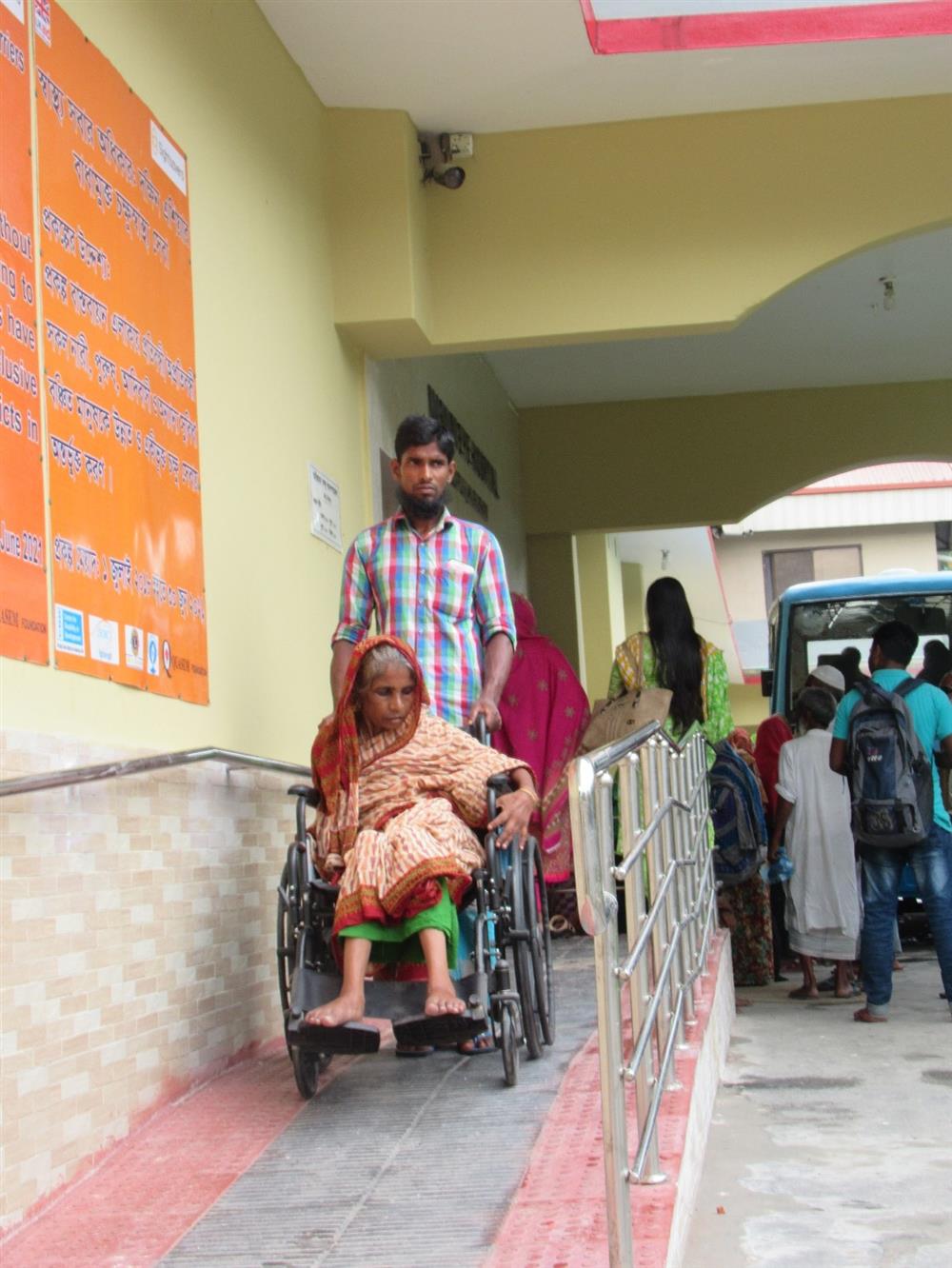 Videos
Downloads