Career development and job matching support for graduates with disabilities
Solution

CareER Programmes

Organization

CareER Association

Country of Implementation

China - Hong Kong

Region

Asia & Pacific

Subregion

Southeast Asia

City

Hong Kong

Start Year

2014

First published

13.01.2021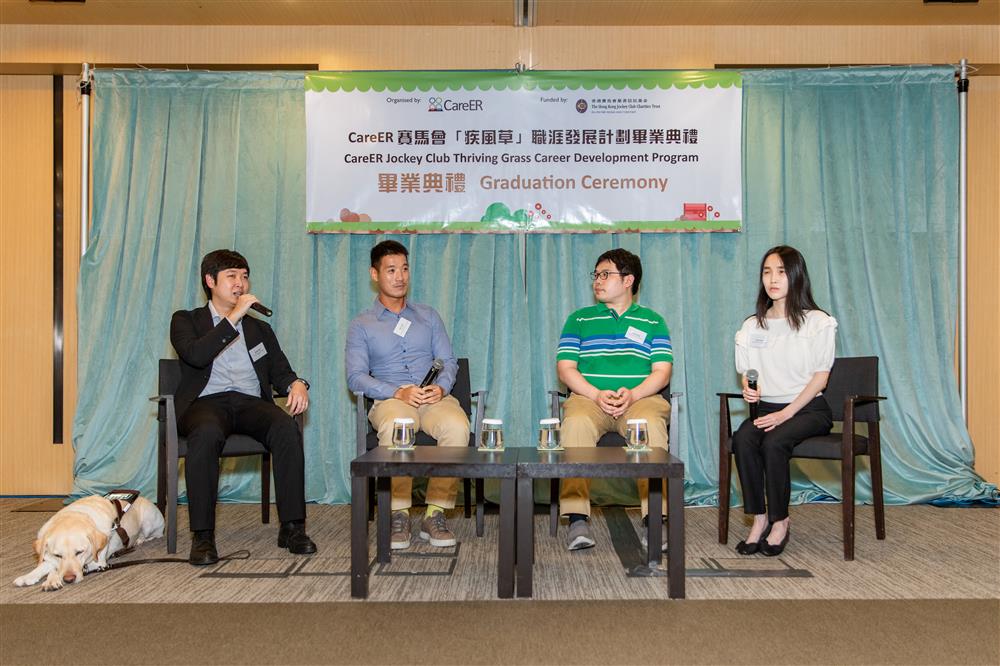 "We are empowering people with disabilities to find careers through peer support and with corporate partnerships." Walter Tsui, Co-founder and CEO, CareER
CareER Association is a charitable organization based in Hong Kong. In 2014 the organization started to provide career development, peer support, and job matching services for students and graduates with disabilities to support a smooth transition from university to employment. It also offers training workshops and coordinates internship opportunities. In 2020 it has nearly 600 people registered in its jobseeker database, and supports approximately 60 job placements a year.
Problems Targeted
There are few career opportunities for graduates with disabilities that match their education and skills.
Solution, Innovation and Impact
The CareER programme fills the gap between graduates with disabilities and the job market. It offers free peer support and career development programmes, such as job skills training workshops and career advice. In addition, the organization provides an internship programme, so graduates can gain work experience; and it offers assessments, job coaching, and counselling to those further from the job market. From 2014 to 2020, CareER has recorded approximately 60 job placements annually. Moreover, CareER has built strong relationships with special education offices in universities to promote its services and recruit students and graduates, and holds an annual meeting bringing all these offices together to discuss and share project plans and strategies. CareER has thirteen employees, six of whom are persons with disabilities. It is the first higher education student and alumni union for persons with disabilities in Hong Kong, and in 2020 is the only NGO in Hong Kong providing services to all ten of the disabilities recognized by the government.
Funding, Outlook and Transferability
CareER's annual budget is €490,000. Half of its funding comes from the Hong Kong Jockey Club Charities Trust, a well-known association of business people, and other private charitable trusts. The remaining comes from corporate sponsorships and annual fundraising. CareER is working with such companies as Goldman Sachs, J.P. Morgan, AXA, and Generali as employment partners. Looking ahead, CareER aims to develop a scholarship and alumni mentorship programme by 2023. It is also developing Hong Kong's first disability inclusion index, which measures corporate diversity and inclusive culture.
Pictures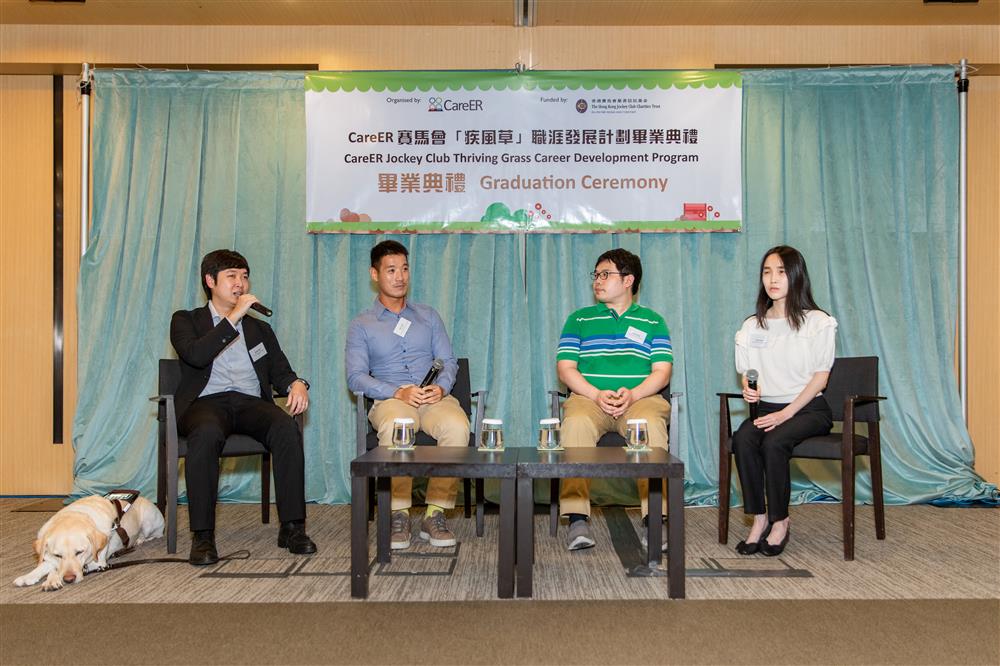 Walter Tsui of CareER moderates a panel at a Career Development Programme graduation ceremony.
Videos
Downloads