Comprehensive programme to make a university accessible for all students
Solution

Higher Education for All

Organization

King Abdulaziz University

Country of Implementation

Saudi Arabia

Region

Asia & Pacific

Subregion

MENA

City

Jeddah

Start Year

2014

First published

16.01.2022
"We are committed to providing the most inclusive learning experience possible for students with disabilities." Dr Wajdi Wazzan, Vice Dean for Persons with Disabilities, KAU
The King Abdulaziz University (KAU) is a leading higher education institution in Jeddah, Saudi Arabia. In 2014 it initiated the Higher Education for All programme, which provides a variety of services for persons with disabilities, from adaptions within the university's-built environment to a review of academic acceptance procedures. Between 2014 and 2021, KAU had over 1,000 students with disabilities graduating from its programmes. The programme has also led to the establishment of the Vice Deanship for persons with disabilities.
Problems Targeted
Students with disabilities in Saudi Arabia do not have equal access to higher education due to inaccessible environments and educational material.
Solution, Innovation and Impact
In 2014, KAU launched a programme called Higher Education for All, which improved the accessibility of its campus and academic curriculum, simplified the admission process, provided full participation in university life, and assisted with placement opportunities after studies. As part of this initiative, KAU enhanced its built environment by installing ramps, automatic doors, parking spaces, and tactile paving, among other features. It also introduced books in accessible formats along with a curriculum for students with hearing disabilities. The university formed special committees to grant admissions to students in Bachelors, Masters, and PhD programmes. In 2014, 68 students with disabilities enrolled in the university, and this number increased to 1,078 in 2020. Due to this increase, the university also established a Vice Deanship for Persons with Disabilities, a position that ensures accessibility in all areas of the university from staff management to programme development.
Funding, Outlook and Transferability
KAU is a public university funded by the Saudi Arabian Government, and it receives grants from the Ministry of Education for the Higher Education for All programme. Changing the built environment cost the university $2 million and purchasing learning equipment such as Braille Sense amounted to $1.5 million. The university intends to replicate features such as installing Bluetooth technology pathways at Umm Al-Qura University (Mecca) and at Kuwait University. In 2022 KAU plans to open its Institute on Empowering Persons with Disabilities, which will be a first of its kind in the Middle East for inclusion and disability research
Pictures
The Vice Deanship for Persons with Disabilities is testing new Braille devices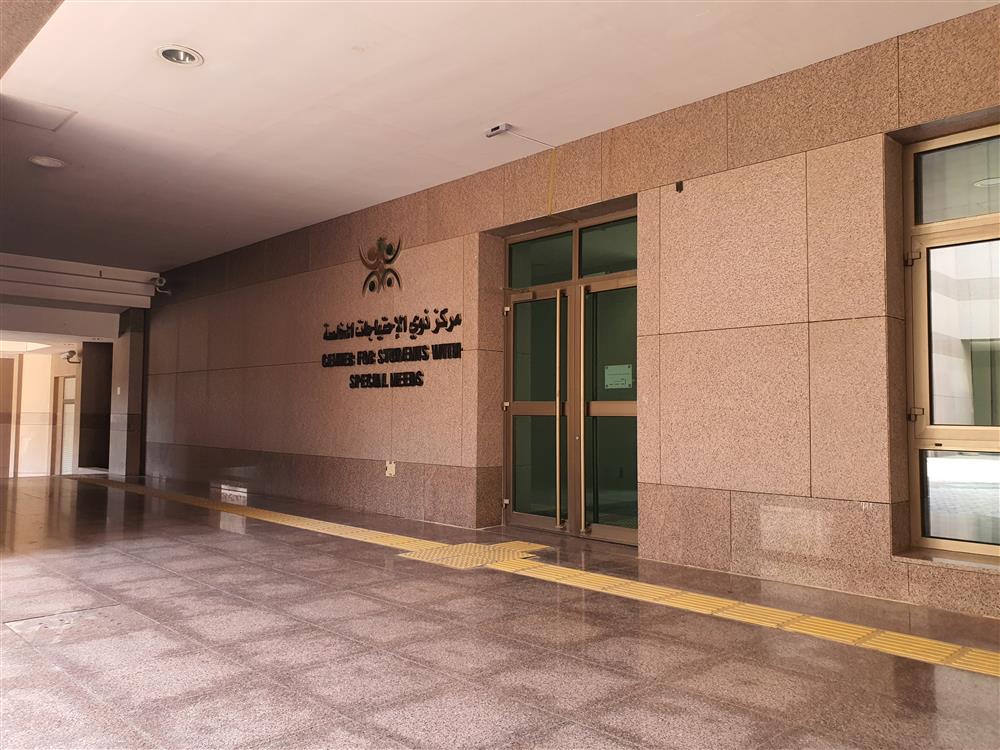 Videos
Downloads