Textbooks in electronic, audio and video formats for mainstream primary schools
Solution

DAISY Textbooks

Organization

UNICEF - United Nations Children's Fund

Country of Implementation

Montenegro

Region

Europe

Subregion

Central and Eastern Europe

Start Year

2013

First published

31.01.2020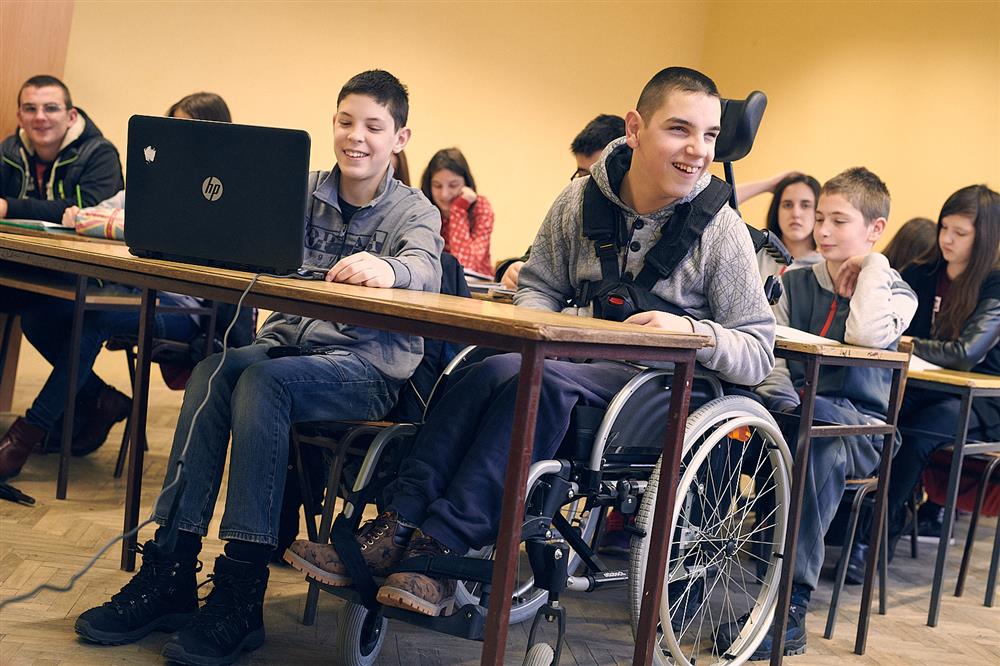 "It is much better and more effective to listen and form images in my mind that I can analyse easily. I can even retell the stories." Aferdita Berishaj, student and DAISY book user
In 2013, the United Nations Children's Fund (UNICEF) launched a project across Montenegro to produce DAISY-standard audio-visual books and make them available in mainstream primary schools. The project aims to make learning materials accessible to students with various disabilities, such as blindness and dyslexia, and at the same time to enable them to study alongside their peers to create an inclusive educational environment. The project started in 25 schools and was expanded to 70 by 2019.
Problems Targeted
Many children with disabilities attend regular schools in Montenegro, but there is a lack of accessible teaching materials and trained teachers.
Solution, Innovation and Impact
DAISY is an international standard of digital talking books. The textbooks have visual and audio options whereby text can be enlarged, and each word is highlighted as it is spoken by the narrator, enabling children with disabilities – such as those who are blind or have dyslexia or dysgraphia – to follow more easily. The books are generally used at a class level via a classroom computer and a display screen so that all children with and without disabilities can learn together. The children can also use their own devices and review the DAISY textbooks at home. UNICEF Montenegro cooperated with the Resource Centre for Children with Physical, Visual, and Combined Disabilities - Podgorica, which converts the books to DAISY format, with the help of Drama Academy teachers and students as narrators. National Textbooks Publishing Agency took over the production in 2016, after a successful pilot production and implementation of DAISY textbooks. In addition, UNICEF Montenegro has partnered with the Bureau of Education and the Ministry of Education to enable the large-scale training of teachers to use DAISY in regular classrooms. Evaluation of the pilot in 2014 showed that students with disabilities who used DAISY textbooks in school were highly independent when studying at home and did not require as much support. By 2019, ten textbooks have been converted to DAISY format, covering language learning and history. As of early 2019, the method has been expanded to include half of all primary schools in the country.
Funding, Outlook and Transferability
Total funding from UNICEF since 2013 is €55,000, covering teacher training, capacity-building for producing the DAISY books, plus the pilot review. The Textbook Publishing Agency have provided additional funds since 2017. The new National Inclusive Education Strategy, which was adopted in 2018, has defined the use of assistive technologies as one of the objectives to support classroom learning. Thus, government funding now covers most costs, with UNICEF supporting only the teacher training. The project uses internationally recognized technology, which has made the model highly replicable for similar contexts. Next steps for the project include creating awareness on the use of DAISY textbooks and its impact on learning.
Pictures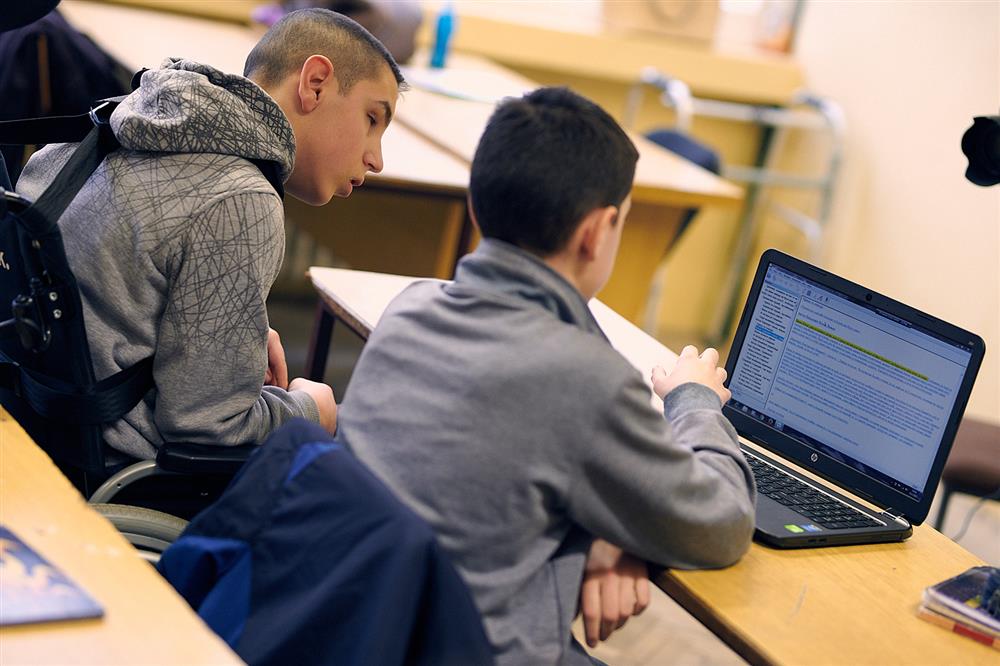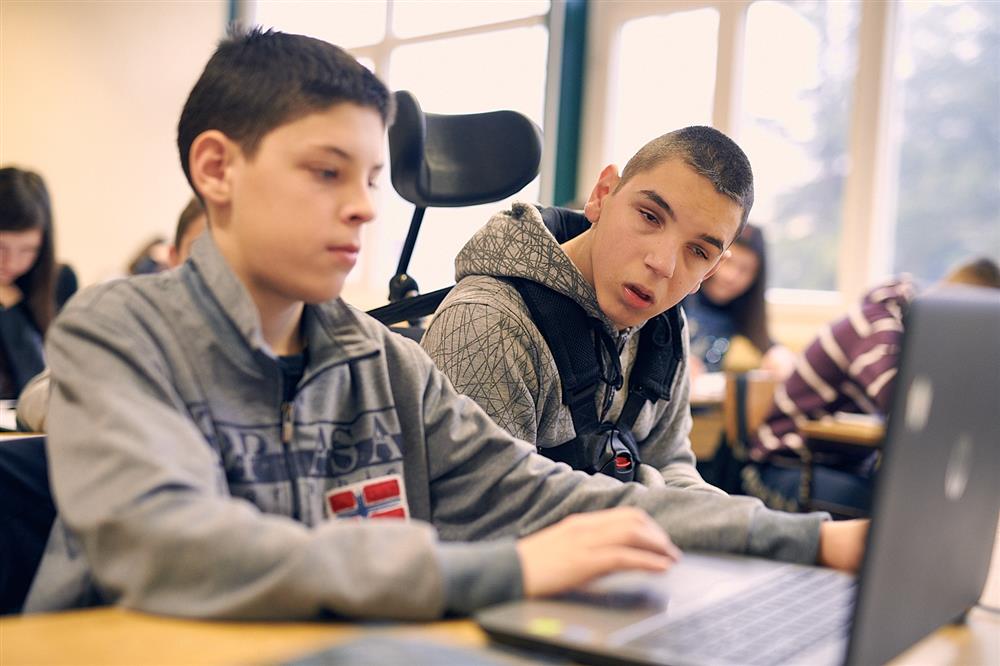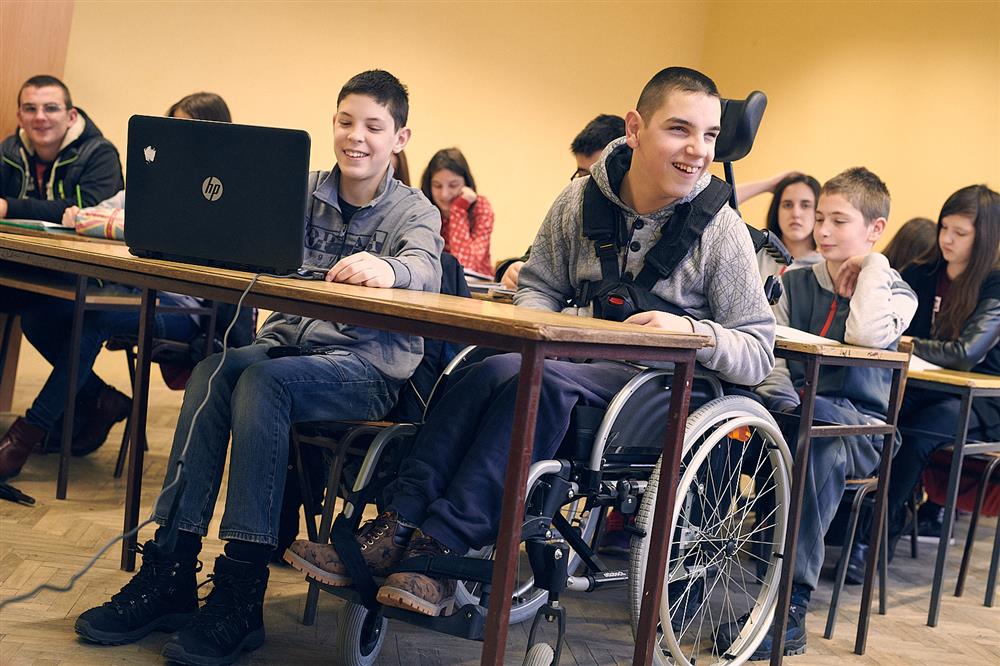 Children with different disabilities learning together. © dusko.miljanic@gmail.com
Videos
Downloads