A tool to teach blind children how to read and write by using Braille
Solution

Braitico (Braille learning tool)

Organization

ONCE Foundation

Country of Implementation

Spain

Region

Europe

Subregion

Western Europe

Start Year

2014

First published

31.01.2020
"The children books allow me to teach letters to the entire class. This helps me to create a mental map of the dots to read and write." A Braitico teacher
In 2014 Fundación ONCE, a leading foundation based in Madrid, launched a free education model called Braitico for children who are blind or have low vision. The programme uses an accessible app along with a combination of learning tools, such as stories and games, to teach Braille to students with and without blindness. Braitico uses a step-by-step approach right from infancy up to 12 years.
Problems Targeted
Even though students with blindness or low vision in Spain study in mainstream schools, most of them cannot cope with the curriculum due to the lack of accessible material.
Solution, Innovation and Impact
Braitico teaches children the use of Braille in a fun and simple way and consists of four modules divided by age, from birth to the end of primary education (0–12 years). The training is performed by one of ONCE's 23 Specific Educational Support Teams based throughout Spain. Each module contains instructions for teachers and different activities depending on the literacy age. The first module works to develop literacy skills before the student begins to use Braille. Teachers and professionals who work with blind children aged 0–2 use this module to promote the children's interest in everything around them. The second module, for children aged 2–5, includes pre-reading and pre-writing in Braille. The third module is for children aged 5–8, during which time they learn how to read and write Braille and decode the symbols. The final and fourth module of Braitico aims to strengthen the effectiveness of literacy once the children have learned to read and write. Between 2017 and 2019, 106 children have used Braitico.
Funding, Outlook and Transferability
Braitico was developed by the Fundación ONCE staff with sponsorship by the Spanish Braille Commission. Going forward, the foundation aims to train more teachers on how to use the modules and to spread the programme across Latin America. It also hopes to develop the programme for students who are both deaf and –blind, and to translate it into other official languages of the Spanish state, which include Catalan, Galician, and Basque. The ultimate objective of Fundación ONCE is that Braitico becomes a fundamental tool for all teachers in Spain who have blind students in their classrooms.
Pictures
Braitico teaches children the use of Braille in a fun and simple way according to their age.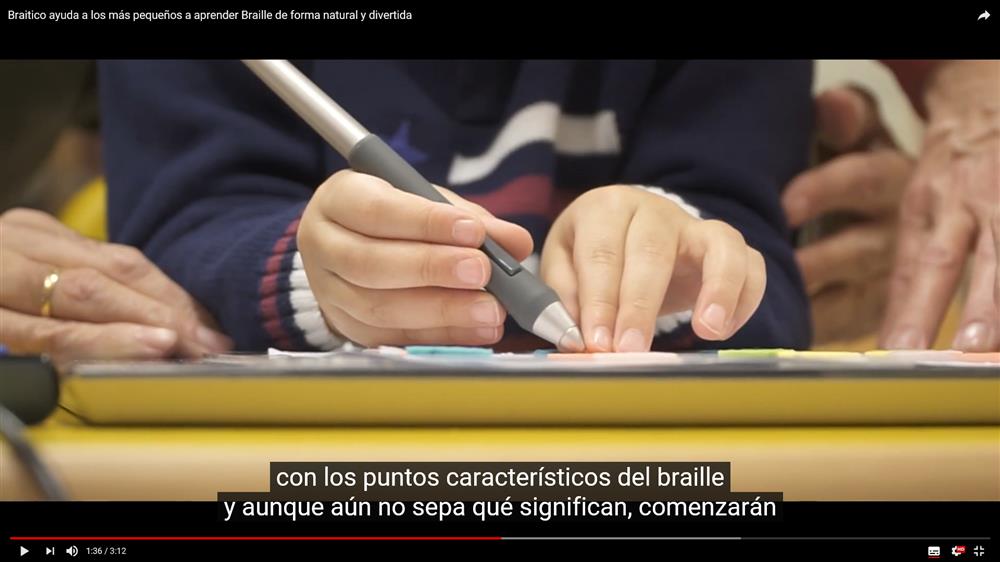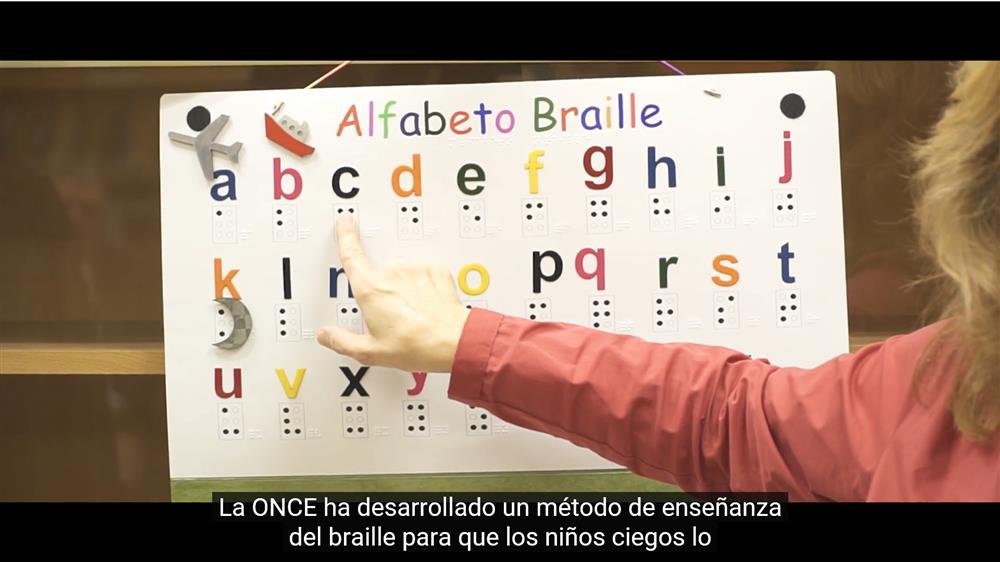 Videos
Downloads