700 early childhood centres across the whole country
Solution

Integrated Early Childhood Care Model

Organization

INAIPI - National Institute for Comprehensive Early Childhood Care Dominican Republic

Country of Implementation

Dominican Republic

Region

Latin America & Caribbean

Subregion

Caribbean

Start Year

2015

First published

31.01.2020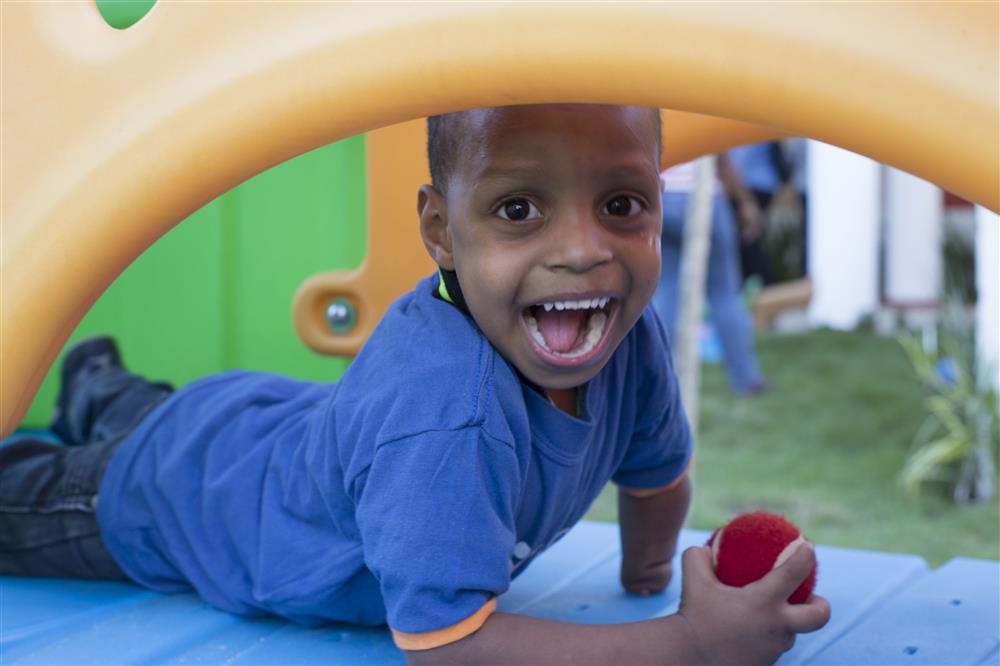 "Once my grandson got into the programme, he began to receive therapies for free and got health insurance." Dania Payano, grandmother of a beneficiary
In 2015, the National Institute for Comprehensive Early Childhood Care (INAIPI) launched the Integrated Early Childhood Care Model to introduce comprehensive early childhood care centres for children with and without disabilities aged 45 days to 5 years. The centres provide education, health, and nutrition services as well as assistance to families. An essential part of the model is the detection of disabilities and the assurance that children with disabilities receive support and equal opportunities. In 2019, there are almost 700 centres throughout the Dominican Republic, with some 11,000 employees.
Problems Targeted
Many young children with disabilities in the Dominican Republic do not access early diagnosis and support due to a lack of awareness, lack of follow-up by parents and medical staff, a lack of specialists, and few facilities to provide them with care.
Solution, Innovation and Impact
The programme model foresees six components for successful and effective early childhood intervention. During the initial education component, assistants and education coordinators observe the first signs of deviation from regular development and make the appropriate referral for adequate support. This includes therapeutic support and inclusion in classrooms that have special equipment to play and learn. The training and education of parents supports violence prevention and facilitates greater awareness and acceptance by families. Finally, health and nutrition requirements are adjusted to the needs of the young children. The children attend the early childhood care centres eight hours per day, Monday–Friday, for 11 months of the year. For children entering primary school there is a transition protocol whereby they are supervised for a year to ensure their support and inclusion. Since 2015, more than 195,000 children have enrolled, and 1,144 children with disabilities have received support.
Funding, Outlook and Transferability
INAIPI has an annual budget assigned by law as well as annual operating and purchasing plans. In 2019, the budget is $97 million. To enforce the policy, there are regular visits and checks from INAIPI staff to the centres and to parents. In addition, there are permanent awareness training campaigns for most of the 11,000 personnel to keep them up to date with the most recent developments in early childhood care. INAIPI plans to improve the programme by maintaining and expanding agreements with other organizations to provide specialized care, and to further train staff to identify and support children with disabilities and their families.
Pictures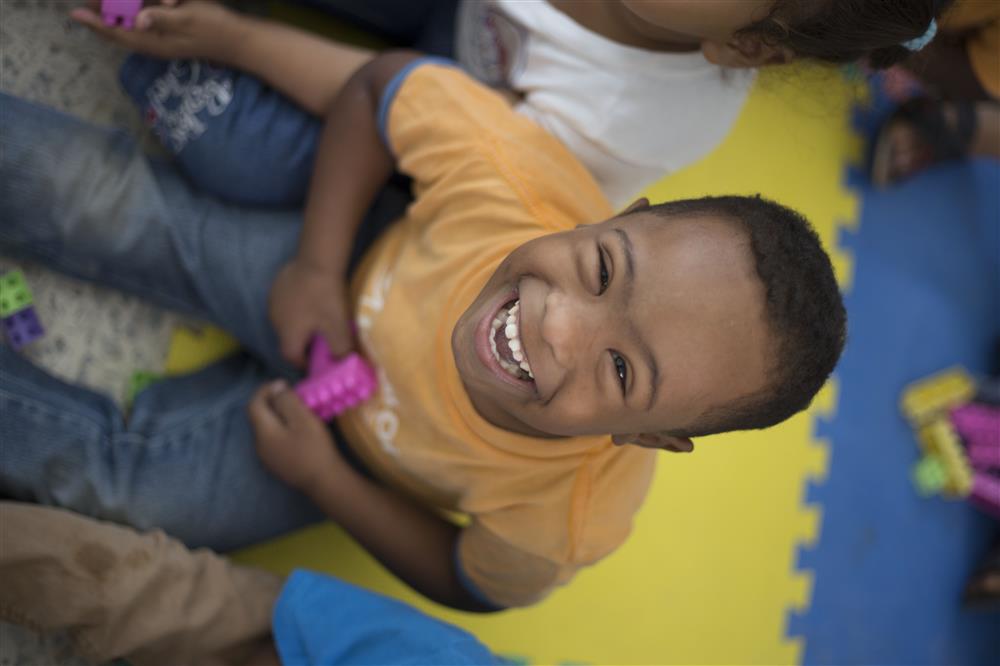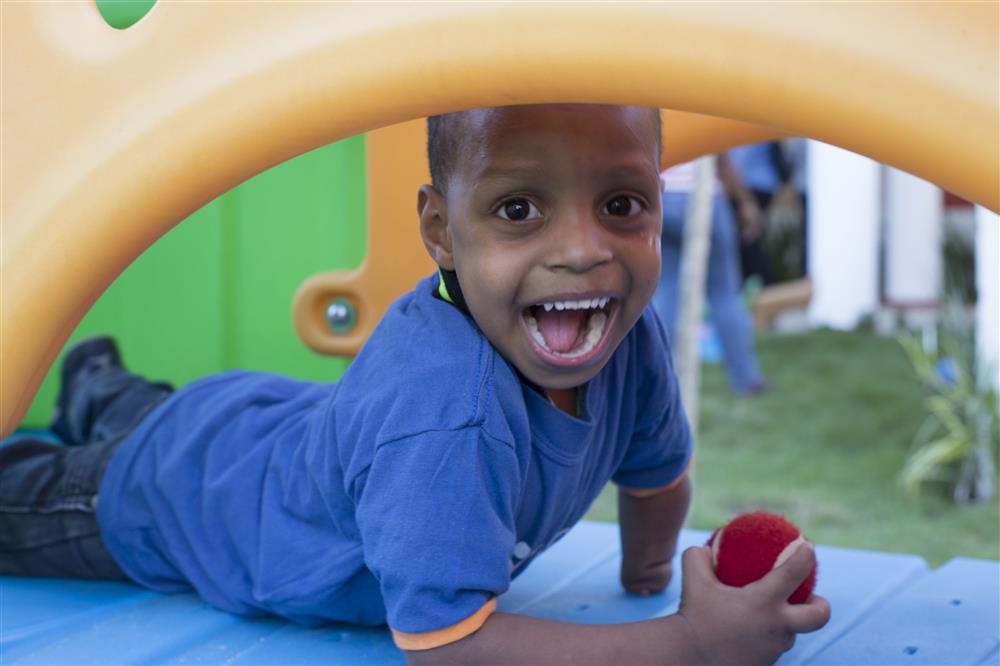 Children attend the early childhood care centres eight hours per day, Monday to Friday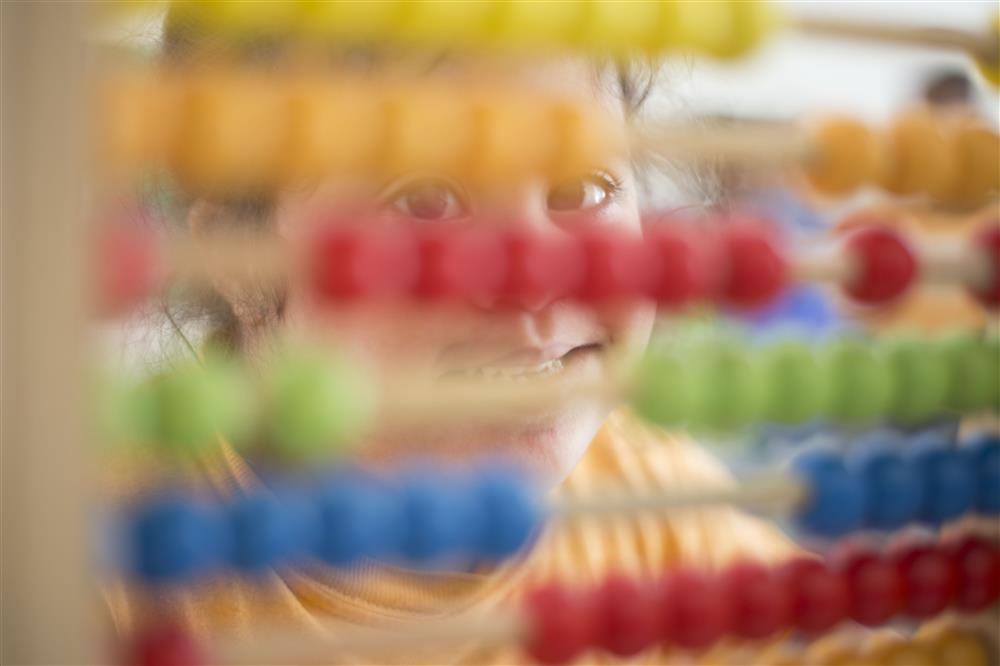 Videos
Downloads
THE STORY OF CRISTIAN SEVERINO (5), A USER OF AN EARLY-CHILDHOOD CENTRE
"The facilities create and adapt the programme, the space, and the attention provided."
Cristian is a child with cerebral palsy. Before Cristian entered the programme of the Instituto Nacional de Atención Integral a la Primera Infancia (National Institute for Early Childhood Care – INAIPI), serving under-five children and their families, he did not have a birth certificate, was neglected by his parents, and did not have access to care facilities or contact with other children. When Cristian first entered the programme he received a birth certificate, managed by the Birth Registry Department at INAIPI, and because of that he now also has health insurance. Cristian now receives support from the Multidisciplinary Department, which creates, trains, supervises, and manages access to the various services provided by other institutions, such as health, nutrition, dentistry, legal services, emotional health, child protection, early stimulation, education, etc. Importantly, because INAIPI has many centres throughout the country, Cristian could easily get transferred from one centre to another if his family were to move to a different community.