Training people with disabilities to be museum guides
Solution

New Ways to Art

Organization

capito Mecklenburg-Vorpommern

Country of Implementation

Germany

Region

Europe

Subregion

Western Europe

City

City of Schwerin

Start Year

2017

First published

31.01.2020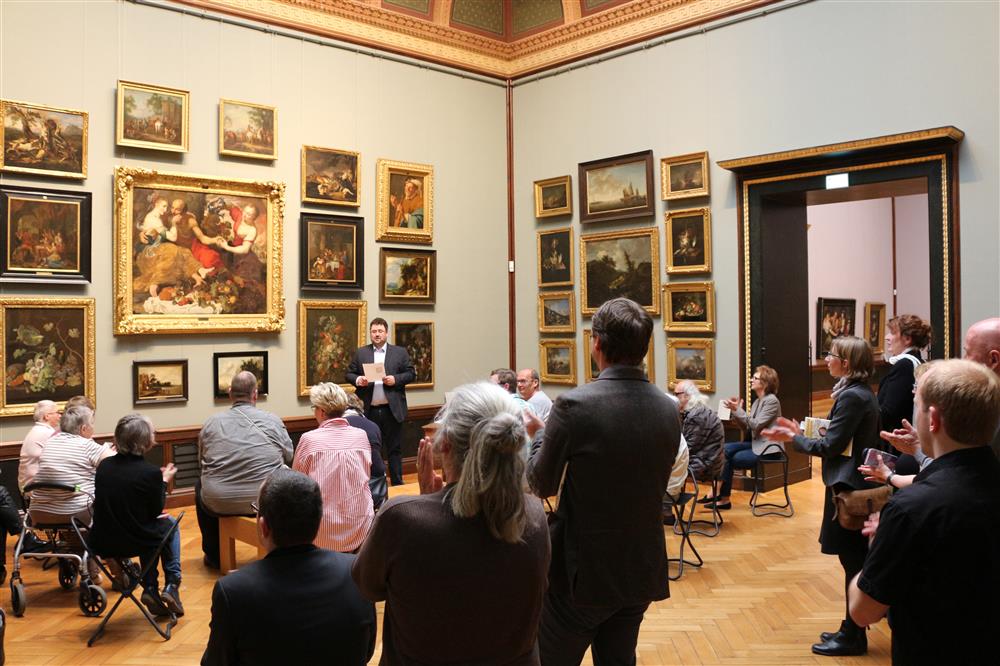 "The project has made me more confident. I have expanded my knowledge of art and have met many people who have helped me to demonstrate what I am capable of." Felix Jedlink, museum guide
capito is an Austrian social franchise network active in 20 locations in Austria, Germany, and Switzerland. capito Mecklenburg-Vorpommern (capito MV), based in Germany, has worked in partnership with the Staatliches Museum Schwerin, a museum and art gallery, to develop a training course for people with disabilities to conduct art tours. The project creates job opportunities for people with disabilities and improves the accessibility of museums' education content. Seven guides have been trained since the project started in 2017, and there is further interest from museums and people with disabilities across Europe, including Belgium, Germany, Hungary, and Spain.
Problems Targeted
Informational and educational content in museums are often not accessible to visitors with disabilities, which also makes professional participation in museums more difficult for people with disabilities.
Solution, Innovation and Impact
Two education experts from capito MV worked alongside a colleague from the education department at the Staatliches Museum Schwerin to deliver the training course. Trainees helped determine the design of the course and suggested key modules, for example, the use of digital media in art education. In addition to art history, the course covers such competencies as communicating with different visitors and handling difficult situations. Some of the training materials are also available in easy language formats, and ten training workshops have already taken place. The project works on several levels. People with disabilities experience cultural participation, function as inclusion consultants within the museum, and create an inclusive consciousness in society through their encounters with visitors and media appearances. The project is currently developing a new job profile for people with disabilities in museums. More than 500 people have attended one of the 25 tours given by museum guides trained by capito MV. The museum guides themselves have expressed a desire for further vocational training in the museum sector, and that desire is being pursued.
Funding, Outlook and Transferability
Until 2019, the project has not had any specific funding, and costs have been covered by existing budgets within capito MV and the Staatliches Museum Schwerin. Additional funding is being sought to develop the project further. In October 2019, the Federal Academy for Cultural Education in Germany and the German Museum Association cooperated to develop a job description and training profile for people with disabilities to become museum guides. This project will support the development of more accessible training materials, for example, in easy language formats and with a read aloud function. This would then also be translated into other languages to support replication in other countries.
Pictures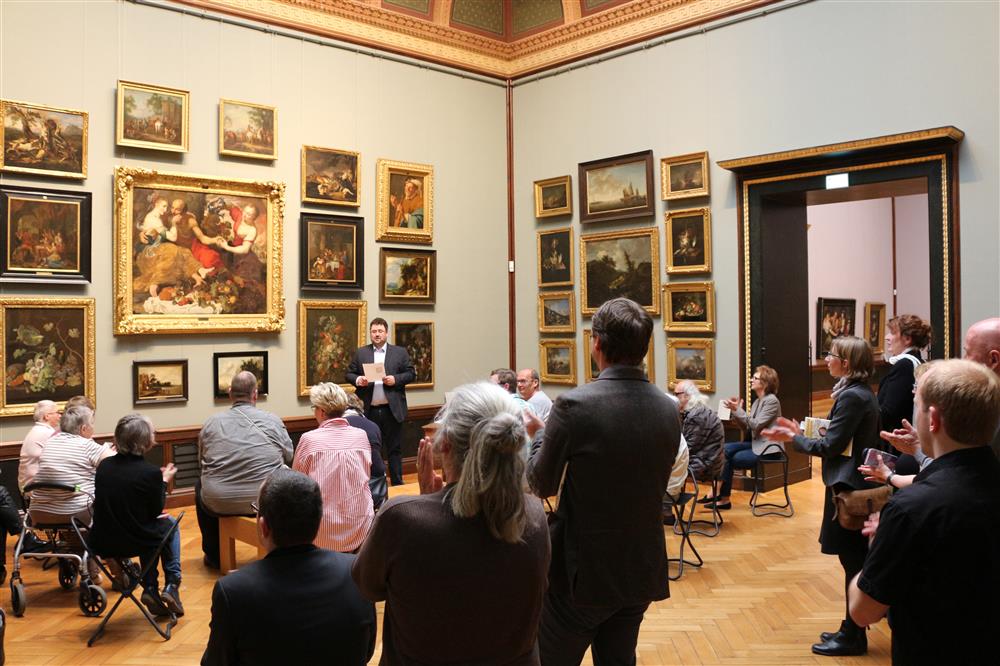 A capito-trained tour guide at work in the Staatlichen Museum Schwerin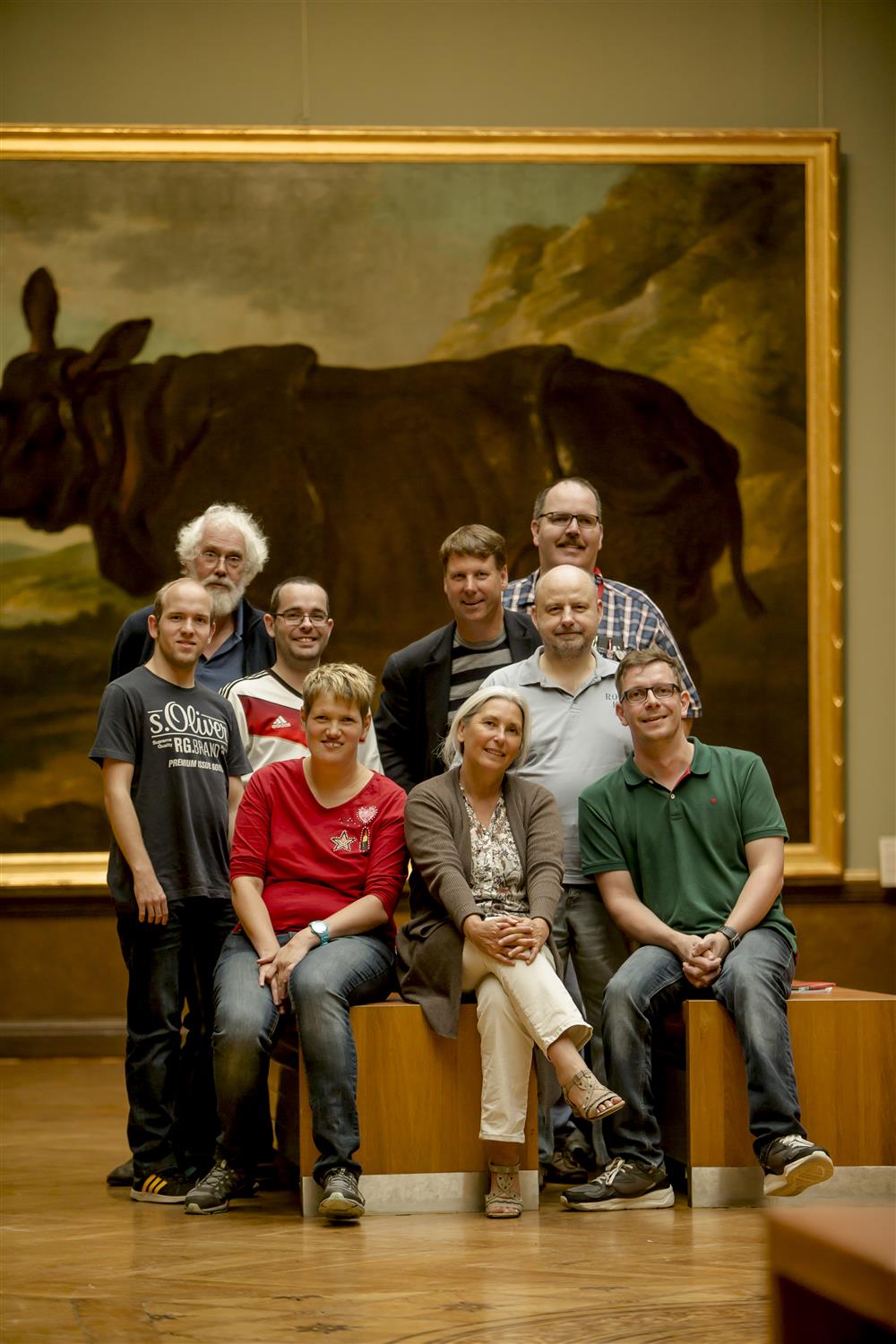 Videos
Downloads
Region of Implementation
Europe